David Baga
Chief Operating Officer
Lightspeed Venture Partners
David Baga is chief operating officer at Lightspeed Venture Partners, and provides strategy and operational leadership for the firm and its portfolio companies. After growing up in Canada, he moved to Silicon Valley in 2000, as he says, "to be in the middle of where the next generation of great companies were being built. I've always been fascinated with technology, from flying cars to space missions, science fiction has always captured my imagination."
Prior to joining Lightspeed, David was chief business officer of Lyft where he built the strategy and division responsible for winning enterprise customers, strategic partners and city partnerships. He joined Lyft in 2015, inspired by the founder's mission to improve people's lives with the world's best transportation. He also joined to help figure out how businesses and partners could leverage the power of rideshare to transform their business.
Prior to joining Lyft David was chief revenue officer at Rocket Lawyer, the leading provider of legal help to small businesses. Before that, he spent seven years at Oracle where he built sales teams that delivered record-setting results.
Most of David's career has been in technology. He's been in companies at almost every stage, from ideation to billion-dollar run rates all the way through to IPO. He's worked with exceptional leaders and learned volumes about company building. He's an asset to founders, with valuable knowledge to share and lessons learned from his experience — failures and successes — building companies.
David has a bachelor of commerce from Royal Roads University in Victoria, Canada. In addition to Points of Light, he also serves on the board of directors for Bench Accounting. His advice to making it in the industry? Manage the 3 R's and good things will happen: Deliver great Results, build high quality Relationships and take care of your Reputation.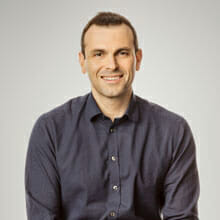 Get Involved & Light the Way