Diane Melley
Executive Director
The Philadelphia Foundation
Diane Melley currently serves as the executive director of The Philadelphia Foundation, and is responsible for leading the 2nd Century Initiatives and corporate partnerships.
Through June of 2018, Ms. Melley was Vice President of Global Citizenship Initiatives in IBM's Communications and Citizenship department. She led a diverse portfolio including global leadership responsibility over the IBM Impact Grants program that focused on cloud, analytics, social and mobile offerings for not-for-profits, schools and government organizations in addition to awarding over 500 grants annually. Ms. Melley also led IBM Citizenships' global resiliency efforts to strengthen communities' abilities to anticipate and withstand the short and long-term effects of disruptive or traumatic forces by building a deep capacity to succeed.
As head of IBM's Humanitarian Disaster Response efforts worldwide, she led IBM's humanitarian response to Hurricanes Harvey, Irma, and Maria and the 2017 Mexican earthquakes. This comprehensive program has deployed IBM's cloud, cognitive, blockchain, mobile solutions, management consulting services and skills-based volunteerism. These efforts are being executed in partnership with key strategic global and national organizations.
Ms. Melley created and led IBM Volunteers, IBM's global strategic initiative to support employee and retiree volunteer efforts worldwide. Ms. Melley led the IBM Centennial Celebration of Service when over 300,000 IBMers across 130 countries participated. IBM Volunteers is the largest skills-based and pro bono corporate program. Since its launch, IBMers have contributed more than 20 million hours of service around the world. Over 65 million dollars in community grants have been awarded to acknowledge IBMers contributions in communities around the world. Additionally, Ms. Melley spearheaded IBM's SkillsBuild campaign that launched this year. Through this campaign, which focuses on STEM activities, IBM's goal is to reach million youth over the next five years.
Ms. Melley drives successful results through collaboration, partnerships and community relationships. She is constantly looking for innovative ways to use technology as an integrated tool to effect change, and she strives to help IBM maintain their excellent corporate citizenship status.
Ms. Melley is a founding faculty member of the Institute for Corporate Social Responsibility at Johns Hopkins University. She is also an Eisenhower Fellow to the European Union and Ireland, and is a past chair of the Eisenhower Alumni Regional Fellows Group. She serves on the boards of directors for the US Chamber of Commerce Foundation Center for Corporate Citizenship (past chair), the Independent Sector, the Points of Light Institute, and locally, the Philadelphia Chamber of Commerce. Additionally, Ms. Melley serves on the advisory boards of the DiscoverE Global Marathon (past chair), the Conference Board Contributions Council, and Impact 2030, among others.
Ms. Melley has a bachelor's degree in computer science from LaSalle University. She is also certified by both IBM and the Project Management Institute as a project executive. She lives outside of Philadelphia with her husband and two daughters.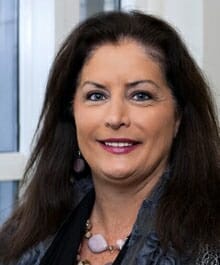 Get Involved & Light the Way