Gary Bagley
Executive Director
New York Cares
After joining New York Cares in 2004, Gary served as senior director of programs and associate executive director before being appointed executive director in 2008. He is responsible for more than tripling annual volunteer service delivery, filling more than 200,000 volunteer positions on 20,000 projects and serving more than 1,300 nonprofit organizations and schools last year. After Hurricane Sandy, Gary oversaw the launch of programs serving homeowners, nonprofits, and schools in the impacted areas, which resulted in the filling of more than 25,000 volunteer positions.
Gary led New York Cares in garnering the 2009 New York Times Company Nonprofit Excellence Award for Overall Management Excellence and the 2010 Peter F. Drucker Award for Nonprofit Innovation. In 2016, City and State New York named Gary as one of the CSR Responsible 100, an award given to 100 individuals from many different sectors, who have demonstrated outstanding leadership in social responsibility. Before joining New York Cares, Gary served in leadership positions at Young Audiences New York and TADA! Youth Theater.
He currently serves on the board of directors of Points of Light and has been appointed to the State Commission on National and Community Service. Gary is a lecturer at Columbia University School of International and Public Affairs and Baruch College of The City University of New York, from which he holds an M.P.A.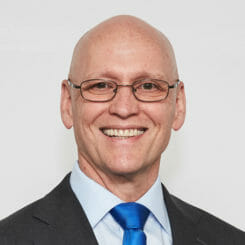 Get Involved & Light the Way