John Kelly
Senior Vice President, Global Public Affairs & Social Impact
Starbucks
John Kelly is senior vice president of global public affairs and social impact at Starbucks, where he oversees the development and execution of Starbucks strategies for global communication, reputation management, corporate social responsibility, community investments and public policy. His responsibilities include media relations, integrated brand marketing and product launches, executive thought leadership, partner communications, social impact initiatives, ethical sourcing, sustainability, and government affairs for all brands across all business units and geographic regions. He is a passionate advocate for the Starbucks social impact agenda and the company's 330,000 employee partners.
Before coming to Starbucks in 2013, John worked at Microsoft, where he led global policy, regulatory, citizenship and political initiatives more than 15 years. He worked in Europe as the leader of corporate affairs for Europe, Middle East and Africa, driving Microsoft's public policy and corporate responsibility strategies for that region. Prior to joining Microsoft, John worked for nearly a decade in Washington, D.C., in a variety of legal and public policy roles in government.
John graduated from Stanford University with a B.A. in political science in 1988. He earned his law degree from the Washington College of Law in 1993 and is a member of the Washington State Bar. John sits on the boards of Points of Light, the Nature Conservancy Business Council and the Starbucks Foundation.
John lives with his wife and three children in Kirkland, Washington, and spends any free time outdoors in the North Cascades with his family. He is a competitive rower and serves on the board of the Sammamish Rowing Association.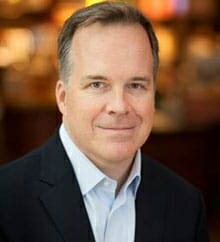 Get Involved & Light the Way