Kerry H. Sullivan
President
Bank of America Charitable Foundation
Kerry Herlihy Sullivan is President of the Bank of America Charitable Foundation, whose mission is to help advance economic mobility for individuals and families, and to support economic progress in communities across the company's global footprint.  In this role, Sullivan leads a team responsible for philanthropic strategy in support of the company's commitment to responsible, sustainable growth through a focus on environmental, social and governance issues.  The company annually provides $250 million in philanthropic investments to drive economic mobility and social progress, and in 2020 committed an additional $100 million of philanthropy to address health and humanitarian needs brought on by the coronavirus.
Sullivan manages relationships with nonprofit partners that address issues fundamental to economic mobility and social progress in low- and moderate-income communities, including basic needs, workforce development and education through job training and up-skilling, and affordable housing and community revitalization that create pathways for social progress and resiliency.  Through these partnerships, the Foundation supports vulnerable populations, including working families, youth and young adults out of school and work, seniors, individuals living with disabilities, veterans, and those impacted by the criminal justice system – enabling them to move forward toward their goals. This work is extended further through the lens of the company's efforts to address racial equality and economic opportunity in Black and Hispanic-Latino communities, with a focus on creating opportunities for people and communities of color.
Sullivan leads the company's signature philanthropic programs, Neighborhood Builders®, Neighborhood Champions and Student Leaders®, which recognize the community leadership and service of nonprofit organizations and students in 92 markets across the U.S., with more than $265 million invested since 2004.  These locally-delivered programs help advance diverse leaders and change makers who can tackle complex societal challenges.  In addition, Sullivan and her team developed the company's skills-based volunteer corps, Better Money Habits Champions, which supports Bank of America's purpose to improve financial lives.
She currently serves on the National Board of Directors of Year Up; Mentor, the National Mentoring Partnership; Points of Light; BPE, the Boston Plan for Excellence; the GreenLight Fund and the Boston Public Library Fund.
Sullivan has a BA in English from the College of the Holy Cross-Worcester, Massachusetts, and earned her MBA from Boston College, Carroll School of Management.
Follow Kerry on twitter:  @KerryHSullivan
Learn more about Bank of America's ESG work, follow:  @BofA_News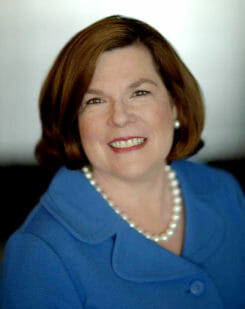 Get Involved & Light the Way