Marcia Bullard
Retired, President and CEO
USA Weekend Magazine
Marcia Bullard is a media executive and management consultant. She is the retired president and CEO of the national magazine, USA Weekend. She was a founding editor of USA Today and has 36 years of experience as a CEO, publisher, editor and reporter in national and local media.
Marcia founded the national day of volunteering Make A Difference Day in 1992, and has been active in the nonprofit sector since then. Make A Difference Day is now an initiative of Tegna in partnership with Points of Light. It is held the fourth Sunday of every October; and millions of people have provided volunteer services on that day worldwide.
She serves as chair of the board of Heart of America, and sits on the board of directors for Points of Light, the Fund for Investigative Journalism, and the Southern Illinois University. She volunteers as a middle school tutor in the school district of Philadelphia, and serves on the Dean's Media Industry Council at SIU.
As an executive with Gannett, Marcia was editor, then president and CEO of USA Weekend when it achieved record profitability and 50 million readers. She twice received Gannett's top award for executives. She holds an M.B.A. from The George Washington University and a bachelor's degree in journalism from Southern Illinois University.
She was honored with the 2013 Business Gives Back award at GWU, the President's Volunteer Service Award in 2005, and was named Revlon Business Woman of the Year in 1998. Marcia twice served as a judge for the Miss America contest. She started in the news business at age 17 as a reporter with the State Journal-Register in Springfield, Illinois, and later became a reporter and editor at the Democrat & Chronicle in Rochester, New York. She taught journalism as an assistant professor at the University of Rochester.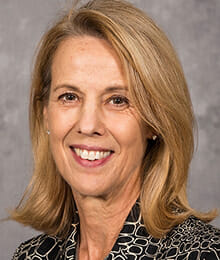 Get Involved & Light the Way