Shannon Garcia
Global Chief Operating & Transformation Officer
Yum! Brands
Shannon is known for transforming some of the most iconic global brands in Hospitality, Retail & Restaurants (Starbucks, Yum! Brands, & Darden Restaurants). Given the massive disruption of consumer behaviors in the industry, Shannon brings a unique perspective in this time of reimagining brands faster than the rate that consumers are reimagining themselves. With a strong ability to connect brands to purpose and differentiation, she is known to put people at the center that unlocks capability to drive performance.
As a compelling business leader, Shannon leverages her expansive experiences from Enterprise Strategy, Transformation, Innovation, Operations, Human Resources, Learning & Development, Store Development, Ops Technology & Analytics, Supply Chain, Marketing/Product & Finance who keeps leaders focused on enhancing the experiences of all stakeholders in a way that is unique to the brand and culture.
Currently, Shannon serves over 500,000 team members in 18,000 stores in over 100 countries as the Global Chief Operating Officer & Chief Transformation Officer at Yum! Brands. Previously, she was the President of Siren Retail & the Senior Vice President of US Operations at Starbucks Coffee Company. Shannon created the strategy and innovation to drive key operational initiatives in Starbucks retail stores in a $19 Billion business that elevated the customer and partner (employee) experiences in more than 9,000 retail stores across North America that supported nearly 300,000 retail partners. Shannon also led the Siren Retail team which was responsible for creating iconic experiences in flagship Roasteries and led the Starbucks Reserve brand. Illuminating the brand to be a place where connection is amplified by experience and curated technology- reimagining the role of experience.
Shannon is a visionary leader who sees this new era of disruption filled with possibilities to reimagine companies, brands, industries while strengthening the cultural fabric that unlocks agility and drives speed to market.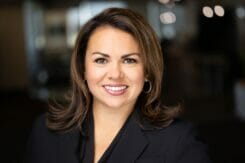 Get Involved & Light the Way