Gared Jones
Chief Networks Officer
Points of Light
Gared Jones is the chief networks officer at Points of Light. Gared works with social entrepreneurs across Points of Light's global network of more than 200 innovative volunteer-mobilizing organizations to inspire, equip and mobilize more than 2 million changemakers to lead and lend support to the issues they care about in their communities. Under Gared's leadership, the Points of Light Network has grown from 12 to 37 countries.
Gared is responsible for setting network strategy, building distributed leadership for key initiatives, and strengthening network innovation, impact, and go-to-market capabilities. His team supports more than two dozen global companies to engage thousands of employees in volunteer initiatives around the world through the Points of Light Network.
Prior to joining Points of Light, Gared worked with Ashoka in India, launching its Youth Venture business unit and advising global growth. He also worked with Deloitte in South Africa, delivering strategy projects for financial services and energy companies, and in the United States, leading enterprise transformation projects for global nonprofit organizations.
Gared serves on the boards of nonprofit organizations that are improving teaching in urban schools and strengthening communities through criminal justice system reform. He received an MBA from Kellogg at Northwestern University and a bachelor's in human biology from Stanford University. Gared lives in Atlanta with his wife and two daughters.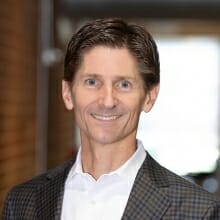 Get Involved & Light the Way