17-Year-Old Teen Leads Workshops to Improve Student Networking Skills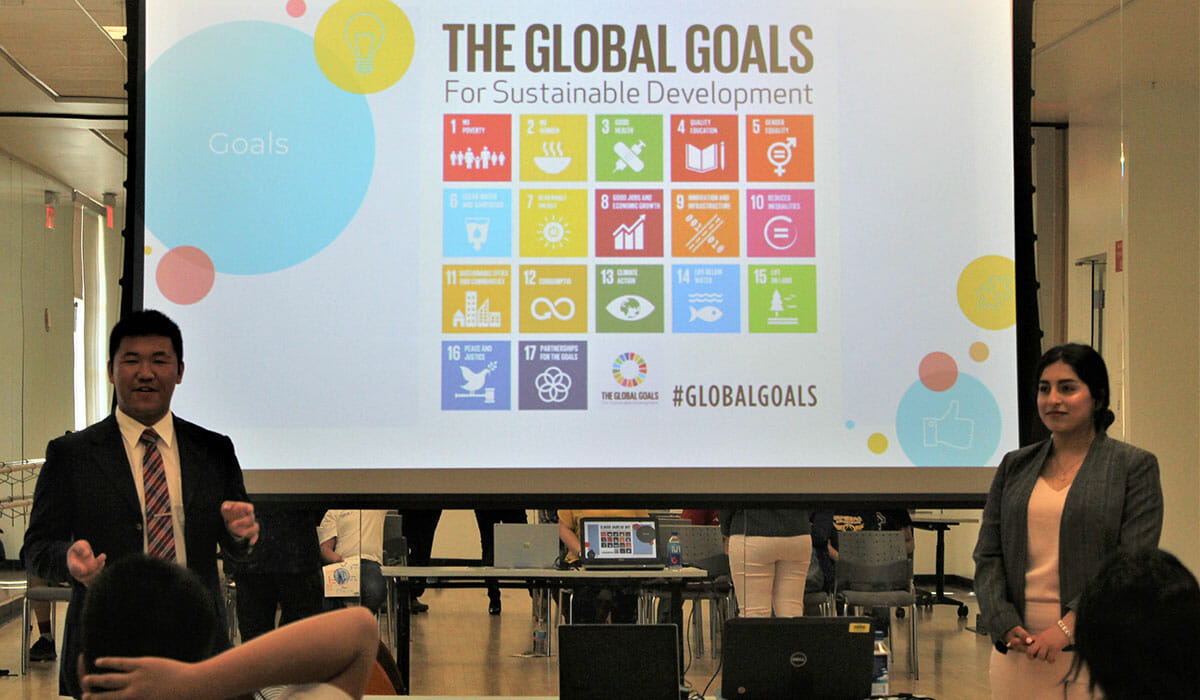 Meet Daily Point of Light Award honoree Victor Ye. Read his story and nominate an outstanding volunteer or family as a Daily Point of Light.
Victor Ye doesn't volunteer to raise money for a favorite cause. He devotes countless hours instead to motivating and teaching teenagers the skills they need to rally change in their communities and beyond. Although he's only 17 and a high school senior, Victor is instilling a leadership drive in as many members of his generation as he can.
Victor and his team of more than 50 teens across 15 states in six countries lead workshops and conferences at middle schools and high schools and in public places. Victor estimates his innovative leadership curriculum has reached at least 9,000 students since 2018.
Although many teens express the desire to make a difference, Victor noticed that schools typically aren't teaching the hands-on, practical skills needed to lead change. Victor believes words of encouragement from adults aren't enough. Kids need to learn how to identify and connect with the influential people in their communities, figure out where the funding might be, learn how to generate publicity and awareness, and how to recruit volunteers to work for a cause.
So, he decided to teach them himself. Victor researched and created an original curriculum to teach leadership. The curriculum includes three core areas: research, collaboration and communication.
His motto: "Think globally but act locally."
"We needed to make a space, a specific area or community, where students can come together and really find their passion and take ownership of that," says Victor, "whether it's starting a small initiative at school or creating a small community or social impact project.  We wanted to really inspire and empower them to really become community change-makers."
Victor approached the staff at the community center in his hometown of Hacienda Heights, a suburb of Los Angeles, to ask about holding a workshop. "The first response we got was, 'You're too young. You won't be able to do this. Just go back to school.' But that just motivated me more," he says.
Victor had noticed by scanning social media that nonprofit groups seemed to succeed in supporting good causes, so he researched how to start and register a nonprofit organization. He named his nonprofit InnovaYouth. He and another student, Sara Ketabi, created a professional-looking website and fine-tuned their "curriculum."
"A few months later, we came back to the community center with official 501 (c) (3) nonprofit status, and they gave us the opportunity to hold our first workshop," says Victor. Although the first event drew just a handful of people, which included Victor's parents, brother and closest friends, subsequent workshops and events have drawn dozens or even hundreds of youths. InnovaYouth also holds online webinars.
Sarah Chen, a high school senior from Yorba Linda, California says at least 50 youths attended a "Gen Z Summit," held in July by InnovaYouth in Hacienda Heights.  "It was really cool to see that it was completely student-run," says Sarah, adding that the audience seemed very attentive, "especially since it was during the summer." When Sarah and other students were invited to the stage to share leadership ideas and experiences, hands shot up to ask questions.
"Victor is one of the most ambitious people I've ever met," says Sarah. "To see him so enthusiastic is very inspiring." She adds that InnovaYouth has reached an impressive 900 followers on Instagram.
Victor belongs to a nationwide student organization called Future Business Leaders of America. In addition, he's enrolled in an International Baccalaureate Program at his high school. These provide connections to other bright, ambitious students across the United States and in other countries.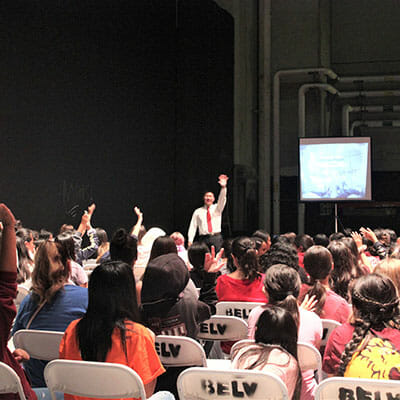 Aryan Raigangar, a fellow IB high school student in Dubai, United Arab Emirates, was inspired to start an InnovaYouth chapter there. "High school students either don't know the skills needed to be successful in the future or if they have the skills, they don't have the opportunity to practice these skills," he says in an email. "Therefore, I decided that to resolve this problem here in UAE, I should try to work with InnovaYouth and Victor — trying to do a similar thing (in Dubai) that he does in L.A."
Olivia Perea, recreation services manager in Hacienda Heights, says she now gladly offers the use of the community center to InnovaYouth at no charge.  Last year, she also asked Victor to lead a session as part of her department's annual Girls' Empowerment Conference, held at a nearby community college.
"Victor presents himself very professionally," says Perea. "He truly cares about his community and he relates to the kids because of his age. He tells them their voices matter.  He talks to them about voting and what to do if something needs to be addressed in your community — how to make that known to public officials and how to get people to listen."
After he graduates from Glen A. Wilson High School, Victor plans to study economics and public policy in college. He'll be a first-generation college student in his family. He plans to train younger students to lead InnovaYouth on a day-to-day basis, but will continue as a mentor and supporter.
To learn more InnovaYouth's curriculum and workshops, visit InnovaYouth on social media.
Do you want to make a difference in your community like Victor? Find local volunteer opportunities.
Share this post