A Big Sister and a Big Role Model Shares Her Time and Talent with Youth
Meet Daily Point of Light Award honoree Brianna Weiss. Read her story and nominate an outstanding volunteer or family as a Daily Point of Light. 
Brianna grew up in a small town in Wisconsin where people were always willing to help out neighbors and friends in need. She was involved in Girl Scouts and sports teams that encouraged giving back. After graduating from the University of Wisconsin-Madison, Brianna knew she wanted to go to a bigger city and that is how she ended up in Chicago, working for KPMG, one of America's "Big Four" accounting firms.  
Brianna's childhood experiences with volunteering now had a much bigger audience: the underserved youth in Chicago. 
Regardless of her professional workload, her personal life and other obligations, Brianna takes time out of her busy schedule every week to volunteer as a mentor through the Big Brothers Big Sisters of America program. The Big Brothers Big Sisters one-to-one mentoring supports social and emotional development for children across America, pairing them with a mentor who will help create a solid foundation for their "little's" success.  
Even on weeks when she is working 70+ hours, Brianna takes time to mentor her "little" and explore Chicago together. 
What inspires you to volunteer?
I was very fortunate to grow up in a household where I was well supported and encouraged to chase after the dreams and goals I had set for myself. I hope that through my volunteer experiences I can provide these same experiences for the youth in the community in whichever way they may need. 
Describe your volunteer role with KPMG.
KPMG is a community-minded company. Soon after joining the firm, I was introduced to the Big Brothers Big Sisters Program and I knew it was something I wanted to participate in. I was matched with a high school student, and we meet with other "Big and Little" pairs every other week. My "little" and I also communicate outside of the programs on a regular basis. 
I have also organized food drives in the office, and have set up events to help collect money for the KPMG Family for Literacy (KFFL) which is dedicated to eradicating childhood illiteracy by putting new books and educational resources into the hands of children in need and developing the next generation of young leaders through reading.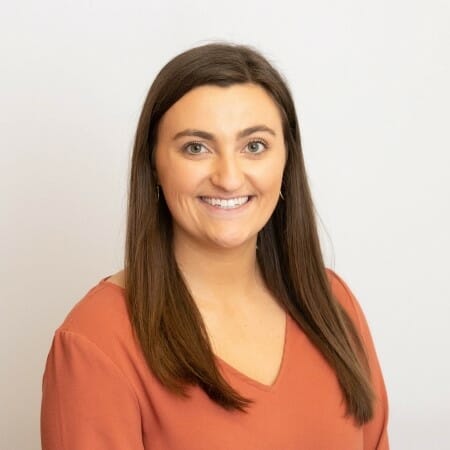 What's been the most rewarding part of your work?
My experience with Big Brothers Big Sisters has been rewarding to know I've made a difference in my "little's" life. She has expressed that the program is great for her, not only to learn about college and other life experiences, but also as a space where she can forget about the stressors in her life and enjoy the company of others. Knowing that I have been able to help provide that for her is very rewarding. 
What have you learned through your experiences as a volunteer?
Through my experiences with Big Brothers Big Sisters, I've developed leadership and relationship skills. I've grown as a person by supporting my "little" through high school. What's so wonderful is that I also learn through her sharing her life experiences with me, which helps me broaden my perspectives and become a more compassionate person. 
Are there any future partnerships, programs or events that you are excited about?
As my "little" prepares to finish high school and start her college experience, I'm excited to stay in touch through her transition and provide any guidance she may need. I plan on being there for her even though she will no longer formally be involved in the program once she graduates high school. 
Why do you think it's important for others to get involved?  
I think it is important for others to get involved because you never know how much the actions you take can influence others in the community. Volunteering is such a rewarding experience; you are able to meet new people, and oftentimes you learn and grow through the process as well. 
What do you want people to learn from your story?
I hope people recognize all of the benefits that come from volunteering. Big Brothers Big Sisters has been a great experience for me, and I hope this encourages anyone who has been interested to take that step to get involved! 
Want to make a difference in your community like Brianna? Find local volunteer opportunities. 
Share this post