A Former Deli Owner Turned Kind Mouse
Meet Daily Point of Light Award honoree JoAnn Mazzei. Read her story and nominate an outstanding volunteer or family as a Daily Point of Light.
For most of her life, JoAnn Mazzei called Staten Island her home. Here, she raised a family and ran two businesses: a local delicatessen and a regular "mom and pop store" which, like many small businesses, got pushed out by big box stores. 
After selling her delicatessen, JoAnn was offered a partnership in a lounge and restaurant in the same neighborhood. She ran that business with her partner for five years before retiring. 
After retiring, JoAnn wanted a change of pace. JoAnn chose St. Petersburg, Florida, before eventually settling on the northern end of the peninsula in Clearwater, where she resides at a 55+ community. 
It was at a Clearwater AARP meeting that JoAnn met some amazing people who welcomed her into the community. They said to her, if you're new to  the community and want to find new friends and something to do, you have to volunteer. 
What inspires you to volunteer?
My dad always said, "You do good, you get good." When you're retired with a little time on your hands, why not put your life experience to good use?   
Describe your volunteer role with "The Kind Mouse."
When a friend told me about "The Kind Mouse," I immediately knew this was where I could do some good. I've been volunteering at The Kind Mouse for approximately six years. The Kind Mouse is a local nonprofit founded and run by Gina Wilkins, who works tirelessly to help feed hungry children in our area.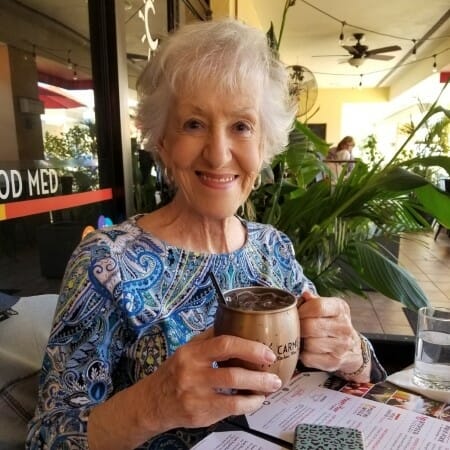 Over 7,000 local children get fed in school during the week, however many go home to an empty refrigerator. Childhood hunger is a big problem in our county. I was shocked to learn how many children are living with food insecurities and the problem seems to exist no matter the state of the economy. 
When children don't know where their next meal outside of school will come from, this means they go hungry on weekends, holidays and all summer. The problem is not exclusive to race, neighborhood or age. Children dig through dumpsters and trash cans to bring food home for their brothers and sisters. 
Currently, The Kind Mouse feeds over 3,500 children weekly. The organization relies on its volunteers, who have put in nearly 11,000 hours to date. 
Along with other volunteers, we sort products, cereal, juice, peanut butter and other groceries and put an expiration date on them before packaging them to be delivered to local schools on a weekly basis. 
What's been the most rewarding part of your work?
The satisfaction that I had a small part in helping children. You can't learn on an empty stomach. Hunger has a terrible effect on a child's ability to concentrate and learn which puts them at a disadvantage at an age when they can't do anything about it. The Kind Mouse is helping to keep children fed, so they can do better at school and look forward to a brighter future.  
What have you learned through your experiences as a volunteer?
My dad was right: "You do good, You get good." I am forever grateful for the friendships that I've formed through volunteering. 
Are there any future partnerships, programs or events that you are excited about?
I look forward to our yearly fundraisers that help fund a small part of the Kind Mouse Pantry.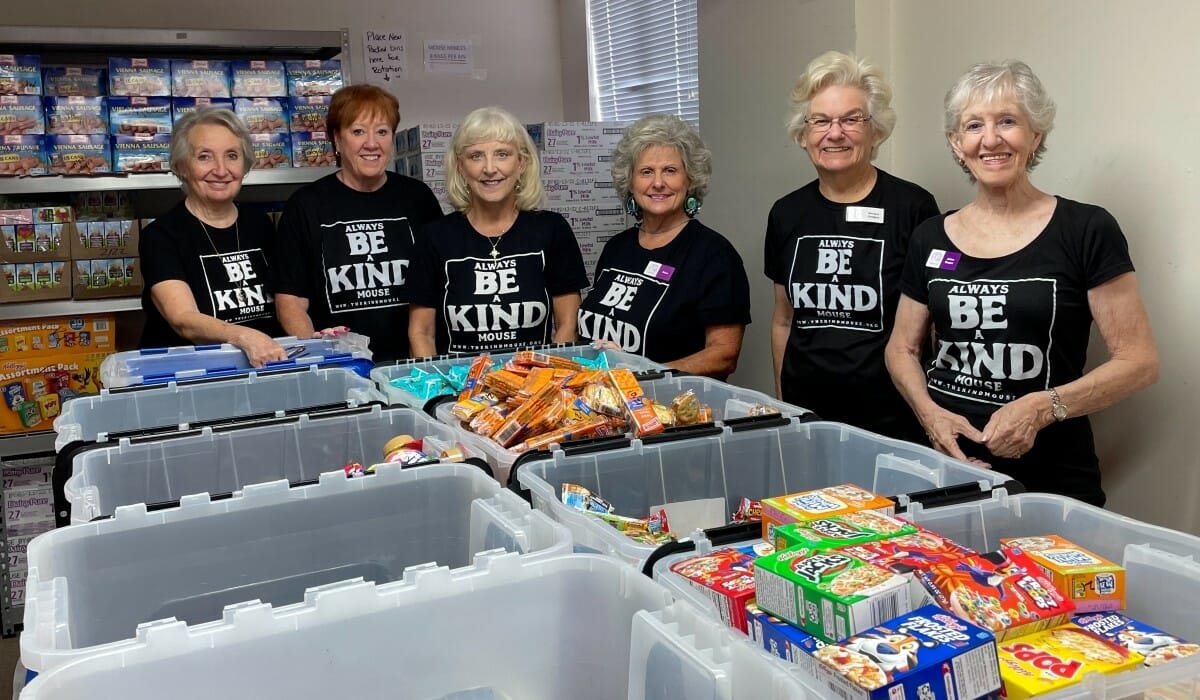 Why do you think it's important for others to volunteer?  
We never know when we'll need a helping hand. So do what you can now. Down the road, it could be your turn to look for a helping hand. 
What do you want people to learn from your story?
Don't sit home with nothing to do. What we do is so rewarding. We not only feel productive, but we've made lasting friendships and feel we have a purpose. We don't sit around and waste our time. We proudly give up our time to help feed hungry children.  
Do you want to make a difference in your community like JoAnn? Find local volunteer opportunities. 
Share this post