Accessibility Advocate Paving the Way for Future Generations to Thrive
Meet Daily Point of Light Award honoree Carden Wyckoff. Read her story and nominate an outstanding volunteer or family as a Daily Point of Light.
For many, public transportation is an efficient way to get to their destination. For Carden Wyckoff, who relies on the train to get from point A to point B in her wheelchair, just one trip requires planning. And lots of it.
"The stations are sometimes a mile away from each other," says Carden. "When an elevator goes out, my wheelchair is electric so it only has so much mileage in it. (When that happens, I'm) thinking about distance. I have to be very careful and calculated with whether or not I'm going to sit and wait for the next train. Sometimes I'm waiting up to 30 minutes for the train, just to backtrack."
For 27-year-old Carden, who has facioscapulohumeral (FSHD) muscular dystrophy, the progressive physical challenges she's encountered in her life have underscored infrastructure and accessibility failings in her environment, from torn up sidewalks that aren't repaired to inaccessible public transportation and buildings. More broadly, Carden is highlighting barriers people with any disability face, explaining that in working to remove those barriers and empower people with disabilities, she's volunteering to shift mindsets.
"Throughout the years I've experienced many different degenerative physical transitions, from being able to run to no longer being able to. From being able to walk, to using my wheelchair full time. I've gone through many lenses and transitions in my physical state, (and) this has meant that I experienced life through varying viewpoints. With accessibility, it's not just about wheelchairs. It's about universal design, and that benefits everyone. When you're thinking about all the senses you use: smell, eyesight, hearing, your physical body, it's all one. If you come in with a very narrow mindset, you're only targeting a very small population."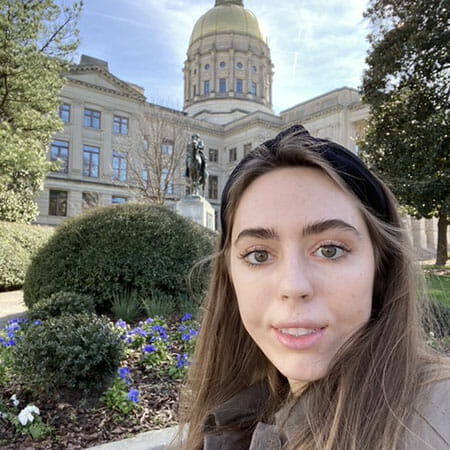 Advocating for the underrepresented and working to empower the one in four people in the U.S. and beyond with disabilities, Carden says the 1990 passage of the Americans with Disabilities Act (ADA) was really just the starting point for what she expects to be a life-long journey, as she volunteers to promote inclusion and raises awareness about universal design, tackles ableist language and fights the discrimination those who are disabled face each day. Starting in her own community of Atlanta, Georgia, Carden is building a safer world for future generations across the country and internationally.
"I want to ensure that people don't have to face the same challenges I did growing up. What I've learned in the last five, six years is to understand and learn from others who also have challenges I don't personally have, and to be an ally and an advocate for them."
That drive to help all individuals with disabilities means that Carden has made a broad impact as a champion of accessibility, serving on the board for the Facioscapulohumeral Muscular Dystrophy (FSHD) Society, as a committee member for MARTA Riders' Advisory Council and volunteer ambassador for iAccessLife, and volunteer and advocate for many other organizations, including MARTA Army, Atlanta Bicycle Coalition and PEDS. She also was the chair of the city of Atlanta's Accessibility and Inclusion Task Force in 2020, which provided recommendations to city council on real estate, technology and public outreach. Speaking her mind as an advocate, Carden's message is amplified with her podcast, 'Freewheelin with Carden', where she interviews guests with disabilities or professionals that work to build an equitable world, talking about stigmas, stereotypes, adaptive equipment, workplace accommodations, representation, future of accessibility and more. Through sharing her life experiences to help others, Carden has connected with individuals as far away as Australia, China, and South America.
Her work doesn't stop at improving accessibility, rather, Carden says her work is continuously evolving, as she raises awareness of how people can become allies to people with disabilities. Brandon Winfield, CEO of iAccessLife, a mobile app that lets users with disabilities rate, review and research places based on their accessibility, says Carden's actions as a disability advocate are nothing short of heroic.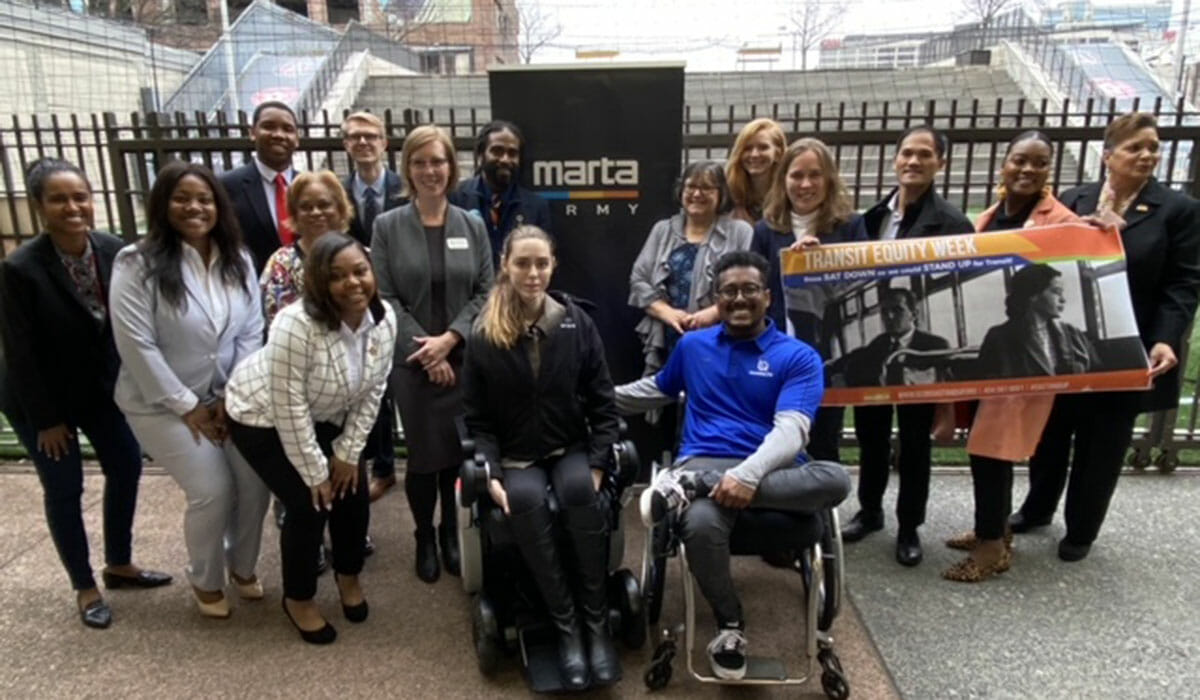 "She's almost like a superwoman," says Brandon. "All you'd have to do is throw a cape on her and she'd fit the part. Her experience of her disability is the difference. She lived this normal life and slowly got it taken away from her because of this degenerative disease. She's dealt with that and it doesn't seem to have slowed her down. She's done her research, she has the voice to do it and she knows what she talks about. She cares about everybody, and she has that 'it' factor that helps her succeed. I don't think she'll be stopped. She's indescribable."
Behind her inclusive volunteerism is Carden's desire to be the change she wishes to see in the world. A change that is slowly taking place through education, advocacy and hard work, she says, as prior to the COVID-19 pandemic, Carden would often make in-person visits to building sites to offer suggestions about how their facilities could be made more accessible.
"You are given one opportunity on this earth and it is our duty to pave the way for future individuals that come behind us. I'm so thankful for those that paved the way for me. They helped to create ADA, but we have so much more work to do. It's the passing of the torch, it's my responsibility and my role to gladly raise my voice and volunteer my time and service to ensure those that come behind me are also afforded the ability to thrive."
Do you want to make a difference in your community like Carden Wyckoff? Find local volunteer opportunities.
Share this post