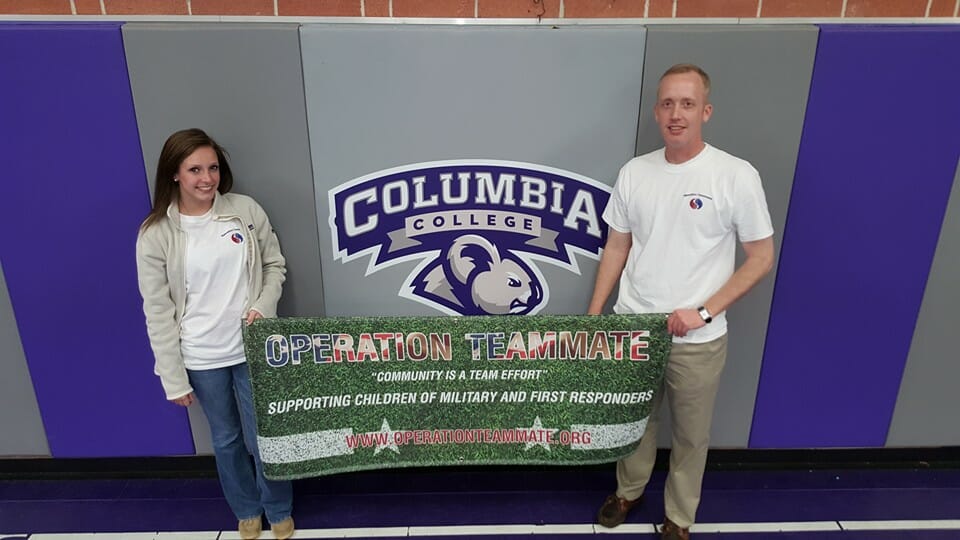 For 17-year-old Bethany Montjoy, volunteering came naturally at a time when it's often the furthest thing from a young person's mind. As a middle-schooler, she was already becoming a veteran volunteer.
"I figured out volunteering is helping people on your own time," said the Thomas Sumter Academy senior. "It was something I felt I should do."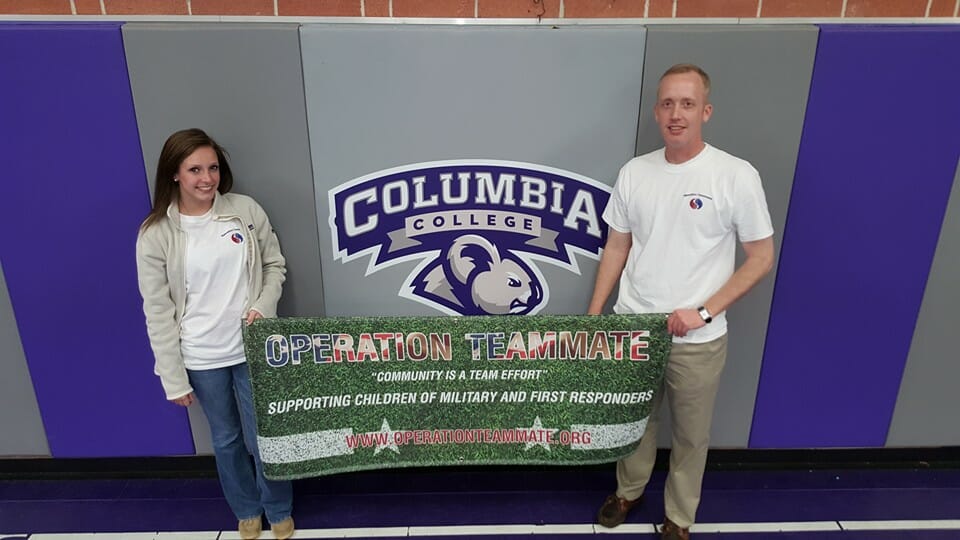 Bethany and her father, Timothy Montjoy, at an Operation Teammate event
As the daughter of an Air Force Technical Sergeant, Montjoy donates much of her time on base. For the past several years, she's handed out candy during Halloween Trunk-or-Treat events. She's also dedicated more than 300 hours of service through the Yes Program, an organization that helps high school students identify volunteer opportunities with local community programs.
Some of her most significant efforts, however, have been through two organizations –Operation Teammate and Red, White, and Babies. Launched by her father, Operation Teammate serves children, living on Shaw Air Force Base in Sumter, S.C., whose parents are deployed and those of First Responders. Montjoy works with area sports teams to give opportunities to these children, such as VIP dugout, sideline, or postgame experiences.
"You get to see how the little things you do – even helping out a little kid – can make people happier," she said. "When their parents are deployed, they can get down. This helps keep their mind off things."
Montjoy also works with Red, White, and Babies, an organization that provided needed supplies to young and expectant mothers whose spouses are deployed. She collects toys that will be distributed through baby showers alongside cribs, clothes, mattresses, and offers for prenatal classes.
Overall, she said, she volunteers for her action's ultimate impact.
"Volunteering is important to me because you're helping out other people," she said. "It's not just for your satisfaction. You're helping someone else with things they couldn't do."
Share this post