Bookworm Launches Student-Run Organization Committed to Global Youth Literacy
From a young age, Andrea Liao says she was raised between the pages of her favorite books, experiencing vast literary worlds alongside protagonists from "Harry Potter" and "Wuthering Heights", the voracious reader satiating her appetite at her second home, the library.
After learning that not all kids had access to books like she did, Andrea committed to providing reading opportunities for children worldwide, launching Book the Future as a freshman in high school. The now 16-year-old Bellevue, Washington resident serves as president of the organization, which is dedicated to global youth literacy. Through book drives, literacy campaigns, read-a-thons and more, Andrea is providing disadvantaged children the resources to achieve literacy proficiency, and giving them the agency to improve their futures.
Committing to service through a personal passion, Andrea is sharing hope with thousands of children around the world that experience low literacy rates, and is today's Daily Point of Light award honoree. Points of Light spoke to Andrea to learn more about her volunteerism with Book the Future.
What inspires you to volunteer?
I am trying to reach as many kids as possible to provide them more reading access. Books have always been an escape for me. It makes me really happy that I get to impact so many children, and I hope they come to appreciate books as much as I did growing up.
Explain What "Book the Future" Means.
It's a play on words. "Book the Future" will give youth the agency to shape their own futures by providing literature. I believe that every child should be able to grow up in an environment with ample access to reading resources.
Describe your role with Book the Future.
As founder and current president of Book the Future, my main initiative is facilitating book drives for donations. We have donated over 4,000 books to various charities worldwide, and impacted over 7,000 children thus far. I work with organizations around the world to determine their needs, and identify what books they are looking for. I also conduct summer read-a-thons, writing workshops and summer literacy camps to provide access to reading resources in my own community. We also produce a digital-format magazine featuring pieces submitted by teen activists.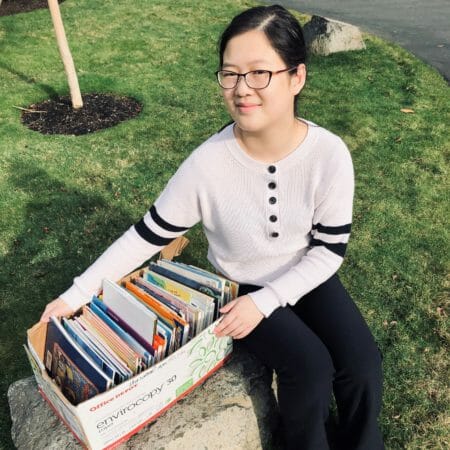 What have you learned through your experiences as a volunteer?
It's really important to take initiative, that's how I got started. Go out in your community and see what you can do to make a difference. Through my passion for reading, I am giving back to my community and beyond, and advocating for change. I believe that youth advocacy is crucial in effecting social change, especially in today's political climate.
Share one personal story with me from your volunteerism.
I was shocked during my first day at our summer literacy camp. The kids hated reading the instructional books we had from school, and they were reading below grade level. Most didn't even have their own library card. In comparison, I've had one since I was 6-years-old. I decided we needed to make a major change. I went to the library and looked for books that would be more interesting to these kids, ones full of adventure like the books I fell in love with as a child. We coordinated a trip to the public library. As we identified different ways to make reading more entertaining, I noticed the kids became more interested.
What's the motto for Book the Future?
"A book for every child, a story for every student."
You recently helped to start a library for children in Ghana. Explain.
I reached out to the African Library Project to see how Book the Future could help with our book donations. I asked to support a primary school because I think all kids should be reading at a young age, and St. Peter's Primary School in Gbefi, Ghana was selected. We collected books and fundraised to cover shipping costs, and we put personalized notes in the boxes for the kids to read once they received the books. In total, we shipped 1,000 books to start this library.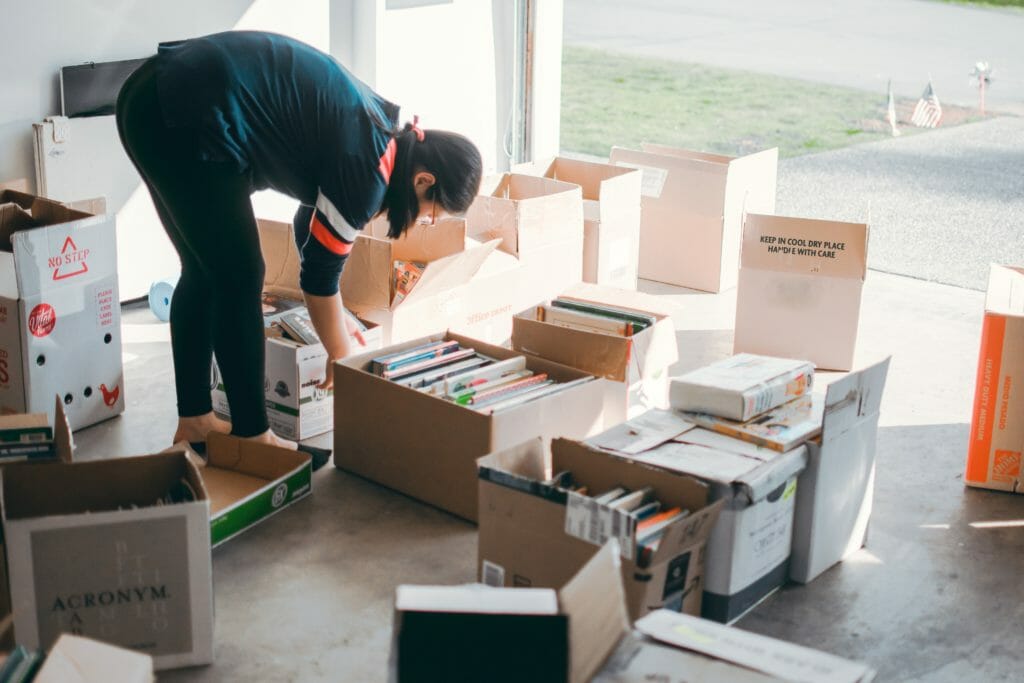 What do you want people to learn from your story?
For other teens and kids who are hoping to advocate for things they care about, know that it's really important to take initiative and express yourself. I want them to take action and give back to their community.
You're a busy 16-year-old. What do you do besides volunteering and attending school?
Obviously, I like to read, I also like to write. I write poetry and short stories. I'm a piano player, and I design – I enjoy the arts in general. I am a leader of my city arts council. It's cathartic for me to be involved in community work while expressing myself through the arts.
How can readers help?
Please visit our website for more information about how you can help: https://bookthefuture.wixsite.com/website.
Do you want to make a difference in your community like Andrea Liao? Visit All For Good for local volunteer opportunities.
Share this post