Building Unity in Diversity, Teen Empowers Youth Action Through Civics Education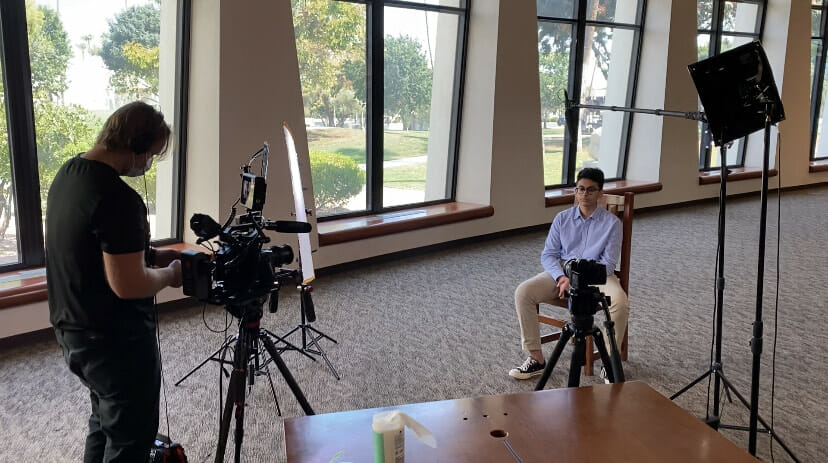 Meet Daily Point of Light Award honoree Abhi Desai. Read his story and nominate an outstanding volunteer or family as a Daily Point of Light.
17-year-old Abhi Desai says when he found he couldn't talk to a friend about immigration issues, he realized more needed to be done to unify youth and strengthen civics education in schools.
Founding LexGen in 2018, the high school senior is creating innovative civics education curriculum for elementary and middle school youth. "Talking with friends, even really close friends, when it came to polarizing topics, it seemed like you couldn't have a civil conversation," says the Phoenix, Arizona teen, who says school children aren't being given the tools to enable discussions and employ their rights as citizens. "We're taught about the assassination of (former president) William McKinley," says Abhi, "but never taught about voting or constructive conversations as it relates to these topics."
Connecting with students through student-run workshops, online learning and through curriculum distributed to teachers across the country, Abhi has reached over 5,000 students in the United States thus far, helping youth to build mutual respect and find common ground across differing viewpoints.
What inspires you to volunteer?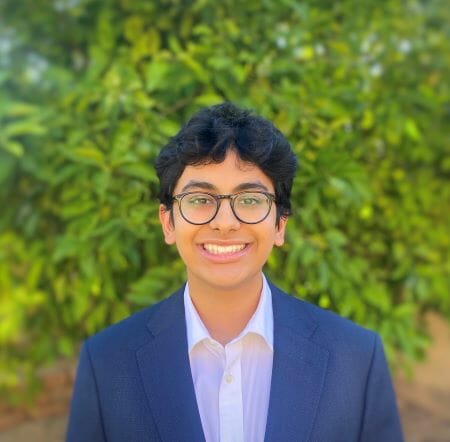 A sense of community. We live in a world where everything's a lot more interconnected. If you're able to help out in some way, shape or form, not only will those dividends come back to you but it'll be generally better for your community as a whole. Serving people both near and far, even if they're across the country, is good for everybody.
Describe your volunteer role with LexGen.
As the founder of LexGen, I build materials that we distribute to teachers. I also create partnerships with other educational organizations in the technology field including FANschool and The Opportunity Project at the Census Bureau. We have several dozen volunteers across 30 student-run branches in the country, those branches conduct student learning workshops and peer-to-peer civics learning. Our service is helping to prioritize civics in the classroom, promote constructive conversations and facilitate cohesiveness.
Share one personal story with me from your volunteerism.
My 6th grade teacher, Mrs. Rabe, is one of my favorite teachers, and she inspired in me a love for learning. Mrs. Rabe emailed saying she was going to use LexGen curriculum because she thought it brought value to the classroom. Hearing from someone as near and dear to me that I am bringing value was awesome. As a youth, you don't expect your volunteer efforts to reach high levels. Her words validated that the work I am doing really matters and is changing my community for the better.
Why do you think it's important for others to give back?
Giving back is really an important part of self-development. Once you start volunteering, you get a different outlook on life and you improve as a person because you meet new and different people. Service teaches you to live life with a more positive outlook.
What's been the most rewarding part of your service?
Empowering students who might not have received civics education before, and really teaching them they have the power to impact their own communities. That aspect of empowerment has been really gratifying for me.
How have you continued to volunteer throughout the COVID-19 pandemic?
We've continued our online curriculum for students and started adapting curriculum for virtual classrooms. We also have some animated civics videos in the works. We've increased our student volunteers, finding ways to give back seems to have become an even bigger priority for people in these pretty harsh times.
In one word, what does volunteering mean to you?
Giving.
What do you do for fun when you're not busy volunteering or in school?
These days, watching some NBA games. I'm a Suns fan but things are still alright for them.
How can readers help?
Please visit the LexGen website for more information about how you can give back.
Do you want to make a difference in your community like Abhi Desai? Find local volunteer opportunities.
Share this post