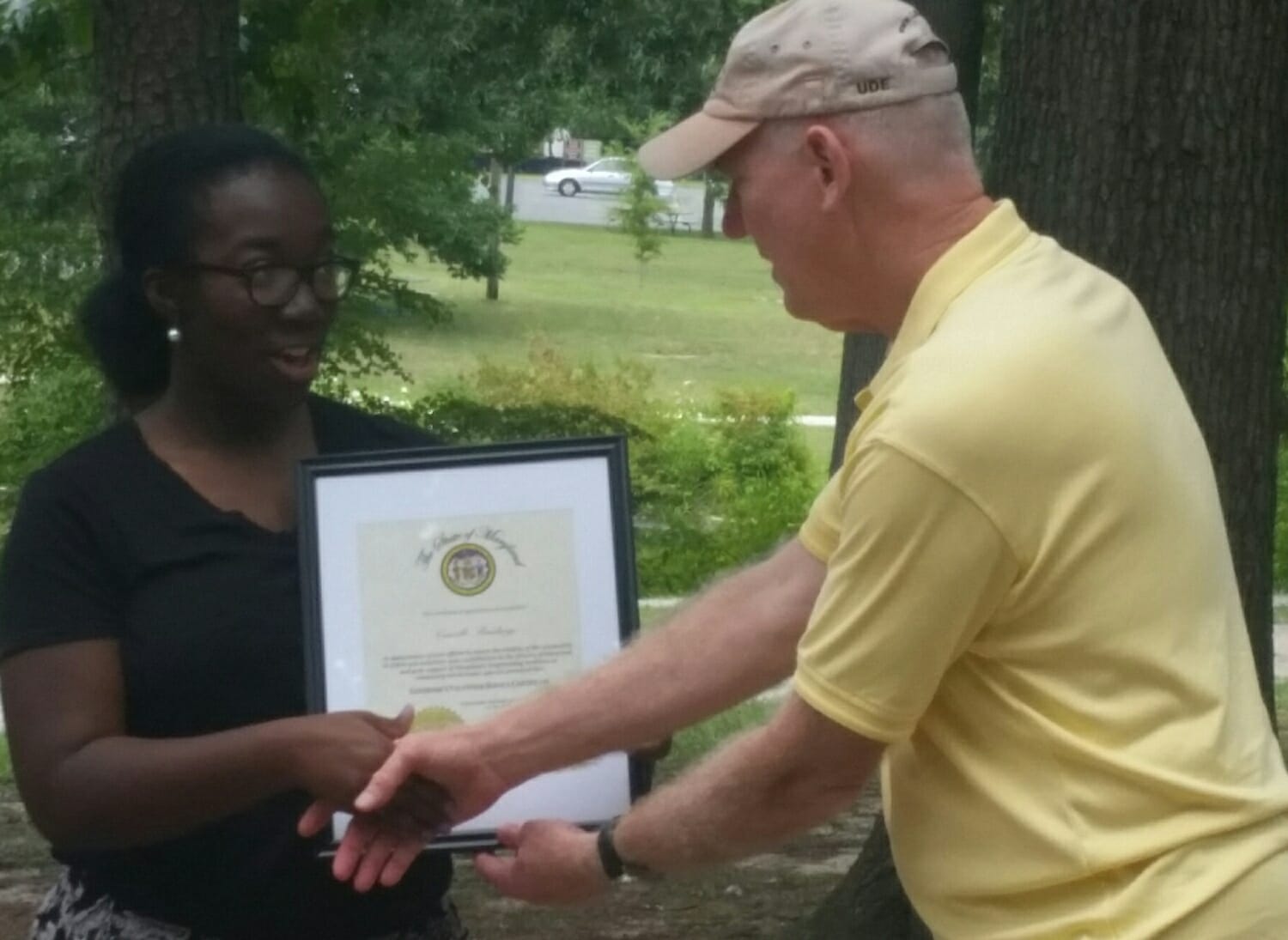 When a family member is deployed, the emotional impact of being separated from a parent, especially, can be hard to bear. Seventeen-year-old Camille T. Rawlings has first-hand experiencing dealing with a parent being deployed. The teen realized others could benefit from the ways she learned to cope with long-term separation by taking advantage of the many resources the military provides to families facing the challenges of not only deployments, but numerous moves, and changing schools. She then set out to join several groups that address the challenges of military families and youth.
Camille is a member of the United States Army Civil Affairs and Psychological Operation Command (USACAPOC) Teen Council and Army Reserve Regional Youth Lead Committee where she volunteers at military events in the community. Additionally, she volunteers with the 352nd Civil Affairs Command (CACOM) Family Readiness Group (FRG), assisting Family Readiness preparedness by briefing all soldiers and their family members on the Child Youth and School Services (CYSS) programs.
Camille attends drill weekends and conducts a "self-created" PowerPoint presentation while she speaks to soldiers and their family members about the unique challenges that military youth face. Based on her personal experience, she recounts the emotional impact that young people can experience while their parent is deployed or separated for long periods and gives resource and agency information on resiliency training and support for children of all ages.
"Camille makes herself available to all our youth if they ever have any questions or may just need to talk," said Donna Nelson, Family Readiness Support Assistant for the 352nd Civil Affairs Command Family Readiness Group. "Our Army Reserve unit is geographically dispersed and this makes it very difficult for our youth to feel connected, understood, and it helps them so much when they realize that there are other youths of their age that experience the same frustrations."
Share this post