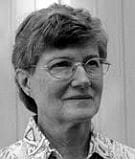 Although reading and writing is essential to child development, there are many adults who lack these critical life skills
For over 40 years, Caroline Gaver has dedicated her time and energy fighting for literacy. Joining the Literacy Council of Frederick County (LCFC) back in 1975, Gaver has been a volunteer ever since, assisting the Frederick County, MD area, as well other areas in the Maryland and Virginia region. Her lifelong passion of helping other has been evident with her commitment through the years.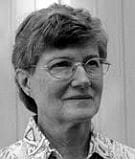 Caroline Gaver
Fighting to eliminate illiteracy for over four decades, Gaver has served in almost every capacity for the LCFC. From high leadership positions like board member and President, to small integral roles such as tutor, regardless of the position or the task, Gaver has gotten it done.
Gaver's handprint has been all throughout the state of Maryland. She cofounded a training program at the MD Correctional Institution in Hagerstown, MD, as well helped create Literacy Councils across county lines. Gaver took leadership positions in forming the Literacy Council in Hancock, MD, Washington County, MD and Garrett County, MD.
Going by the numbers, Gaver has just been remarkable. Since joining the Council, Gaver has helped over 7500 English and non-English speaking adults learn to read, write and speak English. Upwards of 200 students each year are given help with not a penny needed, and each year there are at least 100 tutors, all trained by Gaver herself. In the last four years alone she has helped raise over $50,000 towards improving the program.
All of these feats were streamlined by a passionate Gaver. For these adults and children who struggle with a very necessary life skill, Gaver has been irreplaceable.
Share this post