Christy Conk and Amy Schulz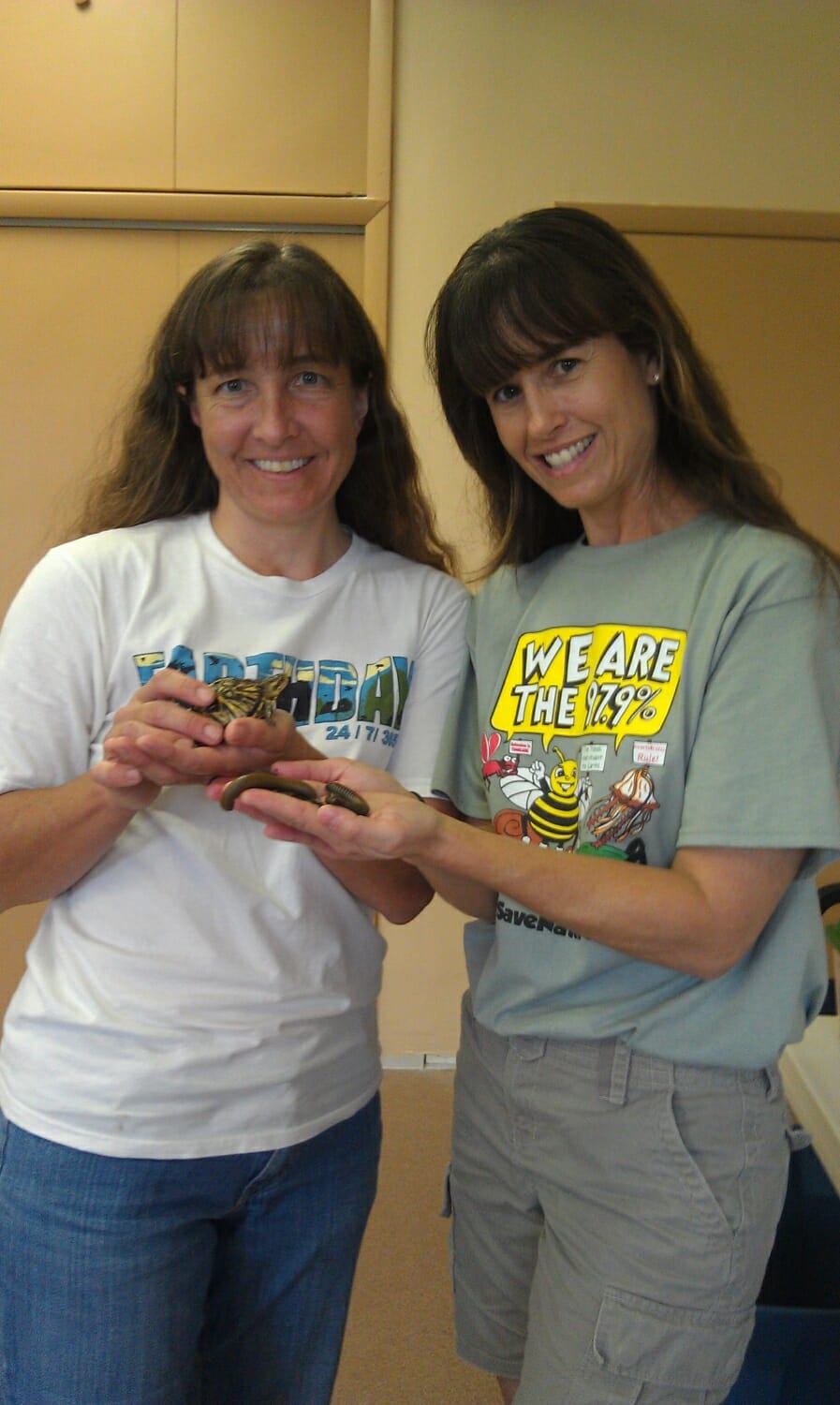 ­Loving animals and the outdoors comes naturally to Christy Conk and Amy Schulz, a Central Florida couple who met when they were both working as animal trainers at Disney.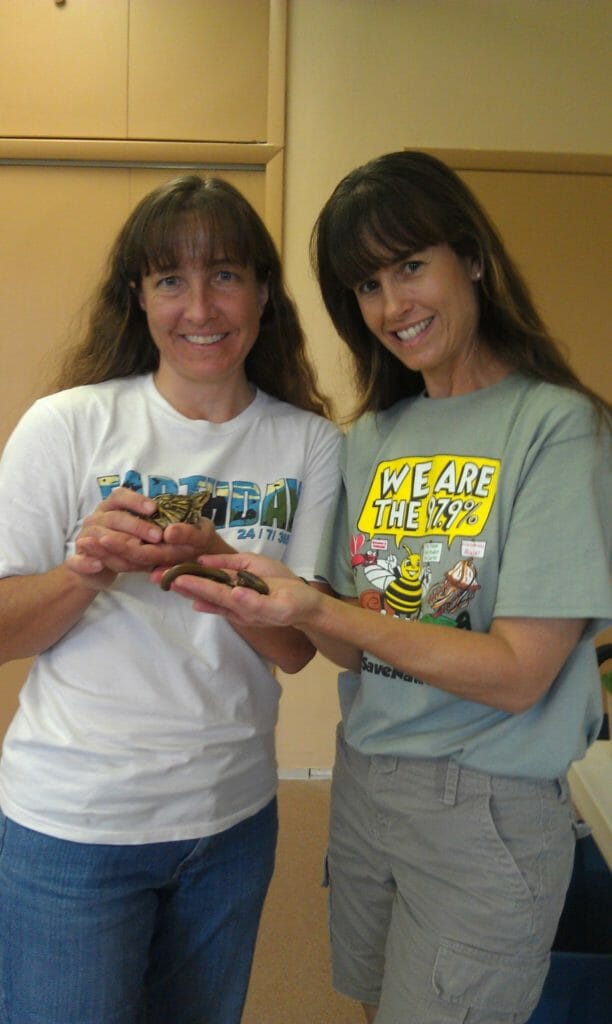 Schulz and Conk with a Florida Box Turtle and Florida millipedes giving a talk to middle school students on safety with wildlife.
The pair, together for more than 16 years, has made it their mission to bring that love of the environment to their service with Friends of Lake Louisa, the citizen support group connected to the Lake Louisa State Park. Together, they've spearheaded a slew of educational programming for the park along with two free annual events, Nature Fest and Poochapalooza, both designed to spotlight the many opportunities for outdoor fun available at Lake Louisa, a state park just 16 miles northwest of Orlando's Walt Disney World.
"The conservation and animal programming at Disney is outstanding, but not everybody can afford to go there," said Conk, 43, who started volunteering at animal shelters when she was 12. "Lake Louisa is close to where we live in Clermont, and we wanted to be sure that everybody in the community knew what a great place it is, 4000 protected acres with six lakes and two streams – so close to the city. So many kids are more hooked on being online or gaming systems than being outside. So we wanted to make it really fun."
So with the support of their 3 dogs, 1 cat, 1 snake, 1 parrot, 10 tortoises and 1 box turtle – "most of our animals do volunteer work too," – they came up with the idea for Nature Fest 10 years ago, an annual community event that now draws up to 1500 people. Conk and Schulz coordinate the day, working with about 80 volunteers, including educators and rangers from Disney, to make it happen.
Set for the first Saturday in May, the family oriented event includes guided hikes, kayaking, live animal demonstrations (that's where Slingshot the green snake gets in on the action), hands on activities, tram tours, and activities for kids. Once the park admission is paid – $5 per car with up to 8 passengers or $2 for walk and bike-ins, all of the programs and activities are free. "We have somebody who loves spiders and shows tarantulas and scorpions, we do a bird hike, stand up paddleboard demos, it goes on and on,' said Conk.
Next November marks the second annual Poochapalooza at the park, a Fido-friendly day of fun, food, and education, with trail hikes and activities for dogs of all abilities. "Amy came up with that idea because so many people don't know you can bring your dog into the park. Next year we're going to have demonstrations by working dogs – it's a really fun day."
Working with volunteers is a point of pride for them, and park facilities have benefited from their group efforts, from the addition of ­ an ADA accessible playground, to trail maintenance, lighting improvements, and the opening of a sensory garden.
Volunteering together has brought the couple closer, added Conk. "We have so much beauty in our back yard, we just want to share it," she said.
Share this post