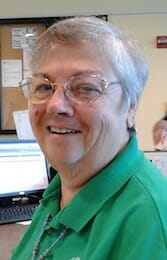 Points of Light is recognizing Daily Point of Light Award winner Clara DelGallo, of Bel Air, Md., and other health center volunteers this week, National Health Center Week. Read DelGallo's story and nominate someone you know as a Daily Point of Light.
A former Army medic, stay-at-home mom and nursing home worker, Clara DelGallo has spent years caring for others. And for nearly three decades, she has been involved in making sure that the people in her community get the care they need.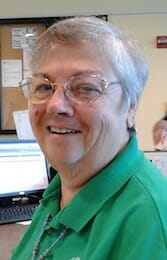 For the last 28 years, DelGallo has served on the board of the Baltimore Medical System (BMS), from the nonprofit's start. She has held every board leadership position – including seven one-year terms as president. Apart from her board work, she greets patients and visitors at BMS' Highlandtown neighborhood center three days a week.
DelGallo's service to the Baltimore community began in her teens, when she began doing weekend volunteer work at City Hospital in Baltimore. (That's where she met her future husband, Carl, to whom she has been married for 47 years.) DelGallo later worked as an Army medic before becoming a mom of two. Once the kids were grown, she took up a new profession as a nursing home worker.
During this time, in the mid-1980s, DelGallo began her long tenure on the board of BMS. The health system serves 45,000 patients – many from low-income households – at six offices and eight school-based clinics in the Baltimore area.
"The medical industry was changing in the 1980s; there were more people without insurance," recalls DelGallo. "And here I was, working with a health system that was deeply committed to improving health, wellness and the quality of life in the community. Our medical centers have always been located where they were most badly needed, and they serve as a safety net for people with little or no insurance."
DelGallo plans to retire from the board at the end of the year, and though she plans to continue her volunteer work at the Highlandtown clinic, she says she'll miss working with the BMS board at a time when health care is again going through major changes.
And as Points of Light recognizes DelGallo for her years of service with a Daily Point of Light Award, she gives credit to her husband for his support: "It's nice to be recognized for helping my community, but I never could have taken on the challenge without the support of Carl. He's my full partner, and he's been wonderful."
Share this post