College Grad Volunteers to Empower Minority "Agents of Change"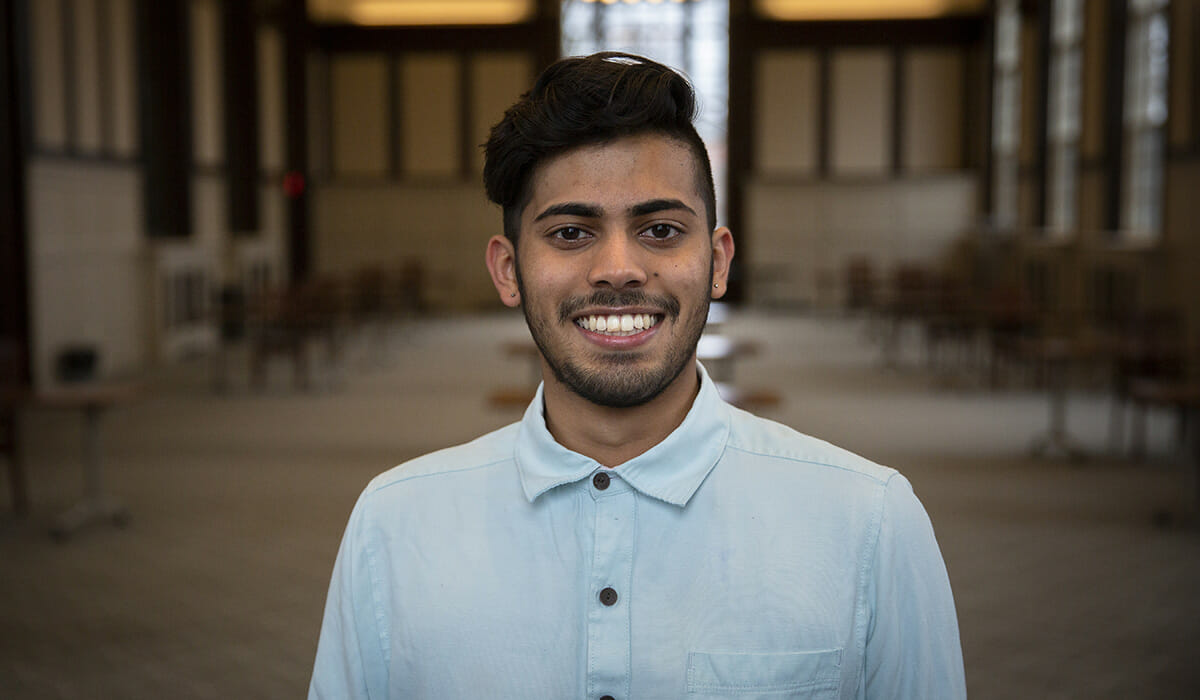 Meet Daily Point of Light Award honoree Mukund Desibhatla. Read his story and nominate an outstanding volunteer or family as a Daily Point of Light.
Growing up, Mukund Desibhatla says he struggled to find diverse role models. When the recent college graduate arrived as a student at the University of Connecticut, he suddenly felt as though there were other minority students just like him on the vibrant campus. "I observed a deficit which I attributed to 'imposter syndrome,'" said 21-year-old Mukund. "This wasn't just unique to me, but a wave of other minority students also felt this way."
Seeking a way to serve and empower those around him, Mukund launched a podcast series called "Agents of Change". Hosting a diverse group of interviewees to provide their unique stories from on and off-campus, Mukund is helping to amplify the voices of student leaders. Offering a platform to share inspiration, adversity and change, Mukund's volunteerism is changing his community and helping to empower minority leaders.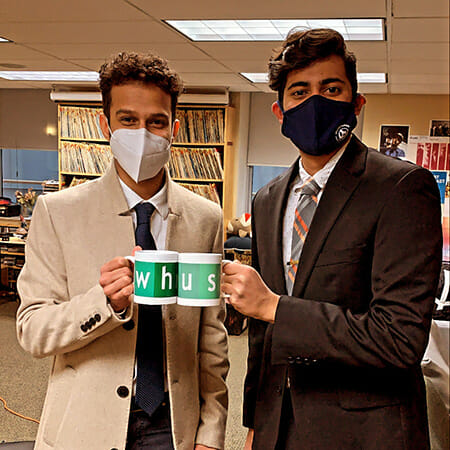 What inspires you to volunteer?
When I entered college, I felt there was a gap in the community. What motivates me to continue volunteering is that I'm fostering a sense of community for generations to come. My brother is entering UConn as a freshman this year, and I want him to be able to access more resources than I was able to.
Describe your volunteerism with "Agents of Change."
As founder and host of the podcast, I find people to interview, produce the interviews and coordinate our volunteers. I started the UConn Podcast Symposium during the COVID-19 pandemic as a way to mobilize the community and bring people together, and that will now be an annual event. By interviewing diverse change-makers, we are hoping to bridge gaps in mentorship and help minorities find a voice in leadership.
Share one personal story with me from your volunteerism.
Even though I'm the host of the podcast, I'm a listener just like anyone else. It feels like I'm a part of the effort to induce change across the university. The stories we are amplifying are historically underheard, and I am doing my part to help my generation work toward betterment of our local communities.
Why do you think it's important for others to give back?
I grew up in a household which fostered my inner sense of care for the destitute. My family volunteered at a local soup kitchen and nursing homes when I was young. I've found that it is important to volunteer because there is inequitable access to resources in many places. The best way to mitigate that is to foster a sense of community and bring people together.
What do you want people to learn from your story?
Any action, no matter how small, has the power to induce change. When we see headlines and huge milestones, it may seem like they required a task force or a huge group, but really, change starts with the question, 'What is my part, what is within my toolkit to create better community or better society?"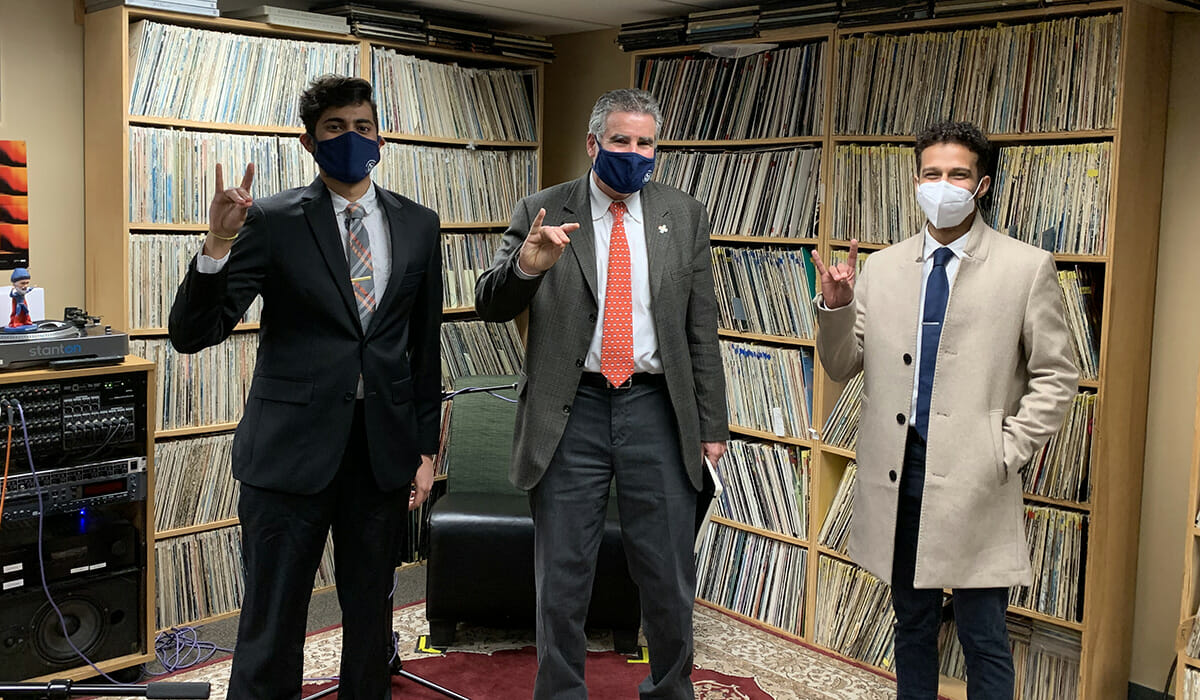 In one word, what does volunteering mean to you?
Love.
When you're not busy with school or volunteering, what do you do for fun?
I love to sing a capella and Indian classical music. I also love to golf and play basketball.
How can readers help?
Please listen to our podcast on Apple or Spotify, and visit the Podcast Symposium page.
Do you want to make a difference in your community like Mukund Desibhatla? Find local volunteer opportunities.
Share this post