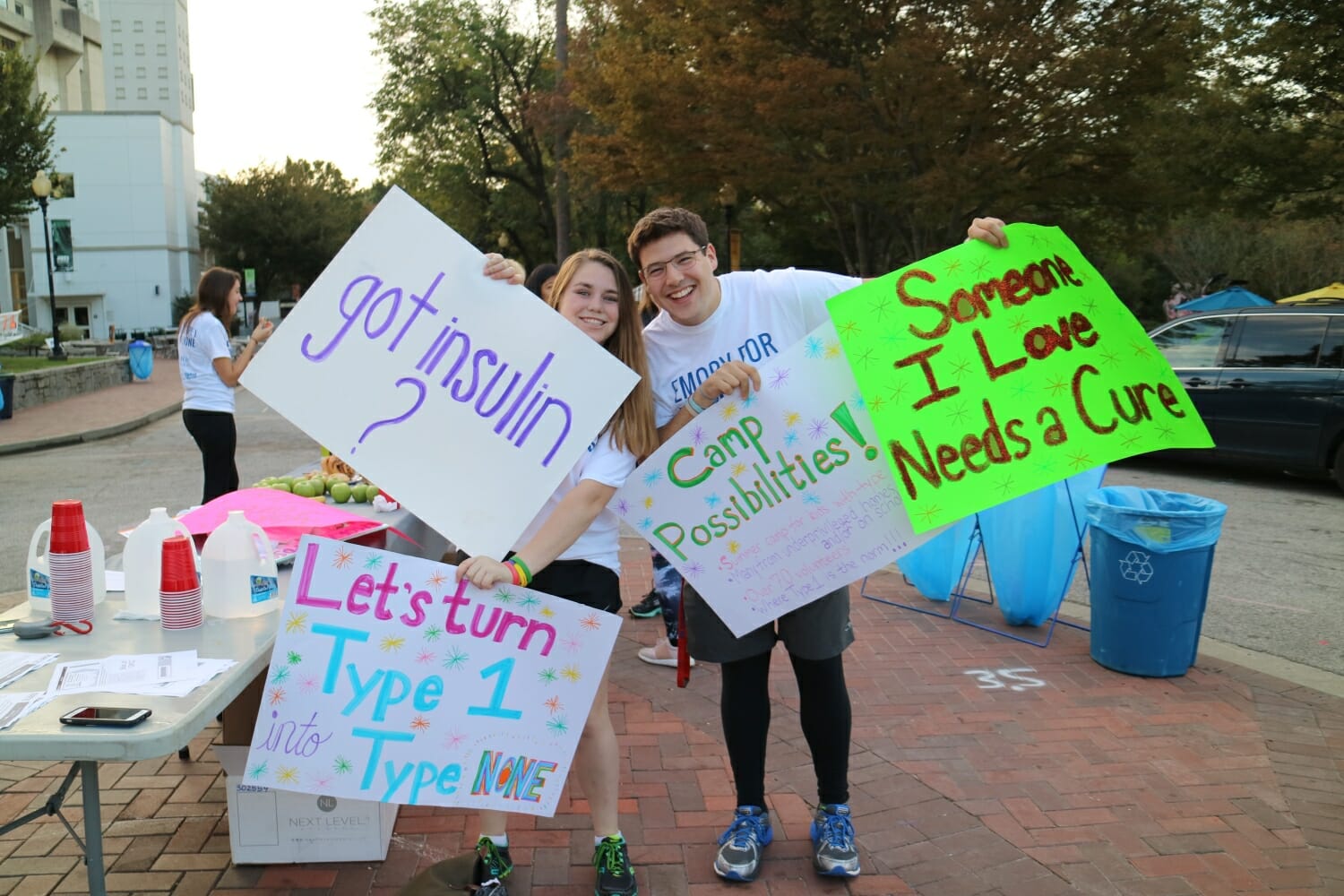 David Kulp is a volunteer with Camp Possibilities in Darlington, Maryland. The camp supports families with children, aged 8-17, who have Type-1 diabetes. David has held a number of service roles for the nonprofit, beginning as a counselor-in-training. Currently, he helps with program management and acts as head division counselor.
"My family always has instilled the value of giving back to the community and expanding your horizons," David said, "and Camp Possibilities offered me the perfect opportunity to do just that."
David's responsibilities include planning field trips, executing and designing the staff training program, engaging at-risk campers with comorbid diagnoses and behavioral management, and managing social media and outreach. He also helped fundraise by organizing the Emory for Possibilities team at the JDRF One Walk in Atlanta, which raised over $12,000 for Camp Possibilities.
Among the most important lessons he's learned as a volunteer is the importance of embracing diversity and moving beyond his comfort zone. "I've been so fortunate to have the opportunity to meet campers, staff, and friends from all different communities," David said. "I've learned from these experiences that diversity, tolerance, acceptance, and inclusion are paramount and that everyone wants to have a place to belong."
Do you want to make a difference in your community like David? Visit All For Good to find local volunteer opportunities.
Share this post