Dr. Oz, THE GOOD LIFE Features Point of Light Honoree Anu Advani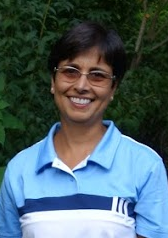 Anu Advani is a host for Hospitality Homes, an organization that provides short-term housing in volunteer host homes for families and friends of patients receiving medical care in the Boston area. Anu's story shows others who don't think that they have time to volunteer, a non-time intensive way to make a significant difference in the lives of others. "I am grateful that I can share my home and proud that such an organization exists in my town! Hosting is humbling and fulfilling," Anu said. Founded in 1983, Hospitality Homes has served more than 15,300 families.
To learn more about Anu's story, check out the December issue of Dr. Oz, THE GOOD LIFE – on stands November 22nd.
Share this post