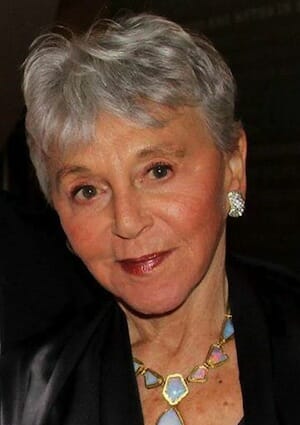 Today, on Amnesty International Day, we celebrate Daily Point of Light Award honoree Eva Haller. Read her story and nominate an outstanding volunteer you know as a Point of Light.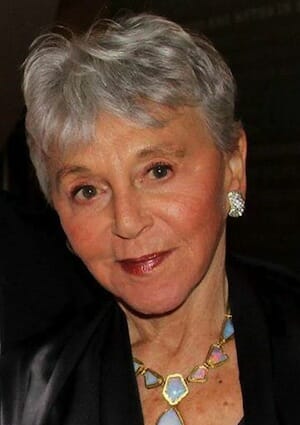 Eva Haller
Born in Budapest, Eva Haller left Europe after the Holocaust and arrived in the United States – by way of a three-year detour in Ecuador – in 1952. Now 85, she says she's "never looked back."
Except, in a way, she has – constantly.
Shaped by the wrongs she witnessed firsthand as a youth, Haller has spent her life working to make things right.
She looked back when she pursued a degree in social work. She looked back when she and her then-husband supported civil and equal rights causes.
And she's looked back when acting as a "connector" who helps young people with "good ideas about improving the world" turn their dreams into reality.
Ever since she was 13, when she distributed anti-Hitler leaflets, Haller has understood why one needs to help others.
Her strength in organizing, fundraising and bringing people together has come to the fore during the last 25 years or so when she's made a specialty of nurturing startup nonprofits.
One of her most significant of these efforts was in 1995 when she met the older brother of a 12-year-old Canadian who told her about his sibling's idea to help children less fortunate. Haller agreed to meet with the boy, Craig Kielburger.
Thanks to her mentorship, his fledging nonprofit, Free the Children, grew into worldwide network of kids helping kids. Kielburger would go on to earn three Nobel Peace Prize nominations.
The program encourages American, Canadian and English schoolchildren to "adopt a village" in emerging and developing nations and, says Haller, "to brick by brick build hospitals and schools and other services for them."
Besides the obvious benefits to those on the receiving end, the program also enriches the lives of the young people who participate – including eight of Haller's 14 grandchildren.
"These kids become aware of their power to change the world," she says, "and they carry that power with them throughout their lives."
Haller says she's lost count of the number of the organizations she's helped to grow, but another that comes to mind is Video Volunteers, a program that gives village women video cameras and turns them into amateur documentarians.
"I've been really impressed by the way in which these women, many of whom cannot read or write, can be the eyes and ears of the oppressed," Haller says. Nearly 300 million viewers have seen the videos, she adds.
Haller says she is drawn to helping children and the powerless, because: "With education and the right tools, they can change the world."
Share this post