First-Generation American Teen Provides Refugees with Tools to Assimilate
Meet Daily Point of Light Award honoree Sarina Krishnan. Read her story and nominate an outstanding volunteer or family as a Daily Point of Light.
Sarina Krishnan's parents faced adversity as new immigrants in the U.S., experiencing differences in culture and lifestyle and challenges speaking English as a second language. The 17-year-old Poway, California resident says when she first witnessed similar difficulties as a volunteer, she decided she could make an impact on individuals like her parents by connecting refugees and migrants to critical tools necessary for assimilation.
Founding Pathways to Assimilation in 2016, Sarina is providing resources to refugees and migrants to make them feel welcome and supported in the United States. Realizing just how difficult even mundane activities like paying for groceries and asking for directions can be for newcomers who aren't native English speakers, Sarina has helped over 1,000 local migrant families to better assimilate in their new home.
What inspires you to volunteer?
I'm fortunate enough to have many opportunities and my parents encourage my service. My volunteerism is helping hundreds of refugees and immigrants forge friendships in their communities and become more comfortable with living in the U.S.
Describe your role with Pathways to Assimilation.
As the founder and president of Pathways to Assimilation, I tutor students and families in English, speak at youth empowerment conferences and facilitate other events and activities for refugees and migrants. Our organization has a board of advisors in addition to a number of volunteers that help us at events.
Share one personal story with me from your volunteerism.
I volunteered closely with a Syrian refugee family in San Diego and through that close relationship, I realized just how prevalent problems acclimating to America can be for migrants. We decided to address basic issues that often aren't handled by other agencies or organizations.
Describe how else you are helping migrants through your volunteerism.
We partnered with University of San Diego to host collaborative sessions with Somalian refugees and police officers in an effort to mitigate perceived police hostility and improve community relations. Additionally, I created a social networking app called 'CommunitiesConnect' which helps refugees with their transition to the U.S. by connecting them to people with similar backgrounds and shared experiences in culture.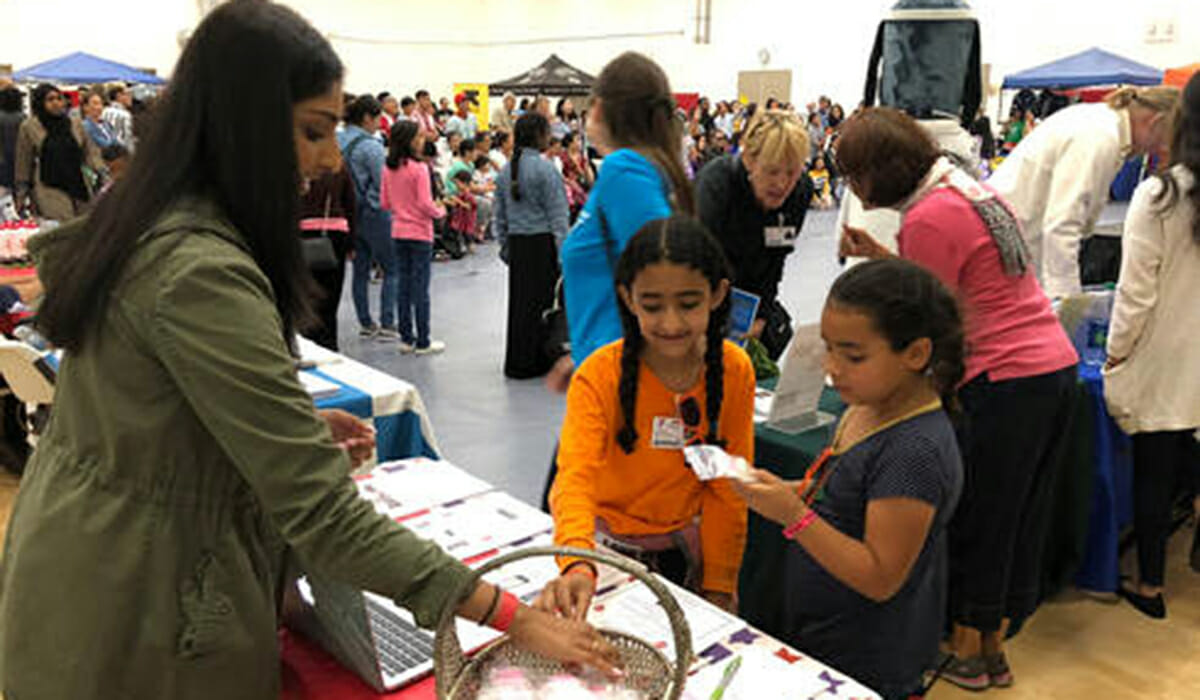 What's been the most rewarding part of your service?
It's rewarding for me to know that I have a small role in helping migrants. Seeing the progression of a student or family, they are more confident in their English-speaking skills and overall have more excitement to live their life in the U.S.
Describe what volunteerism means to you.
It's mutually rewarding. Just as I'm helping others, there's a lot to be gained by serving others.
What have you learned through your experiences as a volunteer?
I've learned about perseverance and resilience because I knew how important the work I was doing was, and how beneficial it would be to the people I was serving. That is what pushed me to keep going.
You're a high school senior. What do you do when you are not studying or volunteering?
I like to hang out with my friends, we're fortunate to have nice nature around us. We go on hikes, go to the beach, get brunch.
How can readers help?
Please visit Pathways to Assimilation for more information about how you can give back.
Do you want to make a difference in your community like Sarina Krishnan? Find local volunteer opportunities.
Share this post