Florida Teen Helps Educate Others on Marine Life and Ocean Conservation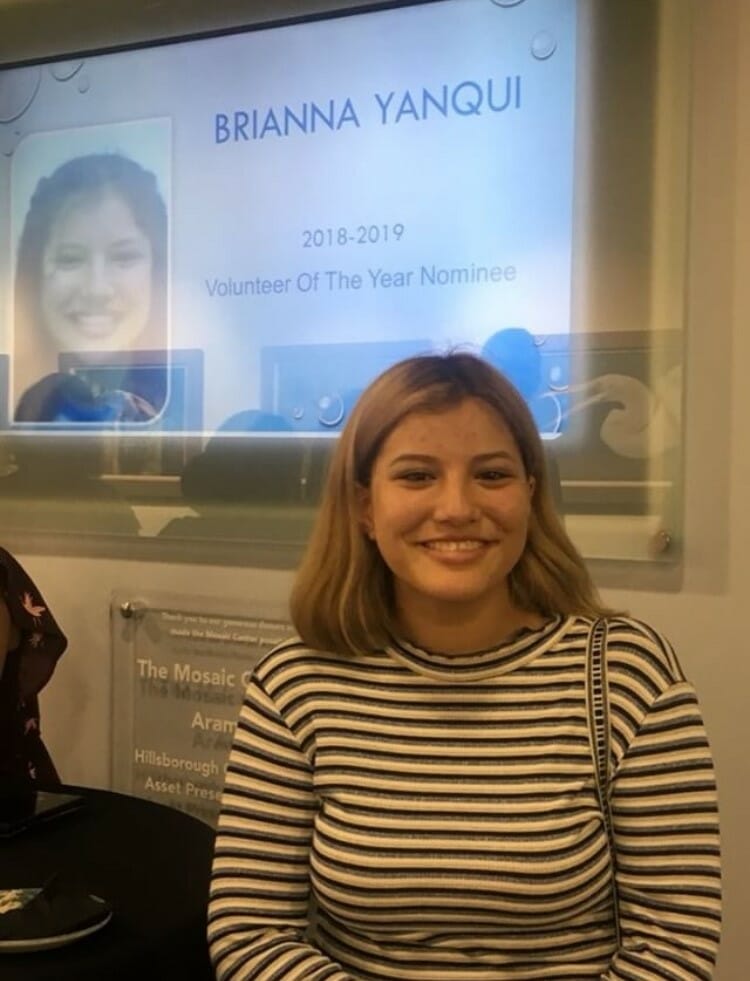 16-year-old Brianna Yanqui became a volunteer with The Florida Aquarium to learn about our coastal and marine environment, but she ended up finding a passion she did not know she had. The Riverview, Florida teen volunteers on a weekly basis at the aquarium assisting staff as they teach families about specific exhibits, pollution prevention, and marine life conservation.
Brianna is now part of the Teen Council at the aquarium, where she helps organize local beach cleanups for the community and assists in planning events for the aquarium. She is also applying to the World Oceans Day Youth Advisory Council, which would allow her to continue working with youth around the world to promote the ocean's safety and conservation.
Brianna's hopes that through her passion and volunteerism she will be able to teach families about their local sea life and their role in protecting it. "If everyone became mindful of their trash when going on a picnic or to the beach and simply threw it away, there will be less waste in our oceans and we would not be seeing endangerment of so many species and their habitat," says the teen. "With a little help from everyone, together we can protect our environment." Brianna is making a difference in her community and is today's Daily Point of Light Award honoree.
Do you want to make a difference in your community like Brianna Yanqui? Visit All For Good for local volunteer opportunities
Share this post