Former Concert Pianist Extends Her Talent as an Instrument of Kindness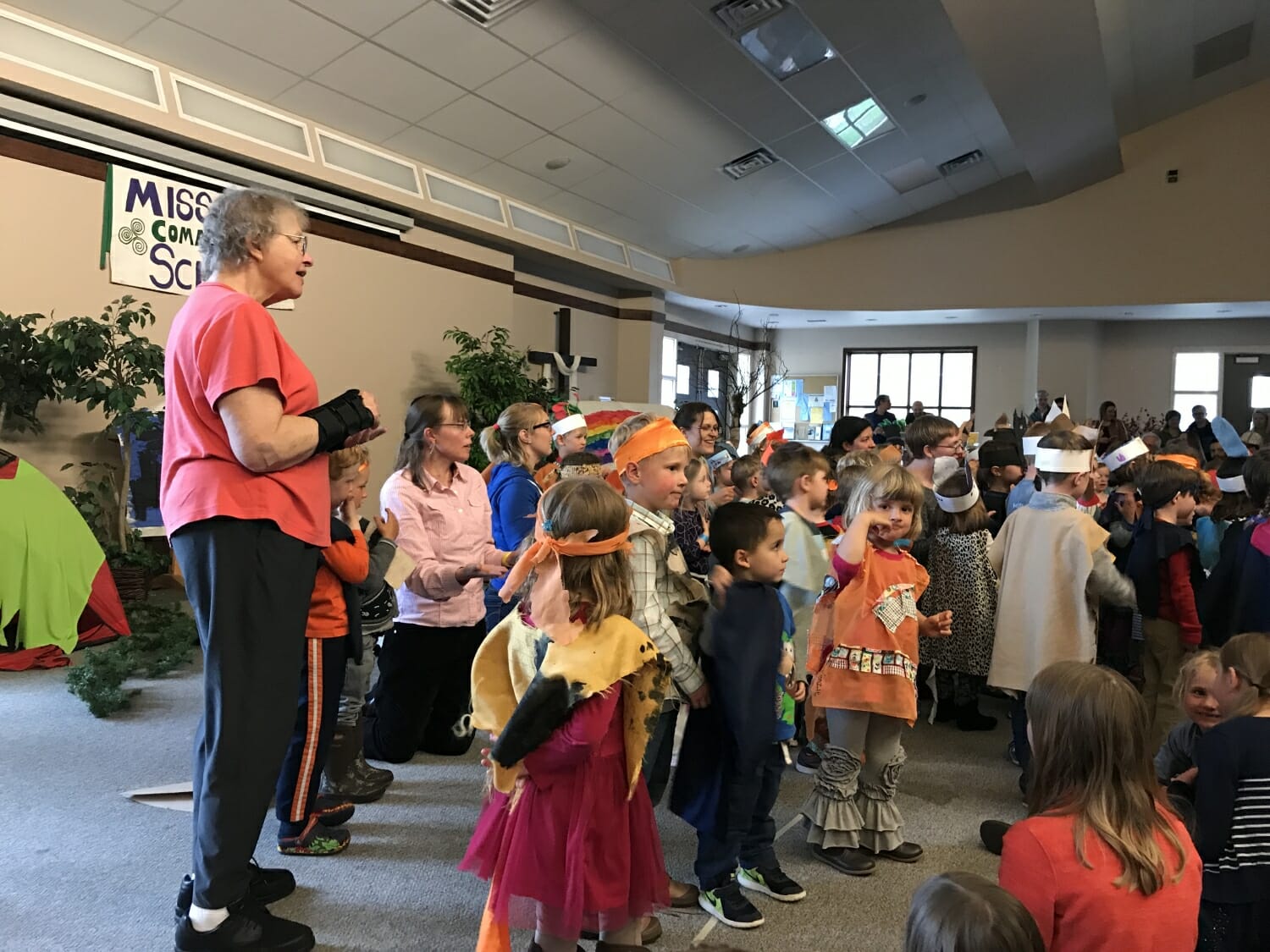 77-year-old Mary Barnett is a former concert pianist and performer, who traveled the country as a young woman thrilling audiences with operetta and musical comedy. As a long-time resident of Missoula, Montana, the songstress is now wowing crowds of a different kind – both young and old – through her community outreach.
Giving back to the community through a variety of organizations including Stephen Ministries and Mended Hearts, Mary is perhaps most recognized for her work as a Foster Grandparent with Missoula Aging Services. Since 2004, Mary has mentored at-risk children at the Missoula Community School with education and songs. Donning her "Kindness Cape," the "Superhero of Kindness" gives back to the community through service, and is today's Daily Point of Light award honoree. Points of Light spoke to her to learn more about her work with the Missoula Community School.
What inspires you to volunteer?
I have a lot of love and compassion for people, whether they're seniors, children, or in-between. Through service, you give others hope, and you give them light. You are reminding people that there are positive, compassionate and loving people there to help them.
Describe your volunteer role with Missoula Community School.
I teach Spanish and other languages to the children. I work with the children on literacy by reading to them, and math. It fills up my heart to help them, and they love learning other languages. Some of the children are speaking when they're 3, 4, 5-years-old. I was a school teacher for 45 years, so I just love being able to continue helping children.
Tell me about your Kindness Cape.
We go around the community wearing kindness capes, and we do kind things. We do different things for our neighbors and for the senior center, and all of these activities let people know that we love them. When they see us with our capes, they know we're there bringing kindness. Recently, a local food bank was in need in donations, so we went there in our capes, and donated box after box, can after can of food for them.
Seeing the people – whether it's children, or vets, or the homeless – blossom and have confidence in themselves. For these groups to know that they're loved and that people care, and that they're not alone in this world, a world that's so negative lately. Especially when you have different age groups interacting through service. You should see the senior citizens when I volunteer with children – their eyes light up, they have big smiles on. It's an interrelationship which I think is just terrific.
What have you learned through your experiences as a volunteer?
For me, it's reaching out and being kind and compassionate, no matter what the issue. My husband passed away of terminal cancer, and I took care of him until the end. There are a lot of organizations that have been there for me, but the Missoula Community School – the parents, and the little ones – have been behind me through all of this, deeply loving me — and I've loved them back.
Are there any future events coming up that you are excited about?
The Missoula International Wildlife Festival takes place every April — the festival is over 40 years old, I was there when it started. I help people get their seats, I take tickets, and I tell attendees about the events. Also, the Missoula Aging Services has a lot of events year-round through their RSVP Action initiative.
Why do you think it's important for others to give back?
I've been in the foster grandparent program for a long time. In a way, you give up yourself through this service. But what you give comes back double, triple-fold. One personal story — I taught reading and other subjects to a little guy that really had a lot of learning problems when he was younger, and now he's going through high school and he's getting straight A's. He came to visit me recently, and said, 'Grandma Mary, I love you. You gave me so much and I want to thank you for how you helped me.' — that meant so much to me.
What do you want people to learn from your story?
I have a severe essential tremor now, and it's taken much of my fine motor skills, which is hard, but despite this severe disability, one can keep on. Despite losing my beloved husband of 48 years, one moves on and walks in hope, grace, love and peace.
Do you want to make a difference in your community like Mary Barnett? Visit All For Good for local volunteer opportunities.
Post written by Marlena Militana.
Share this post