Former Social Worker Keeps Her Family's Legacy of Service Alive
Meet Daily Point of Light Award honoree Jennifer Knutson. Read her story and nominate an outstanding volunteer or family as a Daily Point of Light.  
Jennifer Knutson knew that service went hand-in-hand with her parents, especially her mother Florence. Their large family of 15 was always on the move in Chickasaw County, Iowa. When Knutson's mother unexpectedly passed away in 2011, she decided to keep her legacy of serving others alive and well.  
Each year, Knutson and her family gather in Iowa for one week in the summer to help a family in need improve or renovate something in their home with Project Flo. She's keeping her parent's legacy alive, and passing it down to her children to create generations of service.      
Describe your volunteer role within Project Flo.
I was working as a social worker a few years before my mom passed away. I was working in people's homes and worked with a family that had a lot of kids. Their family home just needed muscle and time to do some landscaping. I contacted my siblings and asked them what they thought about coming home once a year in honor of our mom to help someone with some home improvement project, like painting, roofing or landscaping.  
They agreed, and we got together that summer as a family. I then asked our church if they knew of another family that could use some sprucing in their home. We just wanted to help. We helped paint another home in 2012. We decided to keep our service going, especially after my dad passed away. Our projects just kept growing, and one day we thought it could be a nonprofit so we could raise funds and apply for grants. We called our nonprofit Project Flo after my mom, who was nicknamed Grandma Flo by her grandchildren.  
What's your family connection to Project Flo?
I could go on and on about Project Flo. My mom was named Florence and my dad's name was Ervin. We lived in a small, rural community in Iowa and my parents had raised 15 kids, including bringing in a couple of neighbor children to care for. My mom volunteered at our Catholic church, at a nursing home and delivered meals with Meals on Wheels. She also volunteered at our schools. Service was at the center of her life. Wherever God needed them and directed them, my parents helped.  
My mom passed away in 2011 and it was a pretty big shocker. I decided to pick up some of her volunteerism and try to fill her shoes. That really wasn't possible — she did so much — but I tried. I started to think about creating a home for all of my relatives. I thought, what are we going to do with mom gone and if dad passes? So I just emailed everybody and said that we've got a lot of strong backs in our family and great talents, and I thought we could put it to good use.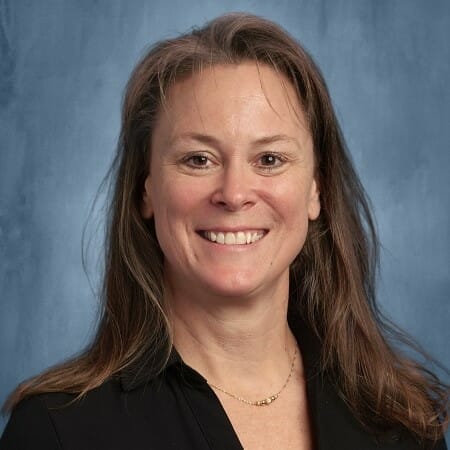 How do you use federal and state grants to help people refurbish homes?
We help people in Chickasaw County in Iowa and try to focus on veterans, families with young children and low to moderately-low income families. People contact us throughout the year for our week-long project in the summer time.  
The most common need is roof repairs. It's so expensive to repair a roof so we got in contact with a shingle company to donate shingles to us to try and offset the costs. It's pretty difficult to complete that project in a week when you're literally tearing a roof off of a home. We're sort of like a cross between Habitat for Humanity and Extreme Makeover: Home Edition. Other things we use the grant money for are painting the inside of houses, flooring and fixing or adding windows to a home.   
What inspires you to volunteer?
The generosity of people who give their time, service and financial generosity. Also, our past recipients get involved in future projects. So, if we help with their house, they're usually working right alongside us during the following year. We just keep gathering people. We had up to 75 volunteers last year. We're trying to get the community more involved in our family projects. 
I honestly don't know how else I would have been able to grieve my mother. I had to pour my heart into something.  
What have you learned through your experience as a volunteer?
If there's a need, people will fill it. People are just waiting to help. If you build it, they will come. If you ask them, then they will give, and they will give cheerfully. I also feel like if I didn't have this whole group of family, there would be no way I could do all of this by myself. It's a village of people who just want to help. People here have an innate compassion for other people who are struggling.  
Why is it important for others to give back?
My mom used to say, if you're feeling bad, go do something for somebody else. If you're serving others, then you're getting something back as well. Sharing your talents doesn't always have to be in the form of sharing money. You can share your time. I just don't want my parent's legacy to end. My kids have been involved since 2011. They have been holding paint brushes since they were young.  
God blesses you so that you can bless others with what you have and what you can do.  
Are there any partnerships, programs, or events that you are excited about?
It's our 10 year celebration this year! We're going to have a little party in the park and hope to hear from some homeowners and volunteers about how Project Flo impacted their lives and what it means to them. I'm looking forward to more and more years of relationship building through service in our community and just catching up with past people that we've helped.  
Do you want to make a difference in your community like Jennifer? Find local volunteer opportunities. 
Share this post