From Mississippi to Belize, Lifelong Volunteer Helps Those in Need
Meet Daily Point of Light Award honoree Charlotte Monique Bardwell-Brown. Read her story and nominate an outstanding volunteer or family as a Point of Light. 
Service has always been an important part of Charlotte Monique Bardwell-Brown's life. While growing up in a military town, her mother would always host the sailors who couldn't see their families during the holidays, and would enlist Charlotte in going around the neighborhood to collect goods they could bring back to the base. 
"It wasn't like she was doing it to try to instill it in me, it was just who she was," Charlotte said. "So that's who I became." 
With her mother's volunteerism influence, Charlotte now serves as a founding member and Public Relations Director for Moss Point Visionary Circle, a nonprofit that helps those in need in her Moss Point, Mississippi community. Originally started in 2006 to help the city rebuild after Hurricane Katrina, the organization now fills in whatever gaps the community needs, whether that be tutoring or COVID-19 testing. Additionally, Charlotte serves as a volunteer for Habitat for Humanity and a member of The City of Moss Point's Cleaner and Greener Litter Coalition to clean up her community. She also joins her church on mission trips to Belize to provide much-needed medical care. 
Describe your volunteer work with Moss Point Visionary Circle.
We initially started in 2006 right after Hurricane Katrina to rebuild the city, and specifically to rebuild the Sue Ellen [Recreation Center] so the kids would have somewhere to go. It eventually morphed into tutoring and assisting the eighth graders. We found out through the school system that the male eighth graders were failing math at an alarming rate. We started a tutoring program to help tutor them in math to pass the standardized test you have to take before you get to high school. It morphed into that and basically whatever the community needed. When COVID happened, we went out there and assisted with the testing. 
How is Moss Point Visionary Circle assisting with COVID-19 testing?
We received a [COVID-19 relief grant] to do testing in Moss Point because it was designated a hot spot. We were doing free testing. We partnered with Coastal Family Health Center and they administered the actual test. We also provided 150 ventilation hoods to Singing River Hospital as well as Ocean Springs Hospital. I allowed them to video me taking the test … so everyone could see that it was quick and easy.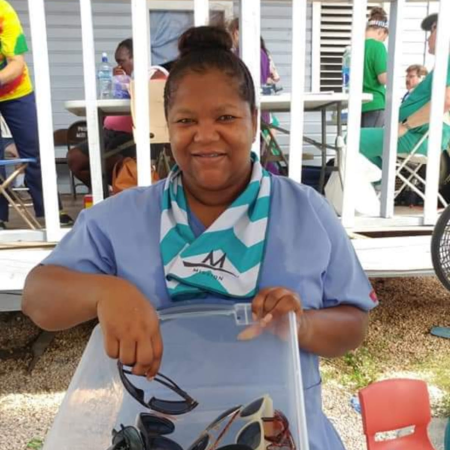 Describe the
Cleaner and Greener Litter Coalition.
We are a start-up coalition that was formed with the task to clean up the city of Moss Point and try to change the mindset of the people here in Moss Point. We realized that the litter is a side effect from a bigger issue. We came up with a template and set goals. We're going to try to educate the kids at the schools, catch them younger, and go from there. Each month we do a beautification art that gets an award to install pride and get people interested in keeping it clean and green.
Can you talk about the volunteer work you do in Belize?
Through my church, First Presbyterian Church, we have a mission group. We have a group of us who go, mainly doctors and nurses from Singing River Hospital or Ocean Springs Hospital. We go for a week and we stay basically in the jungle. We go to this area called Pickstock [in Belize City] and it's a pretty poor area. We set up a clinic. During the clinic, we administer shots, penicillin shots or vitamin shots, and small procedures like ultrasounds. It's a makeshift clinic, so we don't have hospital stuff, but anything that falls under acute medical — colds, flu, body sores, body aches, sprains. We see pregnant women and young kids. We give everybody an eye exam and they can get free glasses if they need that. A lot of over-the-counter stuff, because they don't have anything there, so even something as basic as Pepto or Benadryl is lifesaving for them. We also go to the prison. 
What work have you done with
Habitat for Humanity?
I've assisted building 26 houses, starting with Hurricane Katrina. After the hurricane, I participated in the Katrina build and I got to work with former President Jimmy Carter and his wife. After that, I stayed involved with Habitat and I participated in four Women Builds. They have the Women Builds every year. A different organization will have only women during a three-month period. 
What inspires you to volunteer in so many different ways?
The same thing I do at work [as the Coordinator of Volunteers for the Gulf Coast Center for Nonviolence] — I'm just a servant. I love to help however possible. I've been in that field all of my life, and it goes over to my personal life. I'm just helping people and helping them have a better life. I do what I can.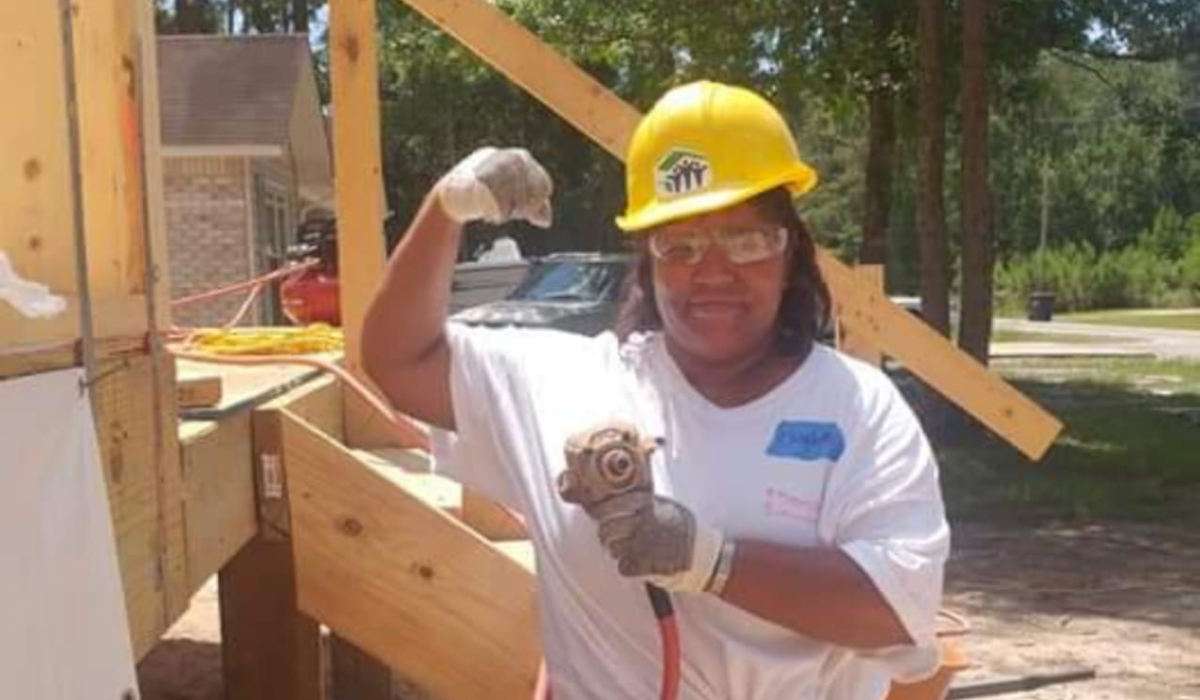 Are there any future partnerships, programs, or events that you are excited about?
We still have some of the money from [the CARES Act], so we're still doing COVID testing. As long as we have the money, we do free clinics. Anyone who wants a free clinic can call us and request one. We have people in Georgia and Mississippi, so if anybody's organization or church wants to host a clinic, we provide the nurses and the tests. 
What's been the most rewarding part of your work? 
Seeing people thrive. Seeing people can be better than the way they came in. Being a mentor, you have that task. You passed math or you got a home or you got some medicine — just seeing people be better from their current situation. 
Why do you think it
'
s important for others to give back?
If you have an abundance, or you have a skill, or you have something that can help somebody, you just should. As a human being, you just should. If you see an old lady walking across the street and she's got bags in her hand, nine times out of ten, somebody is going to go help her cross the street. If you see somebody who needs help, you should do it. I think it's in all of us. We don't all act on it, but I think it's in there. 
Do you want to make a difference in your community like Charlotte? Find local volunteer opportunities. 
Share this post