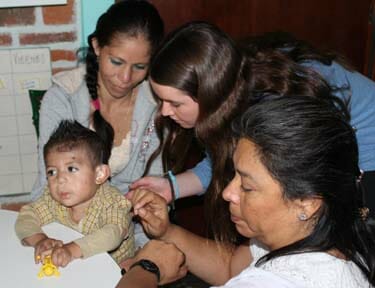 While many 16-year-olds are focused on getting a driver's license and surviving high school, Grace O'Brien is focused on serving others – helping deaf children in developing countries hear.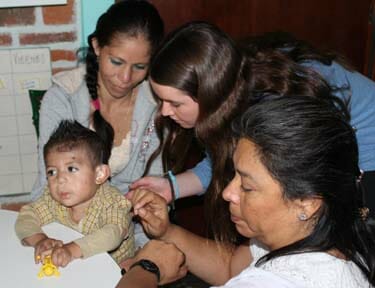 In the summer of 2012, when she volunteered at a theater program for deaf children, Grace saw the difference hearing aids could make.
"I watched as the children gained self-confidence in themselves as they developed listening and speaking skills needed to assimilate with their peers, and be successful in school and life," Grace recalls.
She did some research and found that two-thirds of the world's 278 million people with hearing loss live in developing countries. These children and their families cannot afford hearing aids, which can cost $1,000 to $4,000, let alone the batteries that must be changed weekly.
"In developing countries the deaf are not a priority in health – they're outcasts," Grace says.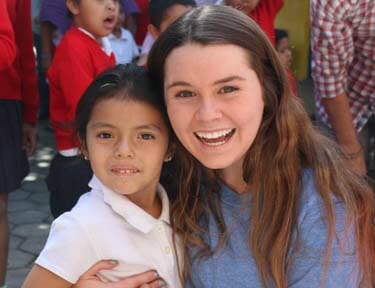 So Grace founded Ears for Years Inc., a nonprofit that supplies solar-powered hearing aids to deaf children in the developing world. With the help of her older sister, Kate, her family and her community, Grace has grown the Rancho Santa Margarita, Calif., nonprofit into a success.
To eliminate the cost of replacing batteries, Ears for Years purchases solar-powered hearing aid kits, developed by SolarEar in Brazil. The kits, which include hearing aids and batteries, cost $100, a fraction of the cost of hearing aids in the United States. And the batteries, recharged by the sun, last two to three years.
So far Grace and Ears for Years has fitted more than 50 hearing aids on children around the world with another 100 planned within the next year. Grace also tries to meet the children who receive hearing aids. She has already been to Mexico and Nicaragua with hopes of traveling to Haiti next.
In order to raise money for the hearing aid kits Grace started an annual clothing drive at her school where all the clothing gets sold to consignment shops. In addition, the Ears for Years club she founded at her high school holds bake sales and other programs to raise money and teach others about what deaf children in impoverished countries face. Grace has also begun working with local stores that donate a percentage of their proceeds to Ears for Years.
Grace hopes to see Ears for Years clubs form at other schools. She says, "Success for me would be to change people's lives one hearing aid at a time."
Share this post