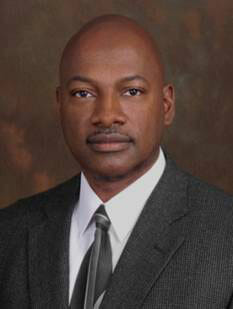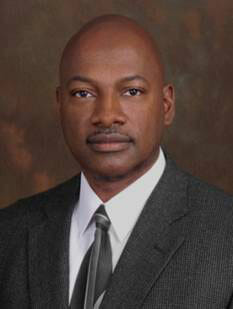 A recent report from the U.S. Census Bureau's American Community Survey ranked Rochester, New York as having the fifth highest poverty rate (31.1%) among the top 75 metropolitan areas. The vast needs of this community are growing and evolving everyday. Thankfully, Dr. Gregory Cotton has stepped up and volunteers his time to meet the many needs of his fellow community members.
Dr. Cotton has taken the reigns as Board President of the Northwest Neighborhood Outreach Center. Here, people of the community can come for a hot meal and leave with a full stomach, proper shoes, a warm coat and even a roll of toilet paper.
"The goal is to get these things into their hands," Dr. Cotton explains. "People come in to eat, and we then proceed to steer them to the thrift shop down the hall." Dr. Cotton helped restructure a thrift shop for low-income families in a way that allows for more flexibility, which results in more people being clothed. "People should always have warm clothing, shoes, and always a place to eat. There are all of these different needs, and we aren't judging anyone. We just fill these needs."
The Northwest Neighborhood Outreach Center served over 18,000 meals last year, which was a 20% increase from the previous year. An increase like this happens because of Dr. Cotton's direct engagement with potential partners and volunteers. He is proactive in establishing partnerships in order to expand and sustain volunteer efforts. Dr. Cotton explains his strategy, "You form these partnerships and alliances, which results in projects moving a lot quicker and taking care of more people."
Additionally, the Northwest Neighborhood Outreach Center offers mentoring for working age adults. Many studies have shown a severe skills gap in America; Dr. Cotton is working to help close this gap by providing skills-based mentoring to help these adults gain employment and by engaging high school students with internship opportunities to learn real world business skills.
He led the development of a one of a kind Clean Technology Internship Program at Brighton High School, which focuses on Science, Technology, Engineering, and Mathematics (STEM). Dr. Cotton provides extensive support for these students, offering an open line of communication, exposure to real world business experiences and recommendations for future opportunities such as college and beyond. He is a mentor for these young adults who might otherwise struggle to meet their full potential.
Dr. Cotton recalls a moment that has since inspired his commitment to service, "We had ten people in my family growing up, and we weren't rich by any stretch of the imagination. But I remember when a man came to our door asking my mom for a sandwich. She went and made him a sandwich, gave him some cookies, and he was on his way." He remembers his mother stating that because she could help him, she did. This mindset has fueled Dr. Cotton's volunteer work and shaped his belief on the importance of volunteering. Everyone is capable of making a difference.
Since then, Dr. Cotton has worked to instill a similar mentality in those around him. One of his proudest moments was watching his sons gather their old toys to give to the Northwest Neighborhood Outreach Center. Since then, his sons have regularly helped him with his numerous volunteer projects, without complaint.
Dr. Cotton believes everyone has the capacity to help in some way. "Take a step back from your own life and see what's going on. Start small. You'd be surprised how much time you really have."
Dr. Gregory Cotton works tirelessly to meet the needs of his community. But he also works to leverage the immense capabilities of potential volunteers. He believes everyone has something to offer, and simply getting out in our communities to help create change is something of which we are all capable.
If you know someone like Dr. Cotton meeting the needs of their communities, while being a beacon of inspiration, nominate them today for the Daily Point of Light Award at http://www.pointsoflight.org/programs/recognition/dpol/nomination.
Share this post