Helping Survivors of Human Trafficking Find Peace and Healing Through Art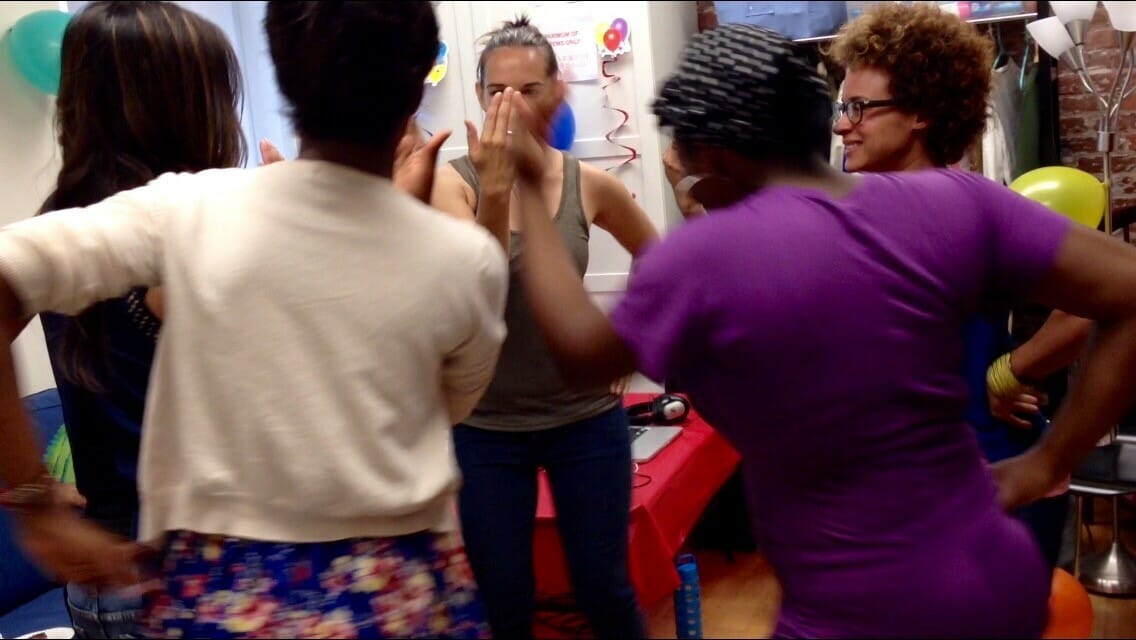 Meet Daily Point of Light Award honoree Anne Pollack, who was a Top 30 finalist for the L'Oreal Paris Women of Worth Award in 2016. Each year L'Oreal Paris and Points of Light recognize and celebrate Women of Worth who make a beautiful difference in their communities. Ten honorees each receive a $10,000 grant to support their most cherished cause, and an online vote determines one honoree who will receive an additional $25,000 grant. Nominations for 2017 are now open! If you know a woman who works to create lasting and significant change in her community, nominate her to be one of the 2017 Women of Worth.
"The arts work to restore dignity, encouraging the survivor's voice to come out of hiding and help create the safety of exploring extremely painful stories in a positive and productive way," said Anne Pollack. "Art is a deeply reliable companion and an indescribably powerful coping strategy to manage PTSD. It restores a sense of inner peace and order in lives that are so deserving of our support."
Human trafficking is not just something that only happens in developing countries. In fact, more than 100,000 of the 20.9 million individuals enslaved worldwide are trafficked in the United States. Victims who survive have access to various agencies and resources that support post-traumatic stress recovery and can help them rebuild their lives – but the road to healing is fraught with intense pain and anguish.
Anne Pollack's quest to support the healing process of human trafficking victims has been nothing short of extraordinary. Believing that creativity is a powerful element in bringing humanity back into the lives of those who have been abused and exploited, she founded Crossing Point Arts, an organization that offers comprehensive arts workshops, in a participatory format, to trafficking survivors.
An accomplished musician, visual artist, and writer, Anne happened to attend a workshop that highlighted the travesty of human trafficking. Moved by the message and the need for creative healing resources, she gathered a group of fellow activist artists, crowdsourced funds and launched Crossing Point Art in 2013. Working in conjunction with anti-trafficking agencies in the New York City area (and supervised by creative arts therapists), Crossing Point Arts offers survivors free workshops in music, dance, visual arts, writing, theater, song production, poetry, and more.
"We could not do what we do without the agencies supporting our mission," said Anne. "They strongly encourage survivors to seek healing through our program."
Another integral part of the Crossing Point Arts community is the 25 teaching artists who share their talent with survivors, supporting personal expression through creativity and helping survivors reclaim their voices, learn long-term coping skills and manage PTSD.
"Our teachers are all professionals who have brought change into the lives of survivors, and in the process, experienced their own transformation," said Anne.
In just four short years, the impact of Crossing Point Arts has been overwhelming. More than 1,100 survivors have participated in at least one workshop, and Anne estimates that 75 percent of the participants return for more classes.
"The creative and therapeutic approach we take has proven to be an integral aspect of survivors' healing processes. Our trauma-informed and culturally sensitive workshops encourage community building, healing, and empowerment," said Anne. "Survivors are actively reclaiming their voices, once silenced by their traffickers. Creativity provides the expansive opportunity for survivors to explore in a safe environment and to experience transformational qualities of self-expression."
Share this post