Helping Young Nepali Bostonians Retain and Honor Their Heritage
Meet Daily Point of Light Award honoree Sudikshya Gurung. Read her story, and nominate an outstanding volunteer or family as a Daily Point of Light. 
Sue Gurung, a 17-year-old volunteer at Nepali Class Boston, dedicates every Sunday to supporting Nepali education in the Boston area. Having logged more than 600 hours of volunteer work at the educational center, she leads students in cultural activities, teaching Nepali language to the students in reading and writing. The children love Sue, and her heart certainly lies in her volunteer work as she shares Nepali culture through a blended curriculum. 
But this remarkable young woman also leads her school's community action program, which helps in ways such as supporting seniors in adapting to technology, running food drives for food pantries and spreading cultural awareness at the regional cultural council. She has an additional total of more than 150 volunteer hours from the past few years with this program. 
Read on to find out what inspires Sue and how she got involved with volunteering. 
Describe your volunteer role.
Nepali Class Boston (NCB) is a nonprofit organization in Boston and when it started in 2014, I was 7 years old. I took classes there until I was 14. During my freshman year, I started volunteering there because I realized it was such a big part of my life up until then, and it would have felt very strange to just let it go after graduating. So I decided to join as a volunteer and contribute to my younger cousins, brother, sisters.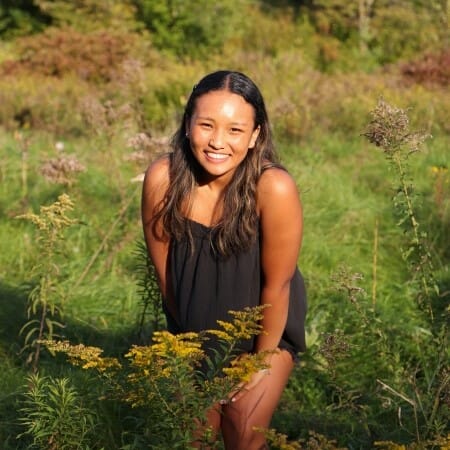 I primarily work with younger students, 4 to 6 years old, and we introduce them to the Nepali alphabet, language, music, dancing – all things culture. We also help them with classroom etiquette and other in-person school activities. Some of the younger ones haven't even gone to preschool yet, so it's new for them. We provide a blend of American schooling and Nepali schooling, so they're connecting with other Nepali friends. And hopefully, they create strong relationships for the future. 
Why are you passionate about this cause in particular?
It's important so you don't lose your heritage. Also, when I was growing up in a suburban town, there were no other Nepali students throughout my years of elementary and high school. So being able to go to NCB and connect with so many other young Nepali students around my age, as well as older and younger, I felt really at home. We all have really good connections and commonalities that we can easily bond together over. So, I just hope that these young students will also feel a sense of community. 
What's your favorite Nepali tradition or dish?
A really popular one is called Momo. They're Nepali dumplings, stuffed with meat, like chicken or pork or veggies like onions or greens, as well as some spices. 
Share a rewarding story from your volunteer work.
Well, I recently started my own club as part of NCB. I teamed up with a Nepali professor from Wentworth Institute of Technology, Boston. We supported each other in making this NCB Engineering and Robotics Team.  
We're hoping that this year we can help the middle schoolers and the older students, introducing them into the world of STEM and giving them an upper hand. We want to give them more knowledge in this field. Especially for immigrant families, where parents may not know much about going into certain fields, we want to give them an extra resource to benefit them moving forward. 
Why is it important for people to get involved with the causes they care about?
There's that sense of getting involved. There are so many things out of your control in the world. So many things. So, it's also for your own peace of mind. Recycling even one extra thing, just a little bit of involvement, can help out a lot in the grand scheme of things in your community. You can also make a lot of close relationships by volunteering. I found a lot of my own interests and hobbies through my own volunteer work as well.  
What's one thing you want people to learn from your story?
Try new things. Even if you don't like something at first. When I was a student at NCB, I dreaded "another day of school" on Sundays. But throughout the years, I discovered my own interests. Communication skills. Leadership skills. Collaboration skills. I've learned a lot from my experiences volunteering. 
Do you want to make a difference in your community like Sudikshya? Find local volunteer opportunities.  
Share this post