High School Student Passionate About Solving His Local Community's Needs
Meet Daily Point of Light Award honoree Tyler Feichthaler. Read his story and nominate an outstanding volunteer or family as a Daily Point of Light.  
Service has been important to Tyler Feichthaler, a high school student in Cape Coral, Florida, since he participated in his first mobile food pantry at age 5. There, Tyler saw many children like him who needed help, and he enjoyed volunteering with the Cape Coral Food Pantry to help individuals in his community.  
From there, Tyler became active in his elementary school's Kiwanis K-Kids Club and led the club as president in fifth grade. The team organized stocking stuffing for special populations for the Christmas season, made holiday cards for seniors in nursing homes for Valentine's Day and organized food and clothing drives for the Cape Coral Caring Center. 
Currently Key Club President, Tyler has volunteered over 500 hours in his community since starting high school, mostly with the Kiwanis Thrift Store. The store is completely volunteer-run, so his hours directly result in earnings that are donated back to the community and worldwide – totaling over $300,000 per year. From hurricane relief to food distribution, read on to find out what this Florida teen is doing to contribute his time and talent. 
What inspires you to volunteer?
Well, when I was in elementary school, around second grade, my dad invited me to a food distribution event with him. I hadn't been to one of them before. I went and really enjoyed helping everyone out. I did a lot of carrying bags for people who couldn't get them to their cars, plus handing out food, things like that. I think that's what made me want to volunteer more. So then I joined the Kiwanis organizations at the elementary school and I did more volunteering there. I just continued to volunteer to this day.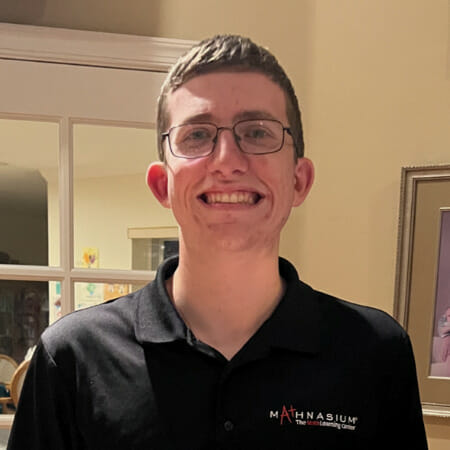 Which cause area are you most passionate about and why?
I think the cause area I'm most passionate about is hurricane relief, because I went through it along with everyone else and it was a really terrifying experience. I want to be able to help everyone make sure that they can be alright after a hurricane. In fall 2022, Hurricane Ian did a lot of damage and a lot of people suffered because of it. I volunteered for over 100 hours at nonprofit organizations and schools in Cape Coral tearing out wet carpets, cleaning up debris, saving museum exhibits and helping get our school ready to reopen three weeks later.
Any rewarding stories from your work? 
Every year in Cape Coral, we have a Kiwanis Kids Fest. This is for a lot of the Kiwanis organizations in our city to come together and throw a festival for all the kids. They get a free hot dog for going, and it's just a lot of fun. I volunteer there every year, and it's always fun to see everyone enjoying themselves and helping out.  
The first year I volunteered with my school's Kiwanis, so we ran a dart game booth handing out prizes. I helped to operate that. It was fun! Later on, I helped with the main part of the event, moving food around, helping the adults who were cooking, etc. 
Are there any future partnerships, programs or events you're excited about?
I'm excited for DCON for the high school Key Club, for the Florida District of Key Club International. It takes place in April and it's essentially for all the Key Clubs in the entire state of Florida to go up to Daytona Beach. We vote on officers for the state of Florida Key Club organization, and also do workshops on how to run a better Key Club and things like that. It's a lot of fun. 
Why is it important for people to get involved with the causes they care about?
Well I think it's important because if you don't actively get involved but just say you support a cause, then not much will be made different. But if you actively support it by volunteering and helping the cause, you could actually make a difference. 
What's your advice for people who want to start volunteering?
I can understand those who feel nervous about volunteering, because that's how I felt when I started too. But once you start volunteering, it's easy to adjust and you'll end up enjoying it a lot. 
Outside of volunteering, what are your interests?
I really like traveling the world and learning about history. Australia is one of my favorites.  
Do you want to make a difference in your community like Tyler? Find local volunteer opportunities.  
Share this post