Hospice Volunteer Ensures Patients are Cared For and Loved
Meet Daily Point of Light Award honoree Sarah Mason. Read her story and nominate an outstanding volunteer or family as a Point of Light. 
The thought of putting a smile on the faces of Freudenthal Home-Based Healthcare patients is what has inspired volunteer Sarah Mason to spend the past two years dutifully ensuring the hospice care clients are being cared for. 
Sarah started volunteering for Freudenthal, which is based in St. Jospeh, Missouri., when her sister Hannah Rehn, the hospice volunteer coordinator, reached out to her in search of more volunteers. Sarah said she knew she wanted to help out immediately. Her grandfather, who had just died, had great hospice care and she wanted to be a part of that type of work. 
At the end of each week, Sarah dutifully makes "tuck-in" calls to ten to 20 patients, making sure they have all their medical supplies and other needs for the weekend. If the patients are in need of anything, she helps arrange for those needs to be met. 
Sarah, who is wheelchair-bound and experiences chronic pain, said she feels particularly motivated to help others who are homebound and dealing with medical issues, as she knows they must feel lonely.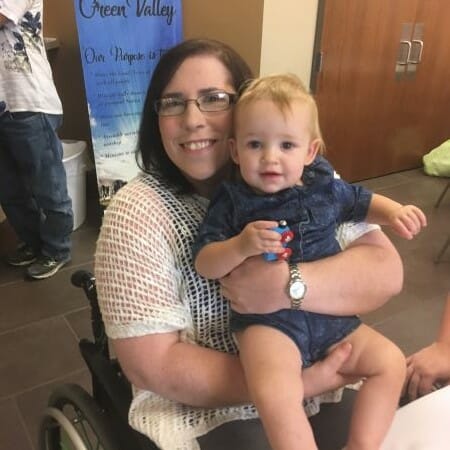 "I know how it feels, and I know it's going to put a smile on their face and make them feel loved," Sarah said of what motivates her service. 
Hannah said Sarah takes her work very seriously, and was particularly concerned about homebound patients when the COVID-19 lockdown began in 2020. While Sarah could no longer volunteer in the Freudenthal office due to being high-risk herself, she continued to volunteer from her home each week throughout the pandemic. 
"She is an incredibly giving person," Hannah said of her sister. "She is handicapped herself, so you would think she would be the recipient of things like this, but instead she is the giver. She does it with such a positive and upbeat attitude." 
Sarah said she thinks patients need to hear from someone they don't normally hear from, who they know wants to check in on them and care for them. While much of the time the calls are quick due to the patients resting, she enjoys when they are able to chat with her so she can give them words of encouragement and brighten their day. 
"It's very important to make relationships with the elderly," she said. "They're not just somebody you need to ignore and put off to the side. They want to be talked to and loved on, also."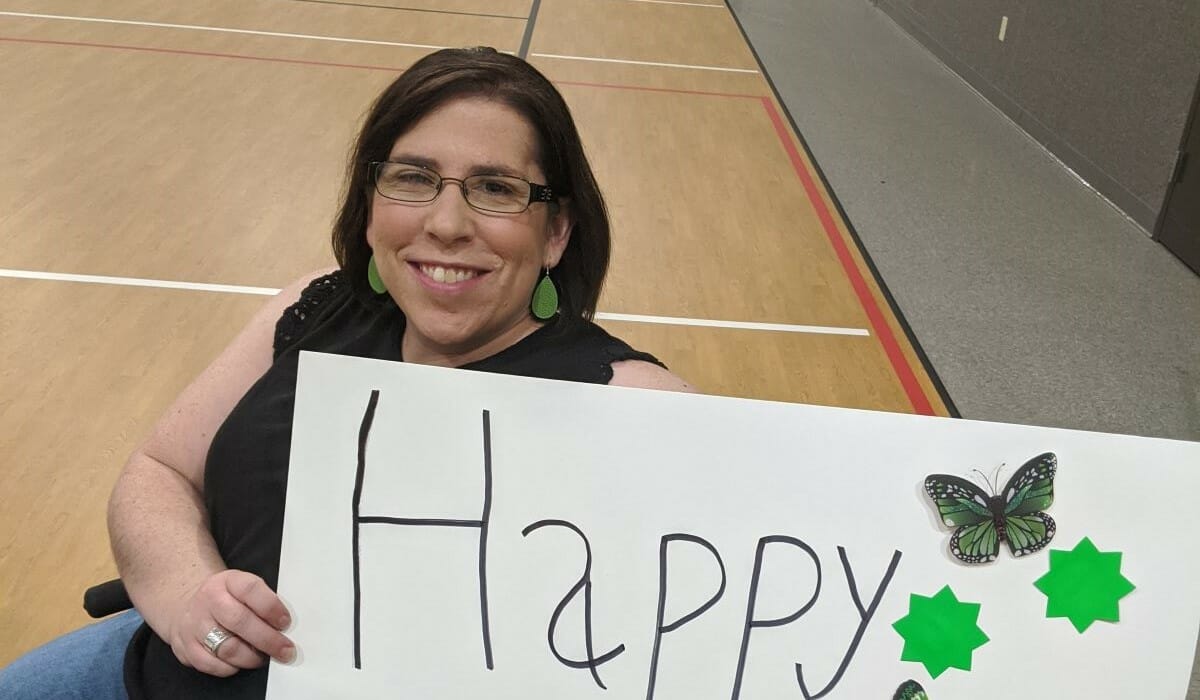 Aside from her tuck-in calls, Sarah also helps make birthday cards for patients so they know Freudenthal is thinking about them. For the past two years, she has also helped her sister with socially-distanced Christmas caroling. Volunteers travel directly to the patients' homes to sing through their windows, which Sarah said the patients love. While this year she was unable to go caroling due to sickness, she still helped her sister coordinate volunteers. 
Sarah said she is driven to go the extra mile with her service work and volunteer outside of her tuck-in calls because she knows "it's going to make [patients] feel loved and thought about, and puts smiles on their faces." 
Sarah thinks that her grandfather, the original inspiration for her service work at Freudenthal, would be "super, super proud" of the work she has done the past couple years. She said her volunteer work has made her a more caring person, who spends more time thinking about others' feelings and wants to spread cheer. 
Do you want to make a difference in your community like Sarah? Find local volunteer opportunities. 
Share this post