"It Takes a Village": Ohio Woman Supporting Families Through Volunteerism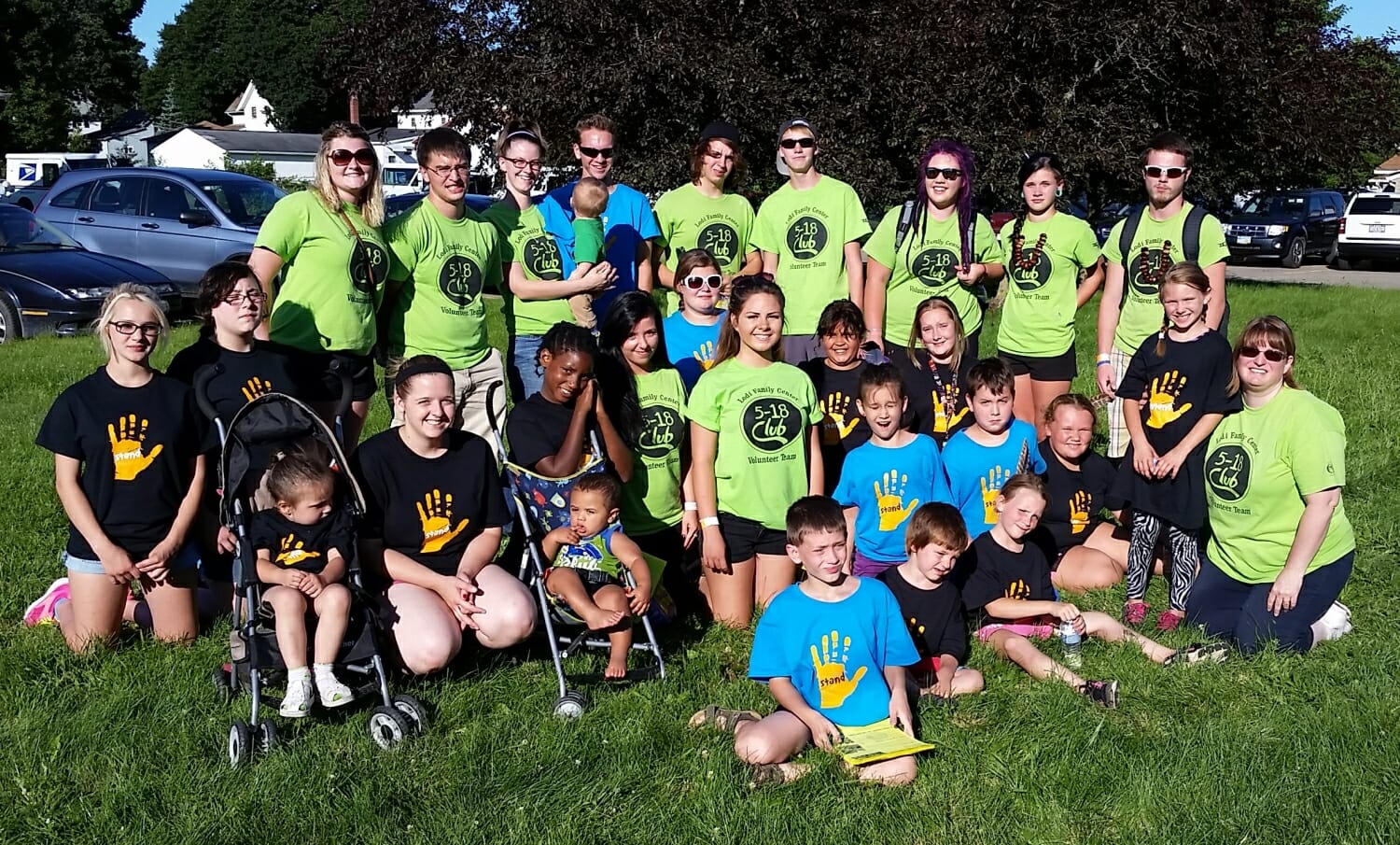 Rebecca Rak says that it wasn't until she had her own child that the proverb "It takes a village to raise a child" truly made sense. A strong community, according to the 52-year-old Lafayette, Ohio resident, is better equipped to best raise children and offer a safe place for families.
In the spirit of providing a foundation for her own village, Rebecca launched the Lodi Family Center in 2013, supporting children and families in her rural community through activities, educational programs, food and personal care.
Raising nearly a quarter of a million dollars thus far to serve over 400 children in the after-school program and thousands of families promoting health and wellness, Rebecca is today's Daily Point of Light award honoree. Points of Light spoke to Rebecca to learn more about her volunteerism with the Lodi Family Center.
Describe your volunteer role with the Lodi Family Center.
Tell me about some of the programs the center offers.
We live in a rural area that is known as a "drug corridor," so keeping kids safe and off the streets is paramount. The center is a safe place for families and their children to come have fun and hang out with their friends, and working parents know their children will be supervised at the center. Some of our programs include:
Senior Day Monday's: Our senior programs include activities, food and resources that support senior citizens and break the isolation they sometimes face. Our support helps to keep them in their homes longer, and maintain their independence.
Parenting support: We offer a variety of parent support and education opportunities to help parents provide a nurturing and healthy home environment for their children.
After-school program for kids: We give kids the chance to excel at school and figure out how to pursue their dreams by providing homework help, life skills groups and mentoring. We offer programs that range from STEM, coding, robotics to photography and baking.
What was the inspiration behind the robotics program?
My kid (laughs). When he asked me to do robotics with his friends, I said, ok, figure out the plan, tell me your budget, and we'll do it. This is really a kid-driven program, I've just been there to support them. We live in a community that includes a lot of low-income families, so our goal is to take street kids and set them up for success in a science environment. Some of these kids haven't even had the opportunity to work on computers. We're teaching them coding, we're teaching them to build and design and problem-solve and become leaders.
Share one impactful story with me from your volunteerism.
We were in the middle of a snowstorm, and a young lady and her friend walked up to our center. They were wearing flip flops and jeans and t-shirts. That was it. They just needed a place to be to get off the street while their parents fought because it was nighttime and cold. By the time their parents finished fighting and came looking for them near midnight, they were safe at the center and waiting for them. Fast-forward many years, the young lady was the first in her family to graduate from high school, the first to go to college, and the first to hold the same job for five years. She married, had kids and now her kids are in my program.
Why do you think it's important for others to get involved and make a difference in their community?
I would love to see more people get involved because it's the way community is supposed to be. Participating in community means that we surround ourselves with healthy people when things go bad personally, and in turn, it's our opportunity to help others when things are going bad for them.
What's your personal motto?
If everyone does a little bit, we bring a whole lot of change. We are the change.
What do you want people to learn from your story?
Volunteering can be a whole lot of fun, and it really gives you a chance to use your talents.
What's an exciting event you have coming up?
We need volunteers for summer 2019 for our STREAM Summer Hangouts programs. For more information about how you can help, and how to get your child involved in our programs, please visit our website: https://lodifamilycenter.org/programs/.
Do you want to make a difference in your community like Rebecca Rak? Visit All For Good for local volunteer opportunities.
Post written by Marlena Militana.
Share this post