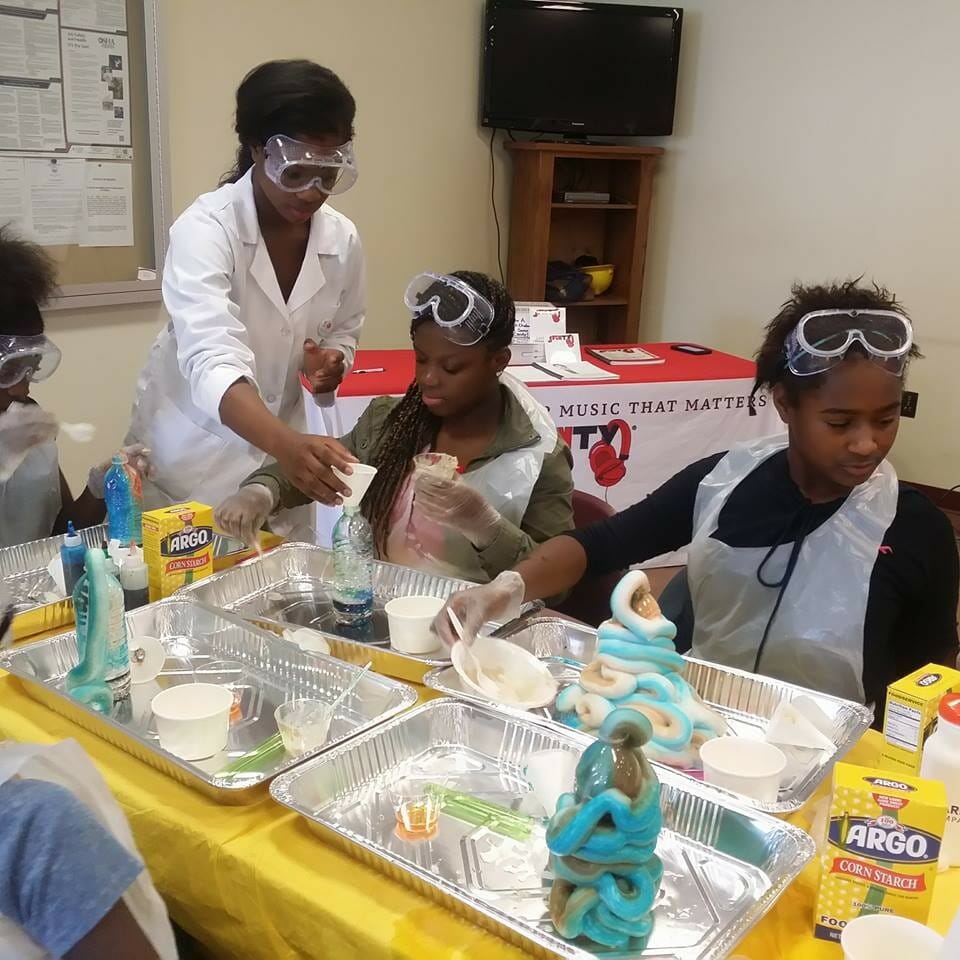 Fifteen-year-old high school sophomore, Jacqueline Means, founded Wilmington Urban STEM Initiative in 2016. The nonprofit hosts empowerment STEM events for girls throughout the Southbridge community in Wilmington, Delaware.
Jacqueline's exposure to the negative and violent activities in Southbridge moved her to get more involved in her community. "I got tired of wishing Wilmington was a better place, and then doing nothing about it," she said. "So I started my nonprofit because I wanted to see a positive change in my community, starting with young girls."
At the organization's events, attendees participate in an interactive anti-bullying demonstration and hear from female speakers, which in the past has included Representative Lisa Blunt-Rochester. The girls also participate in hands-on experiments, including making ice cream with dry ice, slime and non-Newtonian liquid, elephant toothpaste, and much more.
As a STEM advocate, Jacqueline hopes to inspire young girls to be more involved and learn that science is not just for boys.
"If you can't say with 100% confidence that you are helping your community, you aren't. It's time to take action, and put it upon ourselves to move our neighborhoods, our towns, and our communities forward," Jacqueline said.
Share this post