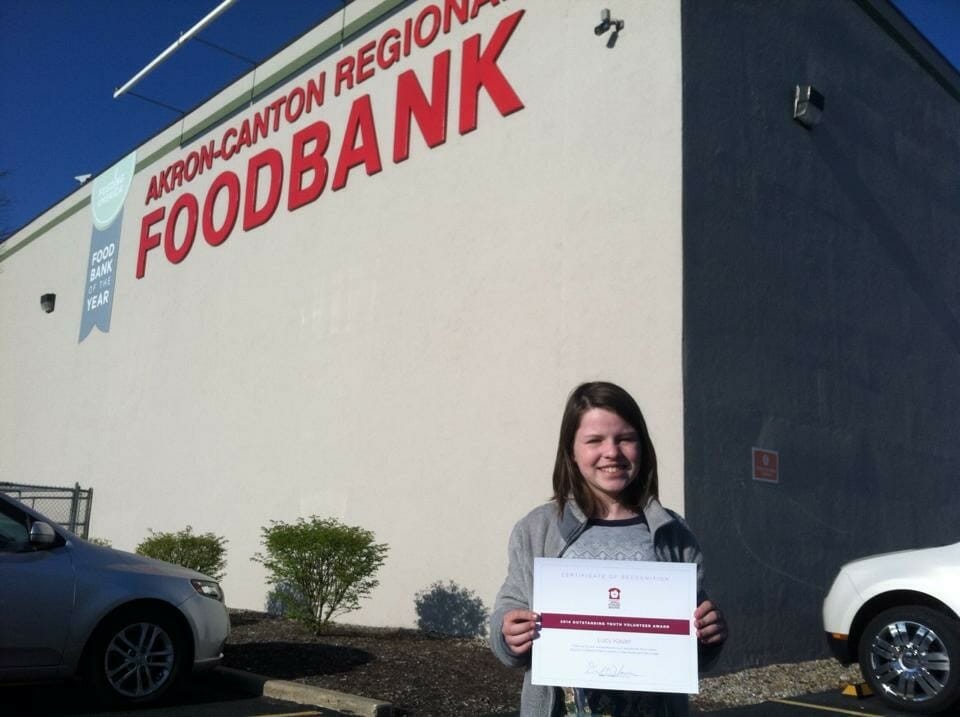 Throughout eight counties in Northeast Ohio, it is estimated that 1 in every 4 children isnot adequately nourished. One person helping lead the charge from starvation to salvation is Lucy Kasler.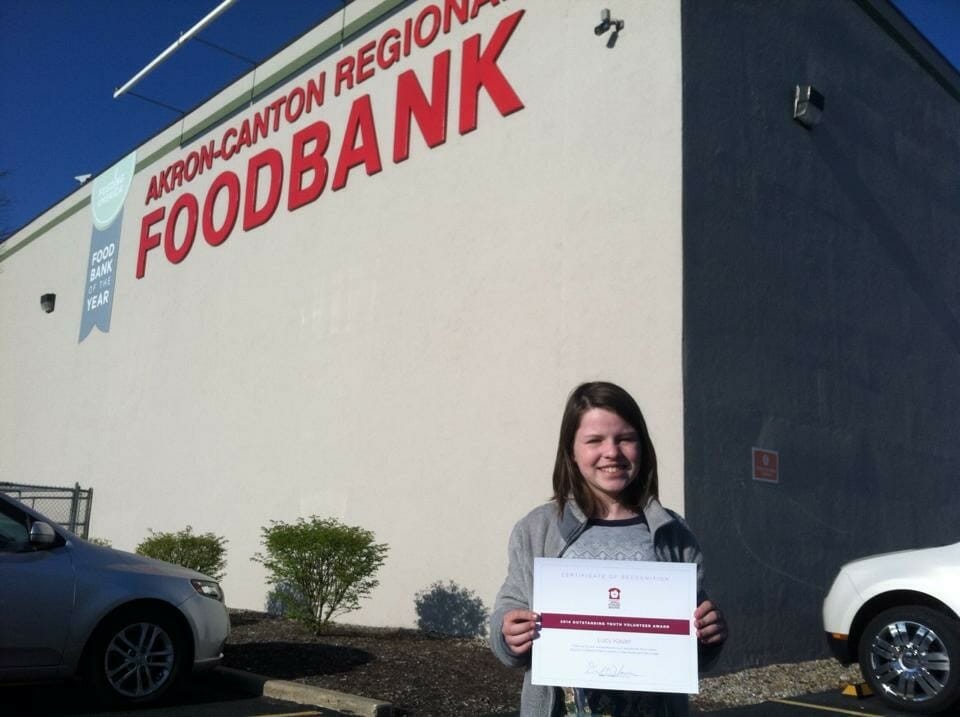 Lucy Kasler
Lucy is not a food expert, or a well renowned chef. She is a 12-year-old girl with a a huge heart and a will to make a difference. Since 2014, Lucy has regularly volunteered at the Akron Canton Regional Foodbank, helping provide food for hundreds of people all across Northeast Ohio.
Whether it's helping prepare food, serve food, or fund raise, Lucy has been one of the more dedicated and hardest working volunteers, regardless of age. This preteen has proven to everyone that no age or limitation should prevent you from making an impact on your community.
While Lucy plays an important role in changing the lives of so many people, it is her mother that may be her biggest fan.
"I am very proud of Lucy and her commitment to the Foodbank," said Lori Bossick, Lucy's mother. "I love seeing how Lucy has grown as a worker and a leader. It really makes my heart happy that she cares about others and wants to help make a difference."
Lucy is no ordinary 12-year-old. She has the work ethic and leadership skills of someone way beyond her years. Last year she served as Project Lead for the Operation Orange 24-Hour Service event, which she helped organize and coach adults on a course of action.
"Volunteering is something we have done as a family," said Lori "I've always taught my children to 'be a blessing to others' with their actions and their attitude, and this is just one way she blesses others with her actions."
If you're interested in finding opportunities to engage in your community through service, please check out All for Good for projects near you!
Share this post