Making a Difference One Dress at a Time, Volunteer Provides Hope and Relief to African Children
Meet Daily Point of Light Award honoree Rachel O'Neill. Read her story and nominate an outstanding volunteer or family as a Daily Point of Light.
Rachel O'Neill says she fell in love with the beauty of Africa while on vacation for her 50th birthday. Returning to the continent on a subsequent visit, she traveled to Malawi, one of the poorest countries in the world. Witnessing how communities treated their young girls like second-class citizens, relying on the children for cooking, child care and deprioritizing their education, Rachel said she decided to find a way to honor young girls in Africa.
Launching Little Dresses for Africa in 2008, Rachel has cultivated a network of volunteers worldwide that have sewn millions of dresses out of pillow cases or other simple patterns for communities in Africa and other third world countries. Serving as a vehicle for hope, the dresses (and shorts for boys) act as "ambassadors" according to the 64-year-old Brownstown, Michigan resident, to plant in the hearts of children that they are worthy and valued. As relationships are built across these communities, Little Dresses is then able to serve the impoverished residents in more comprehensive ways, through clean water, education and community. Making a difference one dress at a time, Rachel is providing relief to vulnerable children across Africa and beyond.
What inspires you to volunteer?
I come from a family of girls, I have five sisters. Being raised in that sisterhood, I believe in women, I think they're strong and focused, and I just believe that they ought to get a fair shake. It made me sad to see these young girls in Malawi suffering an injustice and not being honored as they should.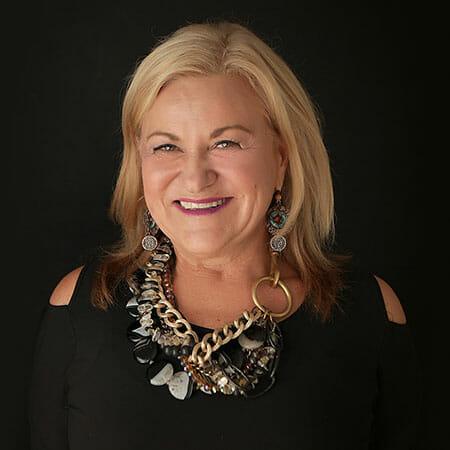 Explain why you felt these girls needed relief.
The road is especially tough for little girls and young women in Africa. Often small children are left as primary care-givers of younger children, because of the death of their parents from disease and poverty. When I first visited Malawi, it seemed like the children, particularly young girls, did all the work. They took care of the babies, cooked food for hours, harvested the field when it was time to eat, they just did everything. And then they were sent to the back of the line to wait for their meal, and if the food ran out, there was nothing to be done. It seemed wrong to me and I wanted to do something to honor them. These little dresses plant the seed that they are worthy.
Describe your role with Little Dresses for Africa
As the founder of Little Dresses, I am the visionary in planning how to get dresses to communities in need. I also recruit volunteers, and work with various organizations to distribute the dresses to children in need. I also lead two teams each year over to Africa. We bring dresses with us, but I also work to introduce our volunteers to the Africa I know, so that they'll fall in love with the people too, and want to help. Lastly, I speak to organizations and groups to raise awareness and get people involved.
Explain your reach in numbers.
We have volunteers across 10 countries, including the United States, sewing and packing up dresses and sending them to 87 countries across the world including within Africa. We focus on 3 bigger components to help improve lives: clean water, education and community. The dresses are our little ambassadors that help us get in to the communities and allow us to form relationships with people in these villages. Since 2008, our volunteers and networks have crafted over 8 million dresses.
Little Dresses also offers a program called Buckets of Hope. Explain.
One of the ways we help people once we meet them through the dresses is through "Buckets of Hope". We identify widows in need, the sick, disabled or child-headed families, and we give them buckets full of supplies including oil, sugar, salt, rice, tea, soap, mosquito nets and Bibles. These essentials help to sustain individuals that are in need.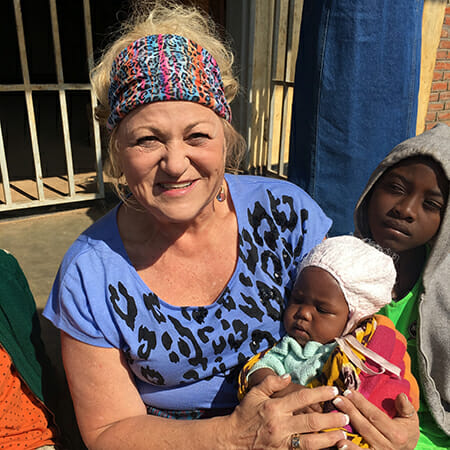 Share how your volunteerism makes an impact on the lives of others.
The Dignity Program offers simple washable menstrual pads for girls who have reached puberty. On our visits to the villages, we discovered that girls weren't able to attend school because they had no way of managing their periods. I can't list the women that have told me that their daughters were able to stay in school because of what we've provided. Providing this essential is changing lives for young girls in Africa.
What's one way you hope your service inspires others?
Because assembling these dresses is such a simple thing, there are no excuses. If you don't sew, you can fold dresses. Or pack boxes, or help us with shipping, or load the shipping container we send the dresses over in. We are a community that is joining together to help people that we'll mostly never know, and to me, that's what makes our mission so good. Little Dresses brings people together on this side of the ocean as well as on the other side of the ocean.
What have you learned through your experiences as a volunteer?
You do not have to know the answers when you start. You can learn on the way. Originally, I didn't know how to ship a container, I didn't know how to build a school, or put a well in, but those things can be figured out along the way as you go.
How can readers help?
Please check our website for more information about our organization and how you can help.
Do you want to make a difference in your community like Rachel O'Neill? Find local volunteer opportunities.
Share this post