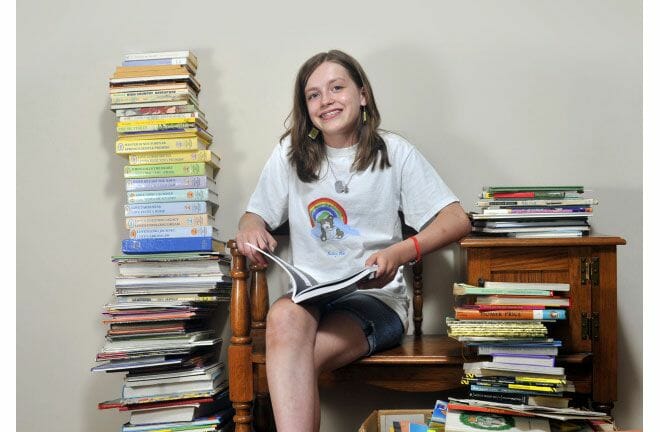 Reading is fundamental! While that may be true, there are far too many children who have zero interest in reading solely because they lack the necessary resources.
At just 11 years old, and hoping to make an impact in her community, Meagan Warren started the Books for Bedtime initiative. Realizing that there are many families who face unfortunate circumstances leading to underdeveloped youth, Meagan felt that a book drive is the perfect remedy to bolster education.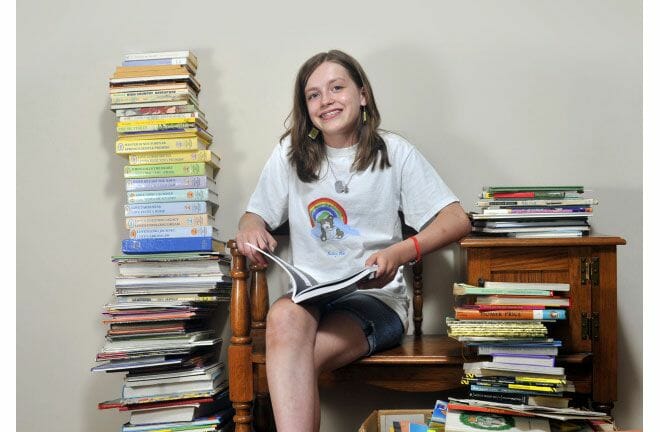 Meagan provides a variety of books for children of all ages.
Books for Bedtime, a non profit company, has helped countless children all across Ohio. Since 2014, Meagan and the Books for Bedtime program has helped collect over 18,000 books for children in 13 low-income schools, two homeless shelters, two child care centers, as well as an organization serving new immigrants.
"I am proud to say that Meagan is my daughter," said Meagan's mother, Shannon Warren. "I am a teacher at a low­ income school, and I am very impressed that Meagan has noticed the world around her, and how she can personally make it a better place.
Just embarking on her teenage years, to be so young Meagan is truly an inspiration. Her devotion is evident not just in her hometown of Bexley, Ohio, but the entire state. Meagan uses the Books for Bedtime platform to share her love for reading with all. From knocking on doors to approaching local businesses, Meagan is consistently campaigning for her book initiatives.
Meagan routinely visits schools to give books as well as speak to her fellow peers. She has given speeches to organizations such as the Ohio Reading Corps and the Bexley Girl Scouts.
By helping educate a generation of children, Meagan is literally shaping the future. She may be young, but her actions have made her a role model for all to follow.
Share this post