Mobilizing Meals for Frontline Workers, Georgia Volunteer Comes to the Rescue during COVID-19 Pandemic
Meet Daily Point of Light Award honoree Brooke Peak. Read her story and nominate an outstanding volunteer or family as a Daily Point of Light.
The coronavirus pandemic was touching "everyone," says Brooke Peak, but sheltered at home trying to keep her family healthy, the 41-year-old Columbus, Georgia mom says she felt helpless. Wanting to show love and support to healthcare heroes and others on the front lines, Brooke decided that the best way to meaningfully help was to do what is often done in difficult times – send food.
Brooke started mobilizing meals by launching BWP Cares, a project funded with seed money from Brooke's employer, Butler Wooten & Peak LLP (BWP), getting food delivered across the state in Atlanta, Columbus, Savannah, Macon and LaGrange. Pointing out that it wasn't just hospital workers showing up every day risking their lives to protect the health of others, but also essential workers like pharmacists, department of health workers, EMTs and firefighters, Brooke has helped to deliver more than 22,000 meals across the state, helping to support locally-owned, struggling restaurants in the process, with nearly $100,000 donated to support frontline heroes.
What inspires you to volunteer?
Volunteering is so fulfilling, and makes my heart happy. We have four young children and they get involved with it as well. It's nice to be able to give to others, and help in any way we can. I know my children have enjoyed this as much as I have and hope it will have a lasting impact on their lives.
Describe your volunteerism with BWP Cares.
As founder of BWP Cares, I solicit donations and promote our service, primarily online. At the peak of the pandemic, I was spending hours on the phone each day coordinating deliveries for meals to be sent to healthcare workers and others across the state. We have a handful of volunteers, and we also got youth involved. All four of my children jumped in to help with deliveries, and as more and more learned about BWP Cares, we signed high school volunteers up as it was a perfect opportunity for teenagers to deliver meals and contribute.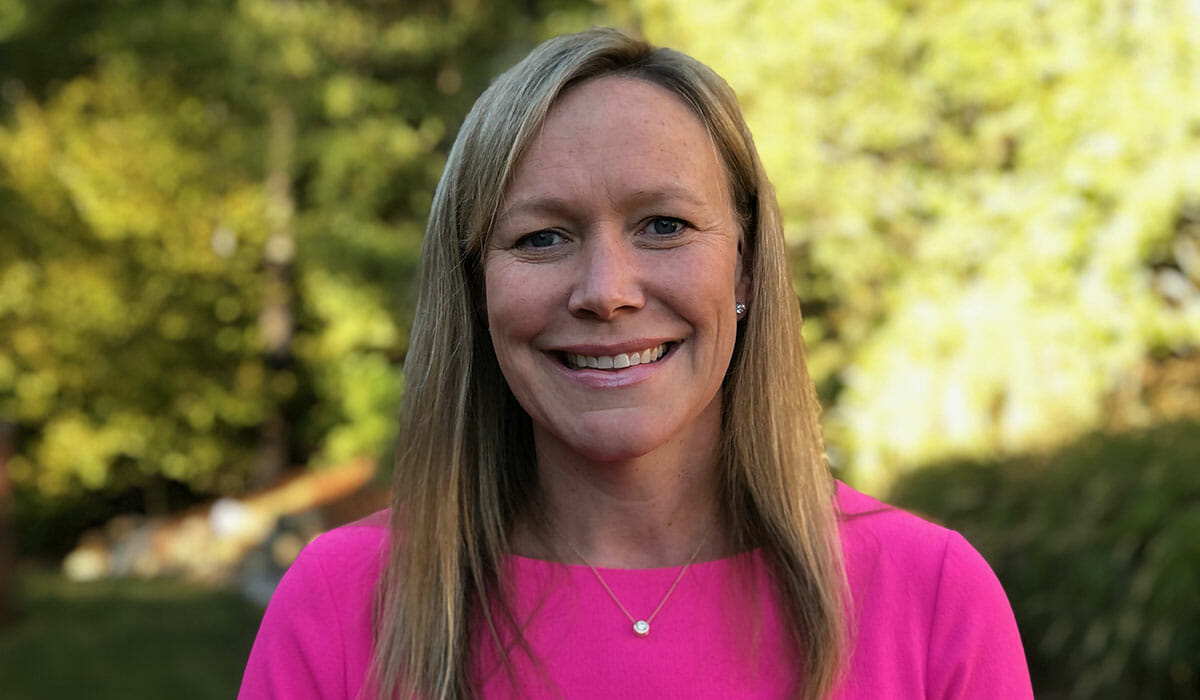 Share a personal story about your volunteerism.
The meals have been the perfect avenue to let our heroes on the front lines know they are not forgotten, we love them, support them, and appreciate them. I will never forget some of the kind words people have shared with me over this past year. One conversation will always stick out in my mind from a nurse on one of the COVID floors. She said, 'We all have family members at home. I have elderly parents I have to care for, and every time I see them, I worry about exposing them to COVID. I have kids at home who we are trying our best to homeschool because schools are closed; I, like so many others, are all juggling so much, the last thing we have time to do is think about making lunch or dinner to take to work with me as I am hurrying out the door. If it hadn't been for the meal you all sent us today, I wouldn't have eaten. Thank you, thank you, thank you!'
What's been the most rewarding part of your service?
When I first had the idea, I knew it was going to be big and grow quickly, but I am not sure if I knew exactly what a huge impact it would end up having on so many involved.
What have you learned through your experiences as a volunteer?
In a tiny way, when someone is so stressed, worried about their own health and still going in to do their job, you can bring a ray of sunshine to their day. My small act could have such a profound impact on them.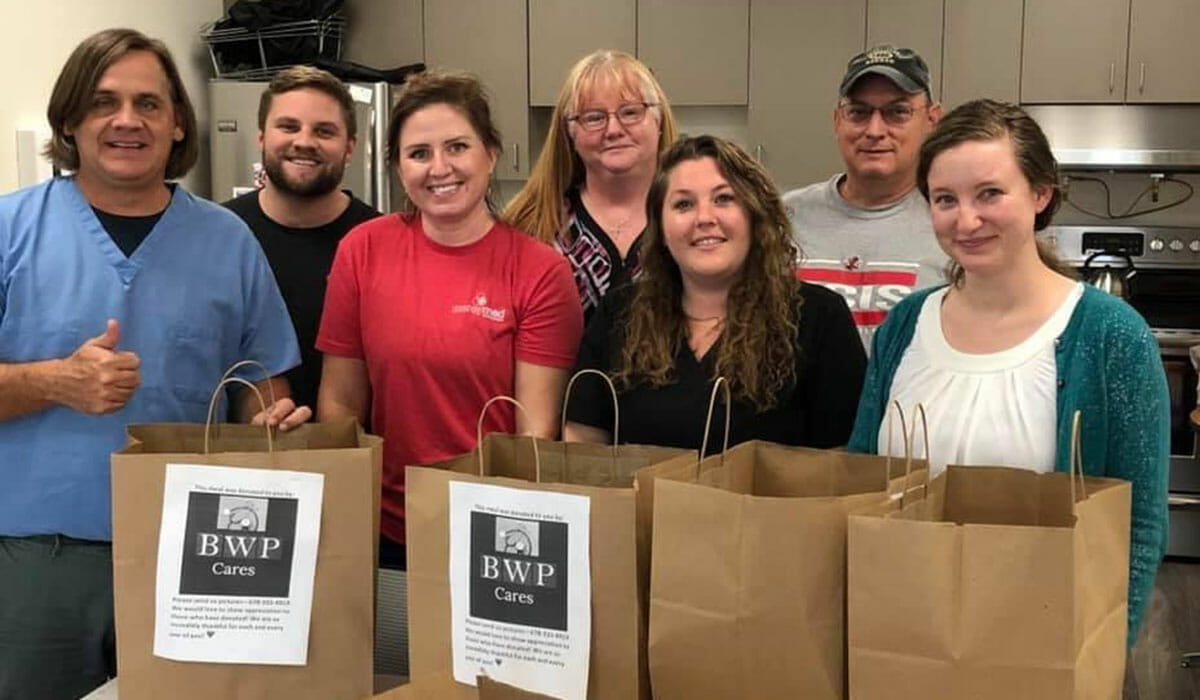 What's in the future for your volunteerism?
I would like to continue to show healthcare workers and other heroes within the community our support. In addition to delivering meals, we organized a successful blood drive for the American Red Cross and collected over 200 pints of blood. I'd like for our service to expand as other needs arise.
In one word, what does volunteering mean to you?
Fulfillment.
How can readers help?
We are dependent on donations, please visit our Facebook page for more information.
Do you want to make a difference in your community like Brooke Peak? Find local volunteer opportunities.
Share this post