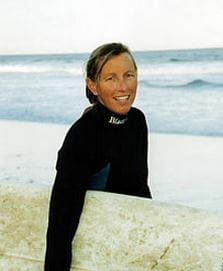 Meet Nanci Boutet, a Daily Point of Light Award winner. Read her story and nominate someone you know as a Daily Point of Light.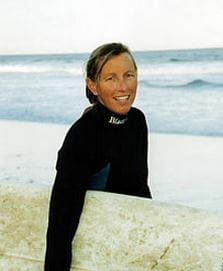 Nanci Boutet has such a passion for surfing, she named her Kennebunk, Maine, surf shop Aquaholics. And she's sharing her love for the sport with special needs children who feel great joy in the water.
In 2005, a local special needs advocate named Maureen Dow brought three children with Asperger's syndrome to Boutet for surf lessons. After seeing how much the kids enjoyed the being in the water, Boutet created Special Surfers Nights that summer. "We don't limit who can participate – kids with autism, Down syndrome, anybody can come," Boutet says.
The events are held every third Tuesday of June, July and August. After the children get into their wetsuits and on their surfboards (which Boutet provides), the parents get to sit back, watch the festivities and socialize. Each child is assigned two dedicated volunteers, one to teach surfing techniques and one to spot. The children learn about timing and balance. Most importantly, they are encouraged to have fun.
While the first year's event had three kids, each of the three nights in 2012 attracted 90 kids (the registration limit) and roughly 300 volunteers – 270 children and nearly 1,000 volunteers total.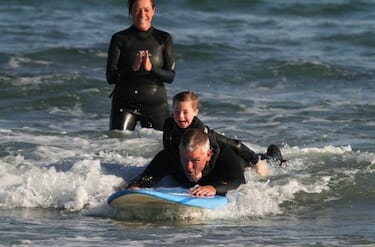 Boutet sees expanding the program to other parts of the country. In the meantime, she is looking to raise funds to provide more equipment and extend the event to the summer weekends.
People who want to become a part of Special Surfer Nights can sign up as volunteers on www.aquaholicsurf.com about a month in advance. People who want to find out about other ways to get involved or to donate can check out the Special Surfers Aquaholics Facebook page.
Boutet says no disability should prevent a child from indulging in the opportunity to surf. Over the years she has seen the joy kids clearly feel – the laughing, the smiling – as soon as they get in the water. "I really look forward to the event all year," she says.
Share this post