Native Floridian Uses Her Skills and Experience to Help Others Affected by Natural Disasters
Meet Daily Point of Light Award honoree Summer Faerman. Read her story and nominate an outstanding volunteer or family as a Daily Point of Light.  
As an Executive Board member of Kindness Matters 365 and a role model for the community, Summer Faerman of Boca Raton, Florida, is always ready to answer the call for help. She inspires people to be the best they can be, get off the sideline and join the team to make a difference. 
Disaster relief has become a skill set for Summer. A native Floridian, Summer has vast experience from many years of surviving hurricanes and tropical storms. "The reason why hurricane and disaster relief is such a passion for me is that I've gone through this personally. I know it, I've felt it, I've lived it, I've touched it," Summer says. "I know what to do. We responded to Hurricane Ian, which hit the west coast of Florida, and they haven't had a hurricane hit directly in over 30 years. So to not have any clue how to respond, many people just froze or gave up. My passion is to share my experience and remove my emotion from it, so I can be able to respond calmly in times of panic for others." 
Summer's ability to engage, empower and mobilize makes all the difference in her community and beyond. This storm season started with a Fiona Response in Puerto Rico almost five years after the last storm that Summer sprang into action and responded to, coordinating collections and delivery of desperately needed food, water, hygiene items, generators and SAT phones to the region.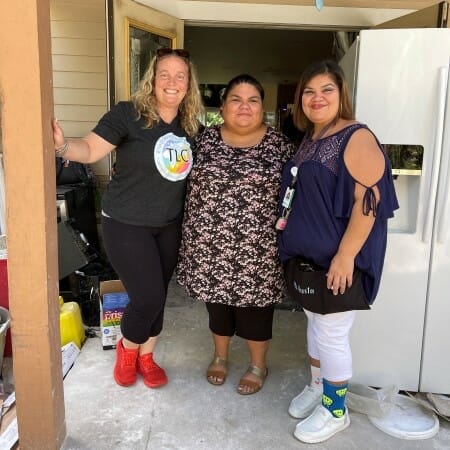 Summer received communications at 3 am that Fiona hit Puerto Rico and immediately got to work. She was notified about tornadoes around 11 pm and mobilized to ensure all seniors were safe. She raised funds, leveraged purchases and immediately sent aid to all who needed it. 
Next, Hurricane Ian moved in quickly, causing terror locally and beyond. This time around, Summer needed to work with emergency management to ensure all of the seniors affected by tornadoes were accounted for and safe. She then worked to re-home the displaced seniors with nowhere to go to West Palm Beach. They are all settled in new apartments provided by the Fountain View Retirement Center. Emergency Management, as well as Jewish Family Services, were brought in to link all seniors with social services that are available to them.  
Summer ensures that all re-settled seniors have proper food, clothing, hygiene items and anything to make their life a little more comfortable during this uncomfortable situation. Sometimes, she helps put temporary structures on people's properties to keep them safe and sheltered after they've lost their homes.  
"One woman in particular, Sharon, lost her husband of 60 years one week prior to the hurricane. She had just celebrated her 80th birthday, then the hurricane hit," Summer shares. "She lost her home. She stayed in it, covered in dirt and mud, refusing to leave the property she loved. She had no electricity, no indoor plumbing, nothing. I said, alright, you're giving me something tough to deal with here. What if I put something on your property to make it safe for you? She said yes." 
Summer is currently working with multiple sites on the west coast of Florida to provide food, water, hygiene items, blankets, debris clean-up materials and volunteer teams to assist with clearing efforts. She has already worked to collect and provide 50,000 boxed meals, 10 pallets of water, 1,100 kosher meals and generators to those impacted detrimentally by Ian, and has an Amazon wish list set up so that anyone, anywhere, can contribute.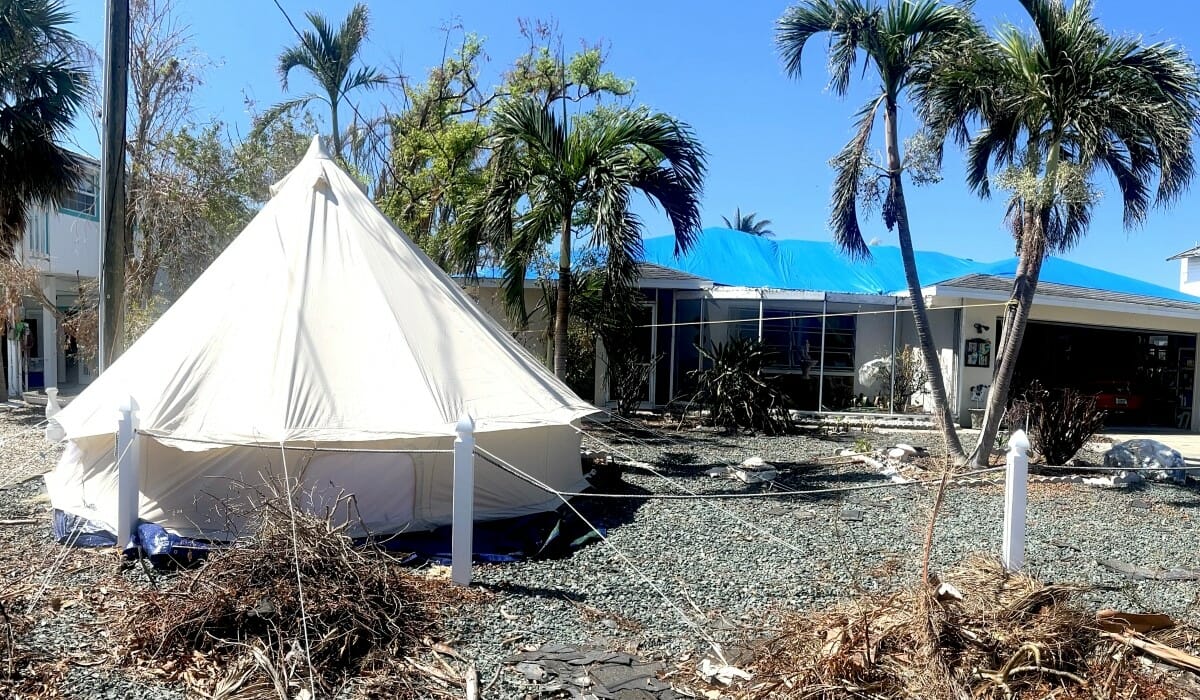 "It's similar to a sports team. Anyone can join our team and everyone is a starter. Nobody is on the bench," says Summer. "Everyone can make a difference, no matter their age or stage in life. Everyone has a talent they can share. An 89-year-old woman might sit and rock babies. She is providing something. Every single person has an ability, a special superpower, and can give of themselves. If there's a flood, a hurricane, a fire, everyone can stake their claim to help." 
Summer encourages volunteers not to be overwhelmed by the amount of need following natural disasters. She truly believes that everything is approachable and encourages anyone, anywhere, to reach out and find a way they can help, whether through donating their time or their financial resources to assist.  
Summer's unwavering support and commitment to helping those in need are inspiring. Her generosity of spirit is a testament to the good in this world. She is always there to lend a helping hand and is never afraid to roll up her sleeves and get her hands dirty in the name of kindness. 
Readers can help on an ongoing basis by checking the Kindness Matters 365 website and keeping abreast of volunteer and donation opportunities. 
Do you want to make a difference in your community like Summer? Find local volunteer opportunities.  
Share this post