New York City Teen Raises Money to Fund Pediatric Cancer Research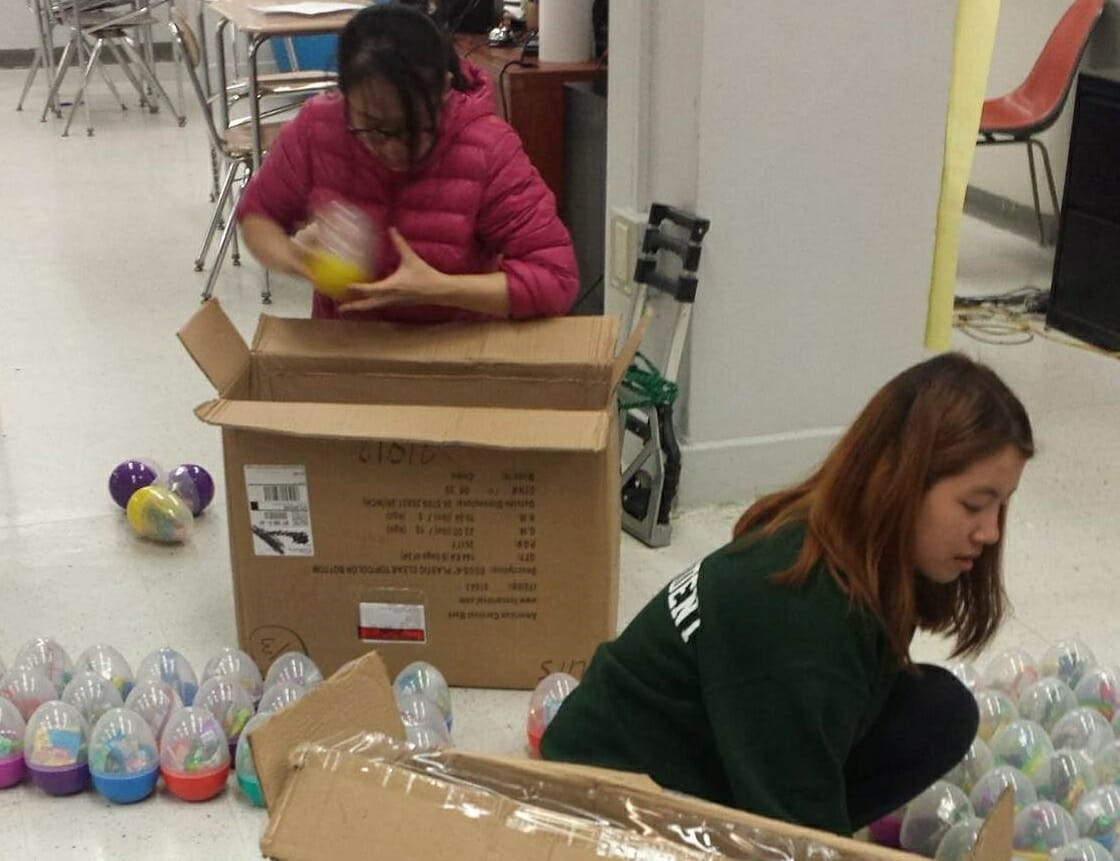 When you live in a big city, it can be hard to feel like you're powerful enough to make an impact. Shannon Li knows that you can if you focus your efforts and tackle a single problem.
For her, the battle is fighting childhood cancer one cookie at a time.
Two years ago, Li, now a high school junior in New York City, launched a school club to benefit Cookies For Kids' Cancer, a 501(c)(3) nonprofit organization dedicated to raising funds to support research into innovative pediatric cancer treatments. Today, nearly 60 students volunteer with her.
"I've always been interested in volunteering and wanted to influence the younger generation," she said. "Creating this club gave me the opportunity to gain leadership and really set an example — to show younger people the importance of making the sacrifice of giving time to help the community and make a difference."
Although Cookies for Kids' Cancer supports all types of fundraising efforts, Shannon and her schoolmates run bake sales, on-and-off campus, twice annually to collect donations for New York University Langone Hospital. They also recently completed a fundraiser where they put custom messages on candies.
But, students are interested in doing more than selling baked goods, she said. Many have expressed an interest in being more interactive with pediatric cancer patients. Not only would visits brighten a child's day, but it could also give club members first-hand exposure to working in a hospital. Additionally, volunteers have conducted toy drives and made Christmas cards for children and their families.
On top of these events, Shannon makes her efforts year-round by hosting cancer walks and candy Easter egg sales in the spring.
To date, her club has made a tangible impact, donating $300 in toys to hospitalized children and raising $900 per bake sale to fund research efforts, she said.
After graduation, Shannon said, she'll hand club leadership off to another volunteer. And, she hopes her efforts show others that your age and location don't dictate whether you positively influence others.
"Volunteering as a young person is important because it helps other people take us more seriously," she said. "We play, and we fool around. But, we also care deeply about issues in a major way. We do like to give back to the community."
Do you want to make a difference in your community like Shannon? Visit All For Good to find volunteer opportunities in your area.
Share this post