New York Teen Starts Leadership Program to Help Provide Low-Income Families with Baby Supplies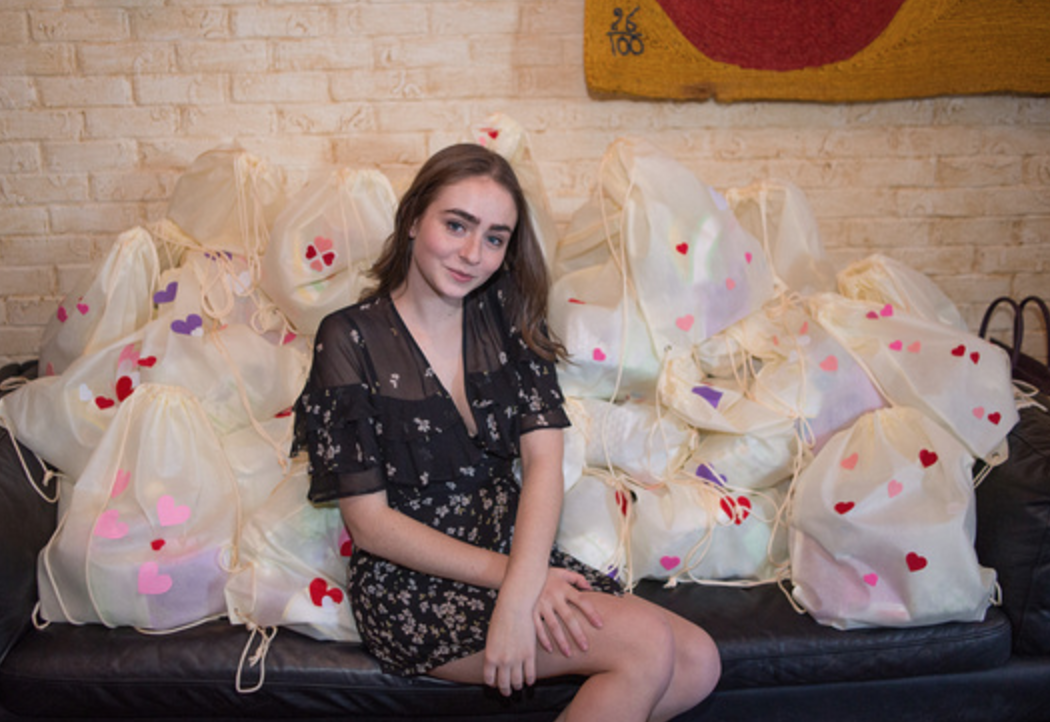 Birthdays are the one day of the year when you and your loved ones celebrate you by showering you with gifts, cake and love. But when 16-year-old Emi Silverstein holds her birthday parties, she makes it not about herself, but about others, by having her guests donate their time and volunteer.
For her 15th birthday, she and her friends stuffed and decorated 60 diaper bags to donate to the Good + Foundation, a nonprofit organization that provides children's gear and supplies to homeless and low-income families in New York City.
"I always like to add a little aspect to my birthday parties where I give back because I feel like at a time when you get a lot of gifts, you should be giving gifts to other people too," said Emi, who invited her entire grade to the party.
"It was super fun and all the girls got involved and they knew where their volunteer work was going to support. I think time is much more valuable than money in those cases. You can give a foundation money, but you don't necessarily get to see that impact. But you get to see the impact that you make when you give time."
Emi was first introduced to the Good+ Foundation when she was 13, and she has continuously worked with them by volunteering at the warehouse, doing a summer internship where she worked on their website and blog, and most recently, launching a teen leadership training program.
"I started the Good+ Foundation teen leadership council, which is basically a group of 14 teenagers, 8 of which, every Monday, come and we bundle and sort clothes," Emi said. "We do a lot of group work with them and really teach the girls who do the work not only leadership, but about how poverty affects young families in the city."
Since launching the program, Emi has recruited nine girls from high schools around New York. The teens are taught leadership skills by acting as school liaisons, tasked with promoting the Good+ Foundation mission and recruiting more volunteers to join the program.
Having been born and raised in New York, Emi has seen how prominent homelessness and poverty is in the city and has always felt a strong connection to these issues.
"You never want to have a family that has to choose between paying for a crib or buying gas, or transportation to get to their job or buying food that week or paying rent," said Emi. "The generation that we're helping is our generation… In order to provide them with the right start to life is really important and if you don't give them a fair chance from the beginning, nothing's going to work."
Check out All For Good to find opportunities to volunteer in your area.
Share this post