Nonprofit Founder Equips College-Aged Adults and Community Members Through the Power of Volunteerism
Meet Daily Point of Light Award honoree Max Gerall. Read his story and nominate an outstanding volunteer or family as a Daily Point of Light.  
Max Gerall of College Station, Texas, was in college when he started his nonprofit, The REACH Project, with the vision to empower university students to connect with community members – for the benefit of both. Among an array of initiatives, the organization helps provide ESL and GED classes, financial literacy and other technical skills and soft skills to community members and gets college students involved with volunteer work.  
This work all began when Max was battling an illness before he started his freshman year at Texas A&M, thinking he may never be able to make it college. When he finally did make it to campus, the first person to see, hear and appreciate him was a foodservice employee. It was then he had the realization that there was a whole group of people out there who keep the wheels turning. They do their jobs every day, without fail, and they deserve to be seen, heard and appreciated.   
Now, Max not only works for The REACH Project but also does extensive volunteer leadership work through Brazos Homeownership Coalition, a community coalition creating pathways to affordable homeownership. He also serves on Texas A&M's Community Engagement and Economic Development Committee. As a social entrepreneur, Max has even given a TED Talk on how to see and honor individuals in your community.   
Read more about what inspires Max and the various types of volunteer work he's involved with. 
Describe your volunteer role.
I do some mentoring, both for college kids and up-and-coming minority businesses. And so, a lot of that looks like support through life experiences, but also the more technical things, like how to host events, how to create business plans and marketing plans, that kind of stuff. That's one bucket of what I do – the mentoring.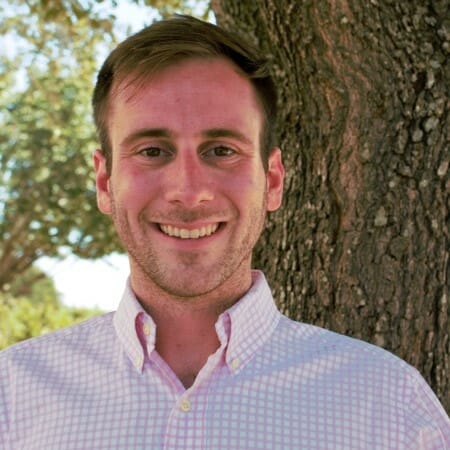 The other part is some community activism. I'm part of a housing coalition here in town, with the mission of creating affordable pathways for homeownership. Another gentleman and I came together and decided we needed a larger brushstroke of community representation in the conversation.  
So we created a housing coalition of 21 local organizations, plus various community members, to have monthly conversations about the environment, the need, the market, and also creative solutions to overcome the housing crisis we're experiencing here. So planning meetings, setting agendas, recruiting partners to join on, hosting community listening events and engaging with the community to ensure we're making decisions based on real need and not assumed need.  
Another area of service is with youth. So, finding ways to connect college students and underserved children. We do a lot with The Boys and Girls Club. I've been lucky enough to be an external events coordinator, so we do a lot with STEM fairs, Halloween events, meal distributions… anything we can to try to make those connections and help serve the broader community.  
Finally, one initiative that's really important is meal distribution. We created a hunger consortium in town, and pulled together the local church as well as several nonprofits. Not only do we provide weekly and monthly meal distribution, serving about 750 families a month, but we also have larger system-wide conversations about how we can be more efficient and effective in the community when it comes to food resources. So, bringing in the local cafeterias and getting food donated instead of thrown away. Sending home backpacks of food during the weekends for students whose families may struggle to afford food. So, we're coordinating the drive-throughs and also collecting food and dollars, as well as hosting events to raise awareness and help better serve the community. 
Share some rewarding stories from your volunteer work.
I think some of the most rewarding aspects are when we're able to connect university students with community members, providing hope for both. Seeing that tangible impact on both parties is incredibly empowering.  
One story that comes to mind is of a woman at Texas A&M – she was a foodservice employee for 18 years, and she always had a passion for clothing. She never thought she'd be able to do anything with it, but through access to an entrepreneurial platform and then becoming her mentor, I was able to work with her to build out a plus-sized brand selling in Texas and in surrounding states. She's now making enough money to support herself and her family through her side hustle. She was able to quit her minimum wage job, where she wasn't receiving benefits, and provide for her family more than they'd ever imagined.  
What do university-age students bring to the table that is beneficial?
I think their energy and their time in life positions them well to have big paradigm shifts. At Texas A&M, we have a majority of white kids. Many of them come from a background where they've never seen poverty and don't understand it or even know that it's real.  
And so, if we can catch these students at this time, hopefully when they become future leaders, they'll be more empathetic to those individuals. So it's not just the immediate impact, which is beautiful, like the changing of credit scores or helping people get their ESL or GED, but it's also the long-term systemic change we help create through impacting these young people. That's the motivating factor: how can we have an impact today, but an even bigger impact tomorrow? There's no better way to do this than by involving our future leaders – the 18-23-year-old college kids.  
Tell us about future partnerships, programs or events that you are excited about. 
With the start of the school year, we're able to launch our youth STEM activities. So, our partnership with various engineering departments and their students allows us to do math mentoring, STEM fairs, a veterinary education platform… with the college kids coming back to campus, we get to have a much bigger impact and get them involved, and that's really exciting. 
Why is it important for people to get involved with the causes they care about?
Every action has a ripple effect, even if it's a small action. I think if you get back to helping people feel heard, seen and appreciated, you don't realize what kind of impact that can have. You have to be present, you have to be there. Don't underestimate what a tiny action can do and the effect it can have on someone's life. It can create ripple effects you may never see, know or understand. 
What's your best advice for people who want to start volunteering?
Just do it. Follow your heart. What are you passionate about? Start small. If it's a good fit, you'll naturally create more time to meet that need. Dive in, listen to your heart and don't hold back! 
Do you want to make a difference in your community like Max? Find local volunteer opportunities.  
Share this post