On a Mission to Connect One Million People and Combat Social Isolation Around the Globe
Meet Daily Point of Light Award honoree David Good. Read his story and nominate an outstanding volunteer or family as a Daily Point of Light.
The experience of isolation during the 2020 pandemic lockdowns was enough to affect anyone's mental health. But for some, remote work, solo living and the effects of a dreary winter exacerbated the feelings of loneliness and desolation.
David Good of Byron Center, Michigan, harnessed the isolation he experienced throughout his life and turned his frustration and depression into a force for good. David is the founder of International Friend Connection, an organization committed to combating social isolation and loneliness by giving people a platform to connect, "face to face."
"I have Asperger's Syndrome, and my brain often catches things that other people miss," David shared. "When I saw the social isolation that was happening, I thought, 'Someone needs to do something about that.' People on the spectrum can also make big contributions to society."
David is no stranger to organizing events. In fact, he's been hosting local and international events since 2014. But it wasn't until the pandemic lockdowns in November of 2020 that International Friend Connection really started to grow.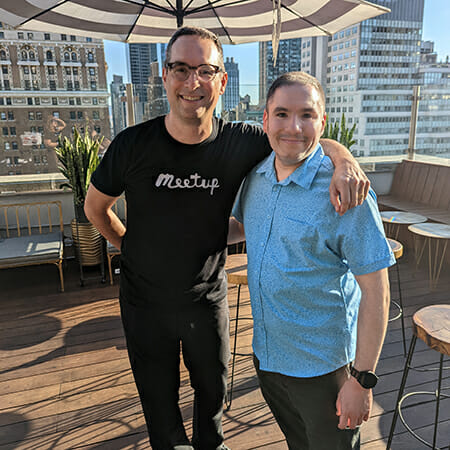 This all-volunteer organization hosts more than 32,000 members from all over the world, spanning 36 different groups. David has also built a team of 30 volunteers in cities worldwide to help accomplish his goal of reaching and connecting one million people by 2030.
"I was a software developer. I was in a car accident and was really sick with chronic migraines and treatment-resistant depression," David recalled. "I had my whole career taken away. I kind of lost my purpose. I was a really lonely person – I was so bullied that I really didn't like people at all. Then, I found a website called Meetup, where you could go on and people would have little community groups. I started realizing that there were some awesome people out there."
After reading a quote about giving what you want to receive, David knew that the best way to make friends was to help others make friends. In 2014, he started "West Michigan Geeks," his first Meetup group.
Years later, the COVID-19 pandemic rolled around. David shared, "I knew with my depression, I was going to do really bad if I didn't see people face-to-face that winter. So I figured, since people were using Zoom for meetings, why not use it for Meetups. Let's help each other get through lockdown. I'd get 12 to 20 [attendees], at first. They were locked in in these big cities, like New York, for weeks. They didn't see people for weeks. They said the meetings helped them get through."
David hosted meetings every single night via Zoom. He started opening more groups tailored to more cities on the Meetup platform. Soon, he saw a hundred or more people come in and out of the meetings – from everywhere from Australia to Japan – over the course of a couple of hours. Then, his daily meetings turned into multiple meetings a day.
"Four couples from the groups have gotten married – before and during COVID," David said. "I was in one wedding. He and his wife are my good friends to this day. They just had their first baby in December. Three other couples got married, and they're doing great."
David ended up scaling back in 2021 as things started opening back up. He had been taking care of his mother, who passed away last year. While she had been a companion, her absence put David at risk of social isolation again.
"But because of all the local friends I'd made through my groups, I didn't have to spend any time alone for the first six weeks after she passed," he recalled. "At night, friends came over after work. If she had passed 10 years ago, I would have been all alone. I don't know how I would have gotten through. That's when I realized how important this work is and how everyone deserves to have friends."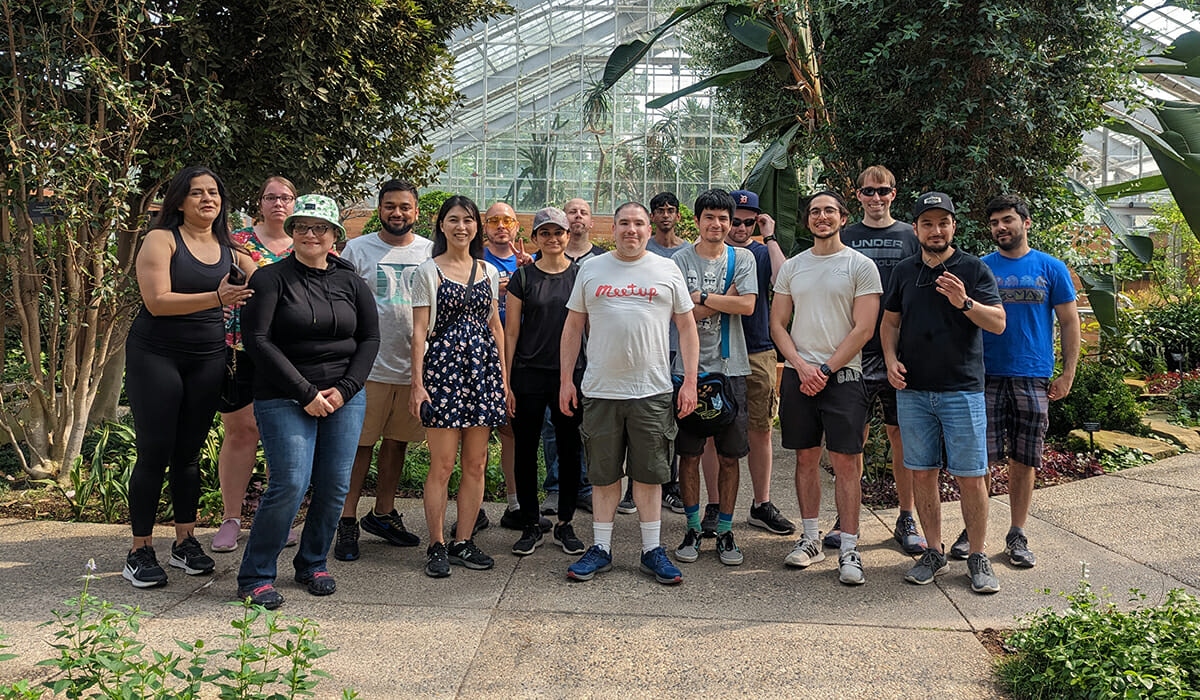 David wants everyone to have the experience of friends coming over to sit on the couch during periods of extreme grief. He knows the virtual Meetups are impactful, especially as they connect folks from across the globe, but it's the in-person relationships that can help get someone through the darkest periods, both mentally and emotionally.
"Having friends in real life is tougher, but it's more rewarding. And those are the people who are going to carry you when you fall. And in turn, you get to carry them when they fall. That's your honor," David said.
Now, David is refocusing some of the groups and giving talks about how he overcame his social anxiety. He shares tools that he has picked up over years of therapy and coaching that allowed him to be in social settings such as those Meetup groups. He considers it his life's mission to help connect people around the world and to help people who are shy to beat their social anxiety so that they don't have to live a lonely life.
"One of the keys to happiness is having meaning and purpose in life," David encouraged. "Look at every sacred text out there. The Bible. The Bhagavad Gita. The Quran. They all teach that everyone needs to do something altruistic in life. It's essential to happiness. There's nothing wrong with making a lot of money. In fact, it's a good thing – the more you have, the more you can help. But you have to have something altruistic, something with meaning. Everyone goes through hard times. My life's purpose is what keeps me alive."
Do you want to make a difference in your community like David? Find local volunteer opportunities.
Share this post