Once Homeless Himself, Business Owner Pays it Forward By Feeding New York's Unhoused Population
Meet Daily Point of Light Award honoree Hakki Akdeniz. Read his story and nominate an outstanding volunteer or family as a Point of Light. 
Hakki Akdeniz's ultimate goal is to remove the divide between the homeless and the housed. 
The owner of Champion Pizza, a successful pizzeria with several New York locations, knows firsthand how easy it is to become homeless. When he arrived to New York in 2001 without shelter or support, Hakki ultimately stayed at a homeless shelter for 96 days. He swore that if he found success one day, he would pay it forward by taking care of others — and that's a promise he has kept for over a decade. 
"When you see 100 homeless people on the street, that to me is 100 different stories on the street," Hakki said. "Everyone has their own story. I was one of them, I know. No one chooses to be homeless." 
After first immigrating from his home in Turkey to Canada, Hakki was drawn to New York by a friend's offer to stay with him until he found a job. The situation fell through, and Hakki found himself on the streets of a foreign city with only $240 in his pocket and without knowing a word of English.
He ultimately ended up at The Bowery Mission, a nonprofit that provides food, shelter, and other services to those in need. With their support, Hakki was able to find a job and ultimately build a successful life, opening his first pizza shop in 2010.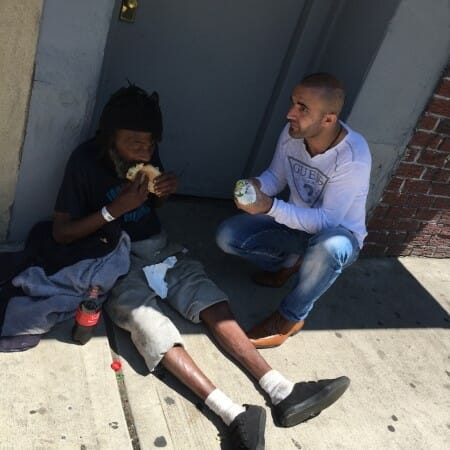 Once his business became successful enough to open a second location in 2011, Hakki began dedicating himself to those in need. He not only regularly volunteers to work in The Bowery Mission's kitchen and donates pizza to them, he also donates to nonprofits such as City Relief and Breaking Ground.
Every Wednesday night and Sunday afternoon, he and his Champion Pizza workers set up shop around the city to hand out pizza, as well as other needed supplies like blankets and medicine, to anyone who stops by. During the summer, they may see up to 600 people in a day. They also make sure to hand out pizza for New Year's Eve, Christmas Eve, Thanksgiving and the Fourth of July, which Hakki ensures are extra special by surprising attendees with gifts. And of course, he doesn't turn those in need away from his pizza shop, offering a slice and a drink to anyone who is hungry regardless if they can pay. 
"I thought my purpose was to make money and be rich," Hakki said. "I found out my purpose was not about money. It makes me so happy when I go to the street and help spread assistance. It makes me feel so blessed." 
Aside from giving out pizza, Hakki gives the homeless community support. He talks to them, listens to their story, and in some cases, employs them at his pizzeria — including Eddie, a veteran, and Alex, a former TV producer who fell on hard times following the death of his daughter. 
"Everyone on the street, they're someone's children," Hakki said. "They have family. They are just lost. They didn't choose to be homeless. They're unlucky. I was lucky to find a job. If I didn't find a job, I could maybe still be in a homeless shelter today."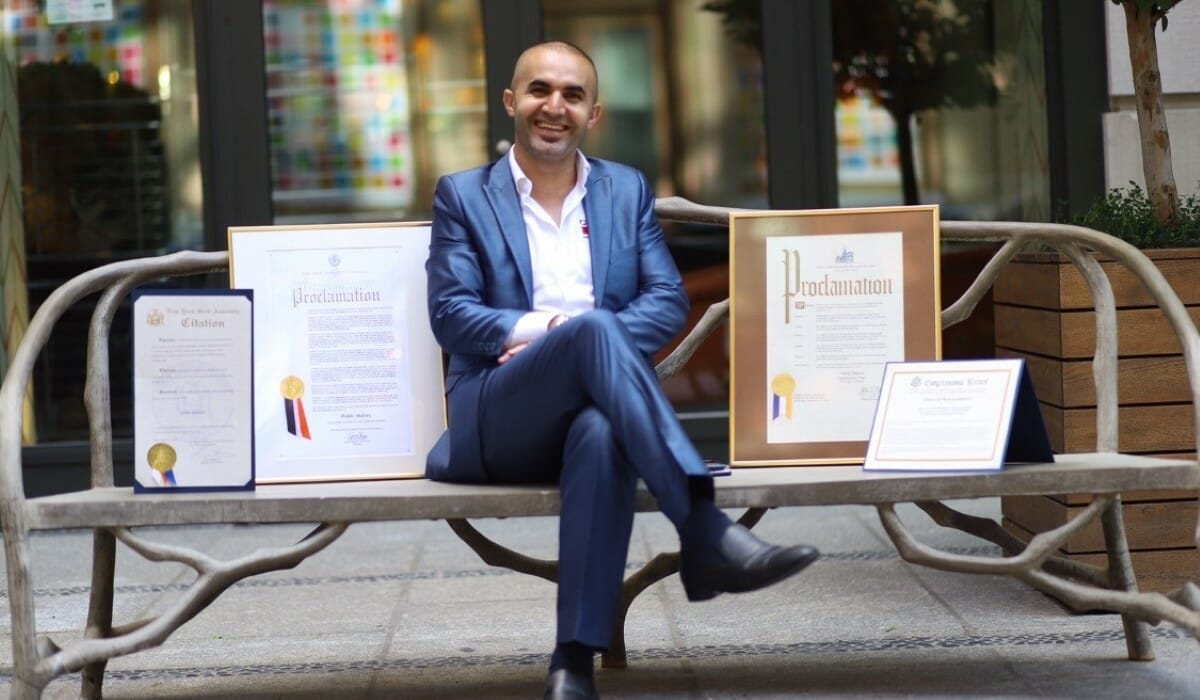 Susan Guzman, The Bowery Mission's food service manager, said Hakki always comes in with a smile and willingness to help. She remembers that when the COVID-19 pandemic first hit and the nonprofit struggled to keep up with the new influx of people in need of their services, Hakki and his team set up outside and handed out pizza to every single person on line, which Susan estimated to be over 500 people. 
But the biggest effect he has on The Bowery Mission community, she said, is the hope he gives them as someone who once lived there himself. 
"I really feel that they're happy he gives back, and that he gives hope the you can go from the streets and having nothing to being very, very successful," Susan said. 
Above all, Hakki's goal is to inspire others to be kind to the homeless population, and to talk with them and listen to their stories. 
"If you be kind, you guys may know another success story like me talking to you now," Hakki said. "If we all be kind to each other, no one will be left homeless on the street." 
Do you want to make a difference in your community like Hakki? Find local volunteer opportunities. 
Share this post