Over 1,600 Volunteer Hours to Help Spread Community Access to Books
Meet Daily Point of Light Award honoree Vicki Denk. Read her story and nominate an outstanding volunteer or family as a Daily Point of Light.  
Vicki Denk began her volunteer work for the Friends of Johnson County Library Board of Directors in 2018. She jumped in with both feet and took on the officer duties of board treasurer right from the start. The responsibility of continuously balancing the double bottom line between mission and money is never simple. But Vicki's leadership has been a critical component in professionalizing the organization over her tenure. 
In her roles, Vicki oversees the Friends' finances, helps with review and enforcement of financial policies and procedures, works with the director of operations to create the annual budget and advises the board on financial strategy. To date, she has served more than 1,600 hours. Read on to see what inspires Vicki and why she's passionate about this cause.  
Describe your volunteer role.
It's evolved over time. I started off being more of a working board member than I have been in the recent past. When I started five years ago, it was a very small staff. And we didn't have enough people to do everything that needed to be done. With my finance background, I was able to come in and help do budgeting, work on planning a reserve level and some of the things we just didn't have enough people on staff to handle.  
Now, I have so much experience after having been there for so long that I'm able to help direct the way the business is headed. I understand more from a high-level aspect what needs to be done as far as future planning and current planning. A lot of my role has just been helping the organization move forward and become what it is now, help develop the staff and a new business model.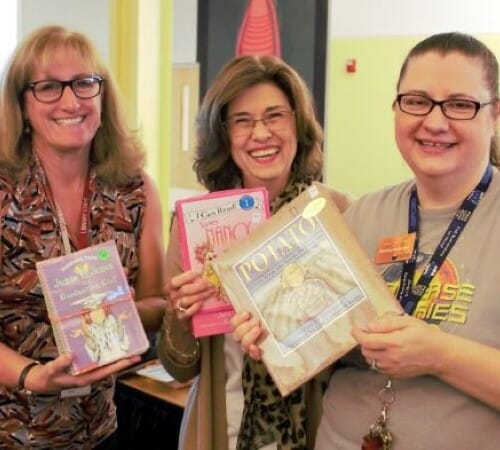 How did COVID-19 change the organization?
We've been in the process of changing our business model over the past year. COVID-19 changed things. Our customer patterns changed. We closed our bookstores. Things really have evolved over my tenure.  
I felt like COVID changed our business model, but not the way we operated as a board. We went right to Zoom, right to offline meetings. Our staff was absolutely fabulous. They handled everything beautifully. Granted, sales decreased, but what were once in-person sales became internet sales. And we probably would have headed that direction anyway. COVID pushed us a little faster into a business model that probably would have happened anyway. It changed our revenue streams, but the in-person sales at bookstores were becoming obsolete anyway. Traffic that would generate sales in the bookstores became online sales. It brought us along to a point we'd inevitably be heading anyway. 
Why are you passionate about this mission?
I absolutely love what we're doing, I love it. It's so important for the community. I've pushed to refocus the organization on more of the service aspect of what we do rather than just the fundraising. I feel that what we do is so important. We collect donations from the entire community. We sometimes have more donations than we know what to do with! People love that they have a place they can bring their books they've read and know that somebody else is going to actually literally go through those books, value them and pass them on at a very low price to other members of the community so that they too can enjoy reading them and get the knowledge that all of these books impart. I love that about us. 
And we are really good at it! We process a lot of donations. We also handle all of the library's "weeded" materials – materials that are no longer checked out as frequently on the bookshelves. Those books then become weeded, and those are oftentimes very valuable to people too. The library values what we do very highly. They're not necessarily able to do what we are doing as far as sorting and redistributing and pricing, so that they're not just thrown away or wasted, but that they're actually redistributed into the community. I'm very, very passionate about the service we provide. For me it's not so much about raising money as getting these books back out into the community.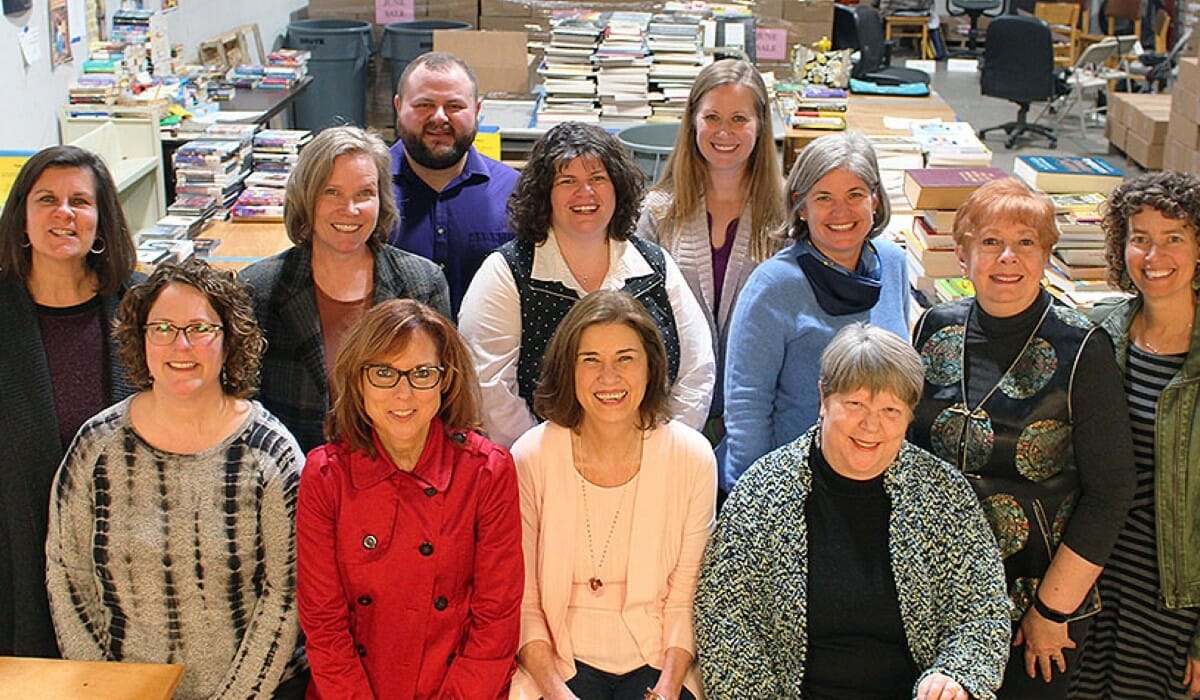 Any rewarding stories from your work?
One that's always the most rewarding is the Bookmark Contest, when the kids submit their drawings and win a prize for them. I absolutely love it. I love seeing the creativity that the kids come up with and the bookmarks they create. 
I also love the donations we make to local organizations, like the incarcerated services and the 6 by 6 Ready to Read project. Even though I don't see people literally pick up the books and read them, these causes and services are very close to my heart. 
What's your advice for people who want to start volunteering?
For me, I was just on the lookout for something. I really wanted to volunteer, and there are so many roles available. There are so many avenues to pursue. I think if you just get out there and start looking around, you'll find it. You'll find something that appeals to you, something that's of interest to you.  
Everything I've done, I've loved. I chose things that I knew either I had a skill set that would benefit them or something I thought I'd really enjoy. It was the combination of "I think I'd be really good at this" and "I think I'd really enjoy doing this." 
How can people help?
Go to the website. We could always use an increase in membership, as that is part of our revenue stream. And of course, you can purchase books via our internet platform. Locally, there are weekly book sales at our Pine Ridge location. You can see all of the information on our website. 
Do you want to make a difference in your community like Vicki? Find local volunteer opportunities.  
Share this post