Retiree Helps Homeless Community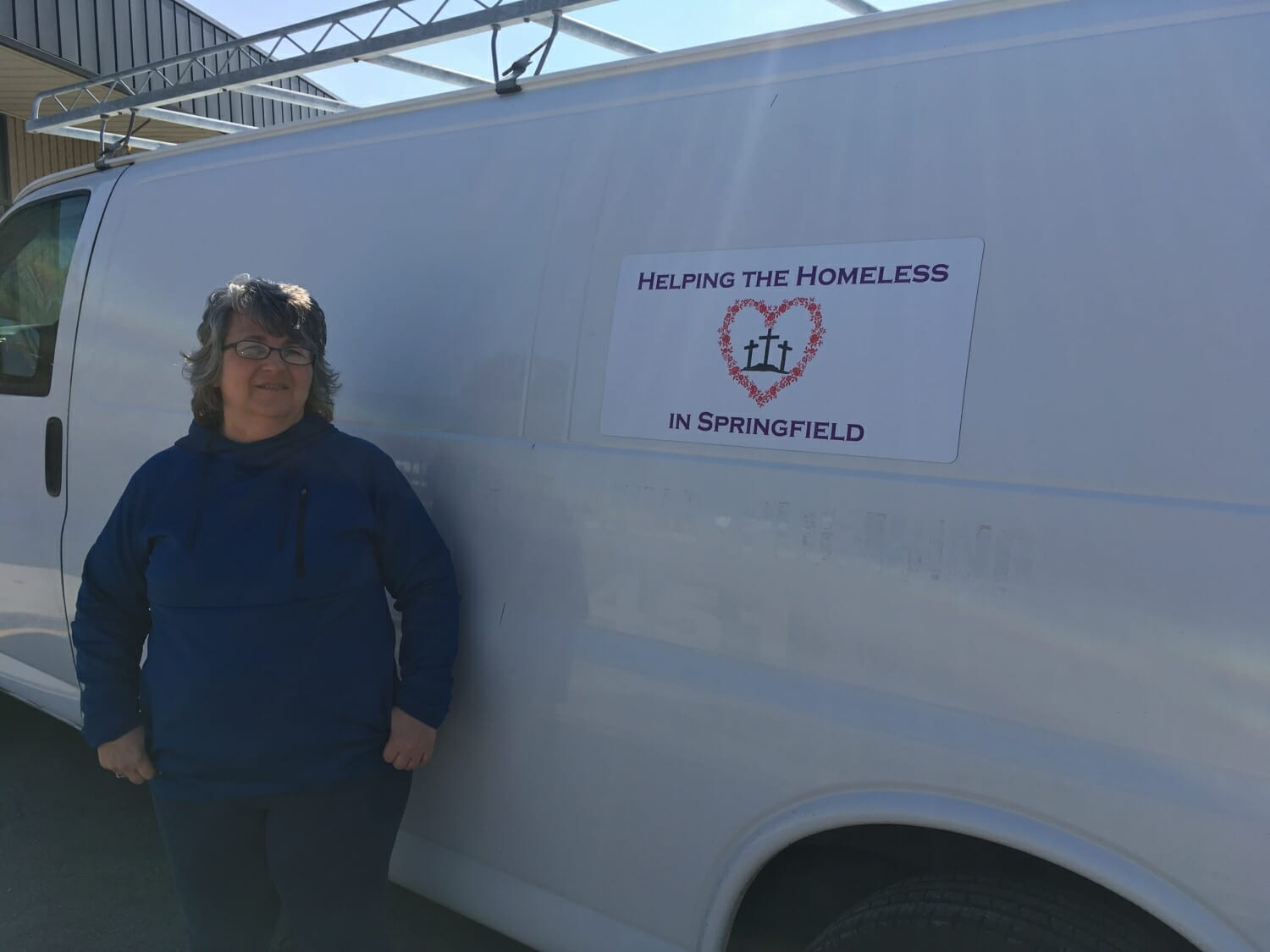 Julie Becker is today's Daily Point of Light Award honoree for her work providing crucial resources to homeless and low-income people in her community. Points of Light spoke with Julie about her commitment to service.
In late January, temperatures throughout the Midwest plummeted – to 30, 40, even 50 degrees below zero. Life seemed to pause during some of the coldest days. Schools and businesses closed, flights were cancelled and everyone who could stayed home, bundled up in thick socks and sweaters, kept warm by their furnaces. In Chicago, the cold was so intense that the transit authority set fire to their train tracks to keep the steel rails from cracking.
For Julie Becker, just three hours away in Springfield, Illinois, the cold signaled something more than a cup of hot cocoa in front of the fire – serious danger for the homeless people she works with every day through her ministry, Helping the Homeless in Springfield, IL. Throughout the winter, she had been working to get them out of the cold and into motels on the coldest nights. "I'm so grateful for the warmer weather," Julie says with a laugh. "I was running out of motel money."
Known affectionately as "Miss Julie," she began serving homeless people in her community in 2016. As she describes it, "the Good Lord whispered in my ear and told me, 'You are going to help the homeless.'" She started by gathering a few items, and collecting some donations from her coworkers, and handing them out in the parking lots of nearby homeless shelters. Realizing that there was a real need, she began expanding her efforts, driving downtown to distribute toothpaste, coats, food – whatever was needed. Upon her retirement, her employer donated a van, which she now fills with donations from across the city and even neighboring towns.
When she meets with homeless people, Julie gives them her personal cell phone number and invites them to reach out whenever they need something. She might get a call in the morning from someone who needs boots or a text in the evening from someone sleeping outdoors who needs a sleeping bag to make it through the night. "It's a 7-day-a-week job," she says. "People who are in need don't live from 9-5."
This responsiveness is something that sets Julie apart, and has only increased since her retirement. Having her days open has also allowed her to expand the scope of her work. She's started connecting with city agencies to identify and meet needs, and with landlords to attempt to find long-term housing for the homeless people she works with. "I've become so ingrained in my community that the police have started reaching out to me," she says. A public defender recently contacted her to share that, without her, one of their clients may have ended up homeless.
Julie is quick to credit the donors, whom she refers to as "angels," for making her work possible. These donors, many of whom connect with her through her Facebook page "Helping the Homeless in Springfield, IL" come from across the city and even neighboring towns. She tells a story of how she once put out a call for donated microwaves and within days had received four offers – twice as many as were needed. At Christmas, she hosted a fundraiser at a local pizza chain. Afterwards, her van was completely filled with food and other items. "I took 15 trips from the van to the basement and it still wasn't empty," she says.
"I get so emotional, when I'm in the parking lot at HyVee or JC Penny, when I've said that I need donations and 10-15 cars pull up full of donations," she says. "It's such a moving experience to see people when they give."
When asked what she would like people to learn from her story, Julie says she wants people to realize that the homeless should be treated with respect. "Don't be afraid of homeless people. They are also children of God… I hope that my ministry can bring awareness to the issue. Maybe the next time someone working downtown sees a homeless person on a bench, they might stop to offer a sandwich and talk."
Do you want to make a difference in your community like Julie? Visit All For Good for local volunteer opportunities.
Share this post