STEM Club President Makes Science Accessible and Contagious for Others
Meet Daily Point of Light Award honoree Marvel Hanna. Read her story and nominate an outstanding volunteer or family as a Daily Point of Light.  
Marvel Hanna remembers walking around booths of clubs during her freshman year of high school. The now 17-year-old came across STEMup4Youth, and it was a perfect match. Marvel always had a love and desire to experiment with STEM — science, technology, engineering and math — but didn't always have the resources to. As STEMup4Youth's president in Huntington Beach, California, she wants to ensure that underserved kids have those opportunities. 
After leading most of her club's coding sessions online, Marvel is looking forward to more human interaction this year, and believes that access to learning is a human right that should be sustainable for generations.  
Describe your volunteerism with
STEMup4Youth. 
I joined the club in ninth grade. We have something at school called club rush, where students talk about their clubs to the student body. I was looking for something that was stimulating and that I had a personal connection to. I saw STEMup4Youth and joined, and at the time, I was just a member. When I was younger, I used to love doing science experiments but didn't have the opportunity to do them often. So I wanted to help give kids and teens that opportunity. Now I'm STEMup4Youth's president. My interest in STEM started with science. I emigrated here from Egypt and at the time, my dad had health issues. So that made me interested in public health, which was my gateway into science. I used to conduct science experiments in my bathroom where I didn't have any supplies — I just used recycled items or anything I could find in my house. That's when I started loving STEM. Now I get to teach this to kids, and I even got to personally conduct research with NASA — it was amazing.  
Then the COVID-19 pandemic came around and we had to do a lot of meetings and STEM activities online.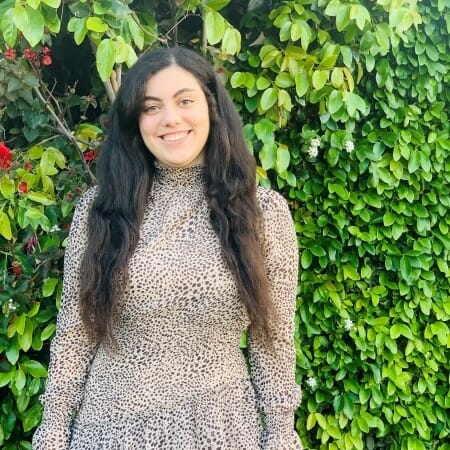 What programs and activities do you help students learn?
When I started, I was just teaching kids how to code. Now I make the coding because they can request games, and then I'll make the games and teach it to the kids. We use a coding program called Scratch, which lets kids make their own games like Mindcraft. Then we have our science fair, which I help organize. Right now I'm teaching students how to make slime and rockets. I always make sure there's science behind it. We also have an event at the Huntington Beach Secret Garden where we remove invasive species and learn about the science behind the species.
Why is lowering the barriers to STEM important? 
Coding is an area that's really inaccessible to kids. Many of them don't have the resources or the opportunities to find out that they love it. And it's important to expose them because then they can be the ones to help other students like them experience STEM. They have the talent, they just need the opportunity.  
Surprisingly, my STEM community is very woman-based because for so long we weren't given the opportunity to practice STEM. There was actually only one guy in STEMup4Youth at first when I joined.  
Do you have a favorite memory with
STEMup4Youth
?
One time we were doing a science fair at our library with a booth and this girl came around to chat with us like seven times. It really showed me that she was enthusiastic to learn, and she even brought her brothers and siblings with her when she came around.  
I love just seeing the children's enthusiasm to learn. They're happy to be there and happy to learn, and I'm glad to teach them.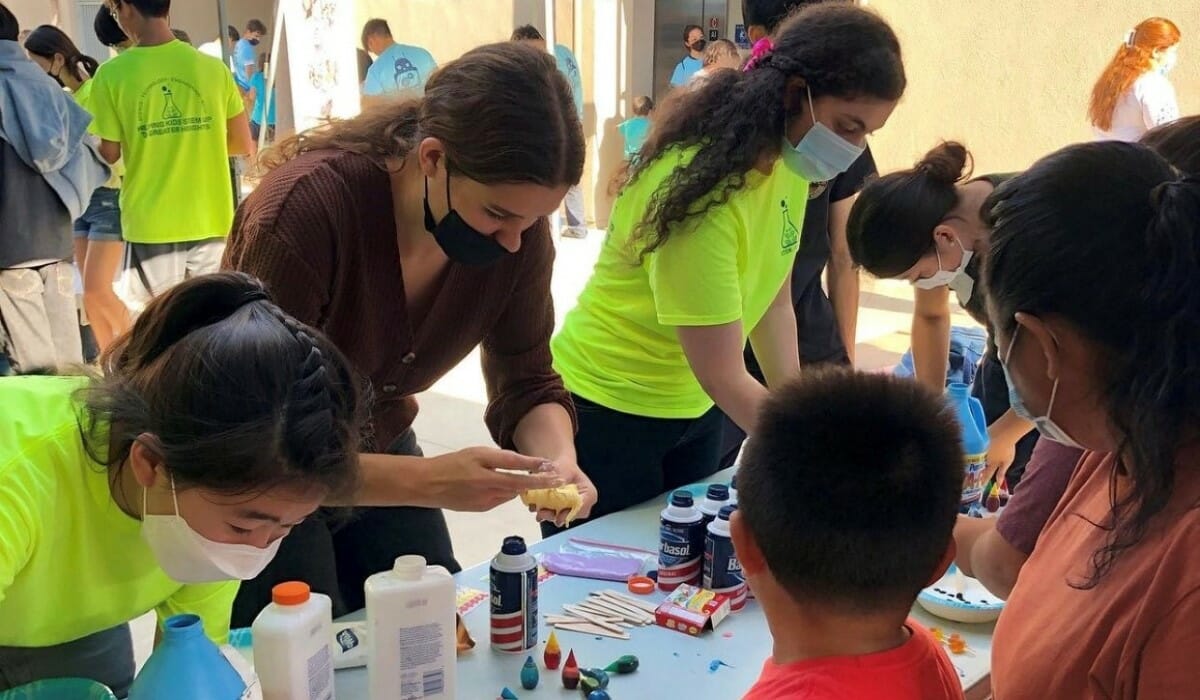 What have you learned through your experience as a volunteer?
I've learned that my time is very valuable, and that if each of us can use a little bit of our time for others, we can make our community better.  
Why is it important for others to get involved?
The most important reason is because when you help somebody, when they grow up, they're going to do the same for others. If you've helped other people it's like a rippled tidal wave of positivity.  
Are there any partnerships, programs or events that you are excited about?
The coding sessions are going to be more in person and interactive this year. During the pandemic, the science was in person sometimes but not really the coding. I'm really happy that I can interact with kids more now.  
Do you want to make a difference in your community like Marvel? Find local volunteer opportunities. 
Share this post